News From NAMB: March 30, 2017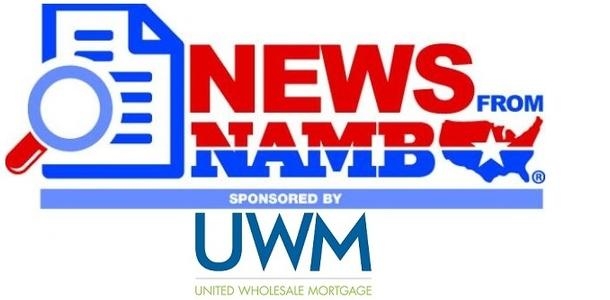 You may have noticed that News From NAMB is not just links to other media stories but also goes to primary sources. News From NAMB is different because we find important information that may not be reported elsewhere and we comment on why it is relevant to you, often in a fun way. Best of all, it is free to NAMB members. News From NAMB is sponsored exclusively by
United Wholesale Mortgage
.   
United Wholesale (Advertisement)Introducing Blink from UWM—Your Competitive Advantage over the Mega Retail Lenders
Blink is your new borrower mortgage portal that lets you consolidate your communications into one easy-to-use location. With it, you can offer your borrowers a secure, hassle-free way to apply for their home loans completely online. Borrowers can:
►Pull their credit
►E-sign documents
►Verify assets
►Track the status of their loans
►Upload documents
Best of all, Blink fits into the way you're already doing business. Taking applications by phone? Send the link. Meeting in person? Sit together using any computer or mobile device. Or, simply add the link to your website so it's available anytime. Blink is exclusive to UWM, but your loans don't have to be. Use Blink for 100% of your loans—even if they're not being submitted to UWM. 
Enroll now
 and spend less time doing paperwork, and more time growing your business.
Lenders Say Their LOS Isn't Cutting It
In a
major report by the Stratmor Group
, only 17 percent of lenders rated their loan origination system as highly effective. Even more remarkable, for lenders with $2 billion plus in originations, only 8.9 percent rated their system as highly effective. Most lenders considered their system as merely "adequate" but 22.9 percent rated their LOS system as competitively disadvantaged. Sounds like a real opportunity for new software developers.
House Holds Hearing on CFPB Unconstitutionality
House Oversight and Investigations Subcommittee Chair
Ann Wagner held a hearing
to examine how the structure of the Consumer Financial Protection Bureau violates the Constitution. Those called to testify royally bashed the CFPB. "No matter what the courts ultimately do on these issues, Congress itself ought to reform the CFPB in order to restore constitutional accountability to this unprecedented, unconstitutional agency," testified Adam White of the Hoover Institution.
Are Zillow Mortgage Referral Tactics Questionable?
According to Rob Chrisman
, a veteran branch owner wrote, "We are almost exclusively a 'purchase shop,' receiving almost all of our referrals from hundreds of Realtors. Realtors send us referrals for no other reason other than our excellent service. We have great relationships with our Realtors until Zillow's very aggressive salespeople get in touch with them, and tell them that we can and should pay for their Zillow leads, and that if we won't they should find a lender that will. We are then faced with the choice of paying for 'co-marketing' or losing the Realtor relationship."  Another LO wrote, "It is basically confirmed that real estate agents can have MANY mortgage lenders paying for their entire Zillow site. Meaning, if 5 lenders pay 20% of their total costs, the realtor basically gets it for free."  There are already those that are questioning the legality of Zillow's referrals under RESPA.
Costs to Originate Mortgages Surging
Ten years ago, it cost about $4,000 to originate a mortgage. Today, it is
close to $8,000
.  Wages have not increased that much over the period.  The only rational explanation is legislation and regulation.  We have Dodd/Frank, S.A.F.E., the CFPB, etc, etc. The other culprit is likely legal fees.
MBA chief economist, Michael Fratantoni
, believes the only way to cut costs is to improve technology.  Perhaps, but technology and its implementation are not cheap. 
Moody's Warns of Serious Side Effects of GSE Reform
Moody's bond ratings
released an in-depth analysis
of the GSEs that says major changes, while likely not immediate, have the potential to cause "wide-reaching implications" across a swath of industries, including housing and finance.  Limiting GSE involvement could drive up rates which would greatly affect the housing market.  There could be a shortage of mortgage funding.  For the time being, the GSEs are exempt from qualifying ratios of QM; their replacement would not be exempt.  Finally, if the GSEs were privatized without an explicit government guarantee, it could shake the foundations underpinning capital and liquidity ratios for banks—most likely including those that pose a systemic risk to the U.S. and global economy.
Freddie Mac to Use Trended Data
In its March release, the Federal Housing Finance Agency revealed that Freddie Mac will start using trended data later this year. Freddie will also implement a program similar to Fannie's Day One Certainty.  The report reveals how the two GSEs are doing according to
FHFA's scorecard rating system
.
Federal Reserve Says Consumers Discouraged?
The
Federal Reserve Bank of New York just released a study
that claims more consumers are discouraged about applying for credit.  Involuntary account closures also rose to their highest level since the series of studies began in 2015.  These are particularly strange findings since the latest report on Consumer Confidence reached the highest levels in recent history.  What appears to be the case is that consumers lower on the economic scale are doing worse while most consumers are pleased with current economics.
Alternate Credit Scores May Not Help
As the CFPB pushes for use of alternative credit scoring and Freddie Mac is even allowing automated underwriting for those without scores, some people are being left behind.  For example, Freddie Mac requires verification of credit that may not be on a credit report.  However, it seems most potential borrowers with no score
don't have credit that would qualify
for alternative scoring.
CFPB Complaint Database Reflects News
In its
latest monthly complaint database release
, the CFPB shows student loans as the category with the highest percentage of increase.  For those of us who watch news reporting, student loan issues have been in the news lately.  Previously, credit reporting was the category with the largest increase.  Before that, it was payday lenders.  Both had been reported as having issues in the news media and were the complaint du jour in the CFPB database.  When mortgages were negatively reported in the news, mortgages received the most complaints.  Makes you wonder, doesn't it?
Cordray to Testify Before House Financial Services
For the first time since Republicans have controlled both houses of Congress and the Presidency, Richard Cordray is set to give his report on the CFPB to the House Financial Services Committee. The fireworks are set for this Wednesday, April 5th, starting at 10 AM, EDT.  You can usually view them live if you have no loans to work.  The rhetoric has been extremely acrimonious coming from the Committee and its hearings.  Last week,
David Motley of the MBA testified
that Dodd/Frank has prevented many lower-income borrowers and minorities from getting loans.
Lender Confidence Soars
Mortgage lenders overwhelmingly believe the economy is on the right track.
Fannie Mae's Mortgage Lender Sentiment Survey
recorded the highest lender sentiment since 2014, when the survey was started.  That doesn't mean they expect runaway business. While the rest of the economy is expected to boom, mortgage profits and volume are expected to be slightly worse than last year.
Freddie Mac says
higher rates will possibly slow home purchases but they also expect a good housing market. Attom's National Affordability Index says consumers will spend 33.6% of their income to buy a median-priced home. That is still the highest percentage since Q4 2008 but still below the historic average of 34.6%. The days of home super bargains appears to be ending.
Financial Planners Don't Like Term "Reverse Mortgage"
A
study by Reverse Mortgage Funding
compared HECMs with a traditional "forward" home equity line of credit, but did not name either product. The groups were then asked which potential option best fit their retirement planning needs; 58% of consumers and 43% of financial planners selected the HECM line of credit option.  When the term "Reverse Mortgage" was used, 68% of consumers liked the HECM but only 38% of financial planners did.  The takeaway is, choose your words for your audience.
Zillow to Launch Millennial Web Site
Zillow is preparing to
launch a new web site
that will be aimed specifically at millennials.  Using the URL realestate.com, the new site will purportedly offer a search experience that will appeal to younger home buyers. It will launch in May. 
Register Now for NAMB's Leg Conference
We can actually lobby this year and have a possibility something we are lobbying for could be passed or changed.  That makes this Legislative Conference, April 22-25, particularly important.  You will hear from members of Congress, the CFPB, and other groups that make things happen in DC.  This is your chance to shape what laws will determine how you do business.  It's a beautiful time of year in DC so plan a tour while you are here.  Hotel rooms are filling fast so
register now
.  
Rate Outlook
Rates have been improving a little based on what appears to be some party disunity slowing down President Trump's agenda.  To some that is a problem, while to others, they count it as a blessing.  Nonetheless, it doesn't appear Trump will be able to solve all of our problems in the first 90 days.
Economic news continues to be mixed with some bias toward improvement.
The Conference Board' consumer confidence reading was the shocker of the week so far.  The index jumped to 125.6 in March, from 116.1 in February. That is one of the biggest one-month jumps in the history of the index. The experts predicted 114.1. The March number is the highest reading for the index in 16 years. Some people are quite happy with the new direction for the country.
Weekly jobless claims came in above the 250,000 mark for the second week in row at 258,000.  Fourth quarter GDP rose 2.1% versus the expected 2% increase. Still a long way from the 3% goal and average for the Obama presidency.
We have income, outlays, PCE core inflation (the Fed's preferred inflation gauge), and University of Michigan consumer sentiment data Friday.  It will be curious to see if their read on consumers is anything like the Conference Board.
Overall, there is nothing that will drive rates up or down a lot unless something like PCE shows huge inflation.  That is pretty unlikely.
---
---
---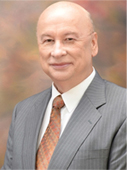 John Councilman, CMC, CRMS of AMC Mortgage Corporation in Ft. Myers, Fla. is past president of NAMB—The Association of Mortgage Professionals. He may be reached by phone at (239) 267-2400 or e-mail [email protected].