News From NAMB: March 9, 2017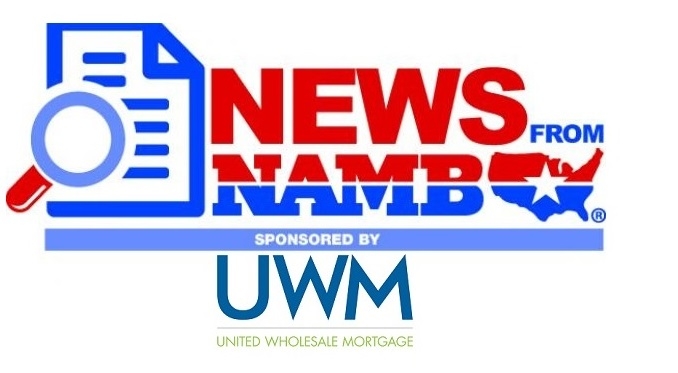 You may have noticed that News From NAMB is not just links to other media stories but also goes to primary sources.  News From NAMB is different because we find important information that may not be reported elsewhere and we comment on why it is relevant to you, often in a fun way.  Best of all, it is free to NAMB members. News From NAMB is sponsored exclusively by
United Wholesale Mortgage
.   
United Wholesale (Advertisement)
Maximize your purchase business with UWM's exclusive Conventional 1% Down Program. This program will give you a competitive edge to get more buyers into the homes of their dreams. Here's how it works: your borrower puts down 1%, UWM contributes 2% on their behalf, giving your borrower 3% equity in their home at closing. Learn more at
UWM.com
.  
Cordray Says He Will Fight Trump
In an
interview with CNBC's John Harwood
, CFPB Director Richard Cordray was asked, "For you personally, is this a job worth fighting for?"  Cordray answered, "I think that the independence of a consumer watchdog is very much worth fighting for."  Harwood asked, "Doesn't accountability mean that somebody in government above you can fire you or change your budget?"  Cordray responded, "What they can do is replace you from time to time.  Nobody's talking about firing other independent agency heads."  He said being the prime target of Trump means, "It's a mark of respect and appreciation for the fact that we are doing something for people across this country. We're standing up for consumers against large financial companies."  
U.S. Solicitor General Appears to Have Switched Sides to PHH
In December, the United States Solicitor's office
filed a brief
with the DC Court of Appeals supporting the CFPB.  It appears the U.S. about to change sides.  The Solicitor General has filed an "
unopposed motion
" with the D.C. Circuit to file an amicus brief in PHH by March 17, 2017.  If the brief supported the CFPB they would have until March 31st.  If it supported PHH, it must be filed by March 10th.  That is a
dead giveaway
that it will be in support of PHH.   
DC Appeals Court Says "Butt Out"
Lots of people wanted to file amicus briefs in the PHH case.  You had Democratic lawmakers, 17 state attorney generals, and various consumer groups who wanted to file briefs in favor of the CFPB.  On the other side, you had State National Bank and perhaps the U.S. Justice Department trying to declare the CFPB structure unconstitutional.  Looks like the court feels it already has enough information to make its decision and
isn't looking for more
.  
Wells Fargo Execs May Face Criminal Charges
Reuters says that Wells Fargo executives
may have hidden details
of the recent scandal from the company board and regulators.  A grand jury in the Northern District of California has sent subpoenas to witnesses, including former Wells Fargo employees, sources said.  Even if executives are not charged with criminal misconduct, they could face civil penalties including fines or a ban from the banking industry. Wells has already fired some executives and clawed back portions of their pay.  
Consumers Unaware of CFPB
A recent telephone
survey of 500 consumers by Credit.com
showed few knew enough about the CFPB to make a comment.  81 percent of respondents said they didn't know enough about the agency to have an opinion about it. Among the 17 percent who had an opinion, favorable views outweighed unfavorable by 3-to-1 overall.  Republicans favored it by 2-to-1, Democrats by about 4-to-1.  Pretty amazing since the CFPB has gotten checks for 27 million consumers.  Maybe they need to cut them with CFPB as the writer with a flyer.  80% of respondents would support the concept of a federal agency that protects consumers from unfair, deceptive or abusive conduct.  The question is whether they would agree that not getting their loan is fair.  It's all in how you ask the question.
Millennials ARE the Housing Market Now
Everyone was waiting for millennials to start buying homes. 
According to Ellie Mae
, 84% of new home purchase mortgages in January went to millennials.  That is quite an astounding percentage.  Ellie Mae provides software for a large portion of the mortgage lending business.  If you want to wade through the details, you can check out the report.  
Non-Banks Gain in 4th Quarter
According to Attom, the three largest non-banks gained significant share in the 4th quarter of 2016.  Compared to the same period last year, Quicken was up 4 percent; Caliber Home Loans was up 21 percent; and Fairway was up 19 percent.  Meanwhile the two traditional big banks in the top five both posted year-over-year decreases in purchase loan activity in Q4 2016: Wells Fargo down 5 percent; and JP Morgan Chase down 15 percent.  
Hate in Housing
It seems hard to believe, but the
National Fair Housing Alliance claims
there are still 4 million cases of housing discrimination a year in the United States.  In addition, the Alliance says "in recent months we have seen a disturbing uptick in hate activity, including the targeted vandalism of people's homes because of race, national origin and religious affiliation."  The group points out that communities of color have yet to recover from the devastating effect of the mortgage crisis.  They are calling for newly appointed HUD Secretary Ben Carson to use his position to tackle these problems.  
Wells Fargo Promises $60 Billion to Black Borrowers
Wells Fargo, in search of healing its bruised reputation, said it will
originate $60 billion of residential mortgages
to black consumers in the next 10 years.  That would mean 250,000 black people would become homeowners in the period. Wells' plan includes hiring more minority LOs, lobbying to boost black homeownership and form partnerships in black communities to increase mortgage lending to black consumers.  Wells does not cite how much it currently loans to blacks.  
What Address Must Show On Your Business Card?
For most LOs, that is an easy answer… the address of the licensed office where you work.  But, it may not be that easy if you work out of more than one licensed office such as 2 branches of a company.  A lender asked Lender's Compliance Group if an LO who works out of 2 locations can have 2 sets of business cards with each address.  There are a lot of variables involved but you would do well to
read the response
if you are considering this.  
Caliber Acquires Banc Home Loans
Banc of California is selling its mortgage division to Caliber Home Loans for $25 million.  Banc Home loans originated $5.1 billion in loans last year.  The
bank has run into problems
over the past year and the price seems to be very attractive for Caliber.  Banc Home Loans originates mostly agency and government mortgages in California, Oregon, Nevada, Arizona and Idaho.  
Rate Outlook
In a speech to The Executives' Club of Chicago, Fed Chair Janet Yellen all but warned that the Fed will raise rates at the March 14-15 meeting.  Yellen stated that such a move "would likely be appropriate" if the economy stays on its current track.  She also warned that further rate increases this year would come faster than originally thought.
 
The big news this week was ADP's employment report which showed the economy added 298,000 jobs vs. the expected 190,000.  That has people on edge for the Bureau of Labor Statistics' jobs report tomorrow.  This puts pressure on rates and could push the Fed to jump rates by ½ instead of ¼% when they raise.  The forecast for jobs is for the creation of 185K non-farm jobs with an unemployment rate of 4.7%.  Often ADP and BLS contradict but the momentum seems to be employment is vastly improving.
 
In other news, weekly jobless claims printed at 243K and continuing claims, a summation of all receiving benefits, at 2,058K. Expectations were for claims at 233K and continuing claims at 2,066K.
 
The Treasury auction of 30-year bonds was OK, both indicators of demand were near average.
 
Tomorrow brings the single most anticipated economic data release of each month with the Bureau of Labor Statistics (BLS) employment situation report
 
---
---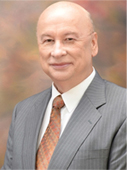 John Councilman, CMC, CRMS of AMC Mortgage Corporation in Ft. Myers, Fla. is past president of NAMB—The Association of Mortgage Professionals. He may be reached by phone at (239) 267-2400 or e-mail [email protected].