News From NAMB: November 23, 2016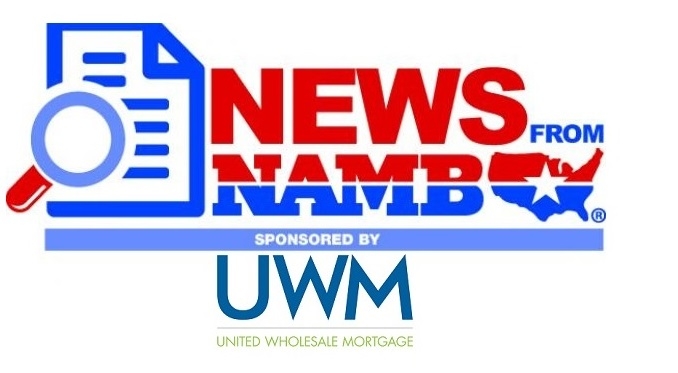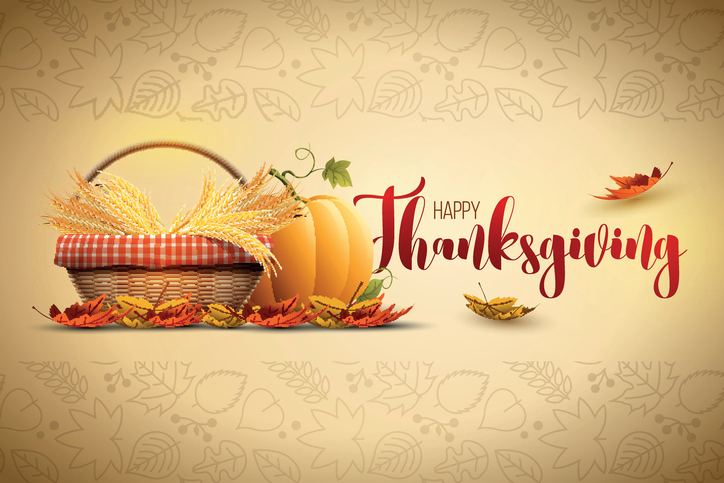 Happy Thanksgiving From NAMB!
You may have noticed that News From NAMB is not just links to other media stories but also goes to primary sources. News From NAMB is different because we find important information that may not be reported elsewhere and we comment on why it is relevant to you, often in a fun way. Best of all, it is free to NAMB members. News From NAMB is sponsored exclusively by United Wholesale Mortgage. 
United Wholesale (Advertisement)
Looking for a competitive advantage? Look no further than Instant M.I. from United Wholesale Mortgage. With Instant M.I., there's no need for a second underwrite from the M.I. companies, which can cause closing delays and last-minute conditions. That means you get M.I. in minutes, not days, providing peace of mind for you and your borrower. Learn more at UWM.com.
---
 CFPB Files for Rehearing in PHH Case
The CFPB is still smarting over the tremendous drubbing they took in the PHH case.  The appeals court set aside the $109 million penalty on PHH, ruled against the CFPB's interpretation of Section 8 of RESPA, and said the Director can be removed by the president at will.  That means president Trump could fire Richard Cordray the moment he is sworn in.  The CFPB had little choice but to file for reconsideration by the entire body of the court. The wording of the CFPB's appeal seems to set the case up for appeal to the Supreme Court if the court en banc does not reverse the opinion.
---
Things Look Dark for CFPB Director
If not overturned or stayed, Richard Cordray could be out of a job the day president Trump is sworn in. Even if the full court is willing to rehear the case, which is rare, it seems Trump could turn it over to the Justice Department which will be headed by Jeff Sessions, no fan of Dodd/Frank. They may decide to stop all appeals. The CFPB is currently appealing to the full DC appeals court and could petition the Supreme Court. If the full court decides to rehear the case, none of the existing decision would stand and it more or less starts over. That would be the best possible outcome for the CFPB.
---
Ben Carson Says He Has Been Offered HUD Secretary
Dr. Ben Carson told Neil Cavuto in a Fox News interview that he has been offered the job of HUD Secretary. Carson seems to view the job as an opportunity to heal what is wrong in big cities. There was no mention of FHA or housing per se. Carson citied the fact that he worked in an inner-city hospital as his resume for the job.
---
Hensarling on the Road Slamming Dodd/Frank
House Financial Services chair Jeb Hensarling has been speaking at various function this past week and Dodd/Frank is getting roasted. Hensarling has introduced a bill, the Financial Choice Act that would repeal and replace Dodd/Frank. Speaking a housing forum in Dallas, Hensarling called Dodd/Frank "a grave mistake." Speaking to the Exchequer Club, Hensarling claims the law makes it harder to achieve the American dream. Hensarling says he has been meeting with Donald Trump and it is just of matter of when and how to repeal Dodd/Frank. There are those who believe Trump will tap Hensarling as the next Treasury Secretary.
---
GAO Study Not Flattering to FHFA
The Government Accountability Office made a study of how well FHFA has done its job. The findings were not complimentary of FHFA. The study found, "Taxpayer dollars remain at risk. Although FHFA has established goals for the conservatorships, its goals have been somewhat in tension with each other. In addition, the actions taken by FHFA to implement its goals have lacked a consistent direction over time, and FHFA has not clarified how to balance different priorities." Essentially, FHFA has not done a great job managing the GSEs. 
---
CFPB Still Using Mystery Shoppers
The CFPB used mystery shoppers several years ago in the Bancorpsouth case but little has been heard about it lately. A magazine article claims the CFPB is still using them. The CFPB will send in equally qualified white and non-white borrowers to see if minority applicants were treated worse, given a higher interest rate, or the denial rate is higher.
---
Trump Plans to Trim Power of FSOC
You may not know what FSOC is if you work for a non-bank. It is the short name for the Financial Services Oversight Council and it is composed of all of the major financial regulators such as the CFPB, OCC, NCUA, FHFA, etc. These regulators get together through FSOC to see what the current issues are that need regulation. Donald Trump has appointed Alex Pollock, a vocal critic of regulation to be his advisor on the council. That has been taken as a sign Trump wants to weaken or eliminate FSOC.
---
Ban on Servicer Robo-Calls Good for Brokers
Servicers often use Robo-Calling to solicit borrowers in their portfolio to refinance or even remind them that they also provide purchase mortgages.  Mortgage brokers do not have a servicing portfolio to call and they don't have a right to call customers on the Do-Not-Call List after 18 months.  The FCC just ruled against the MBA who asked for servicers to be able to Robo-Call loans they service or Robo-Text them. This opens an opportunity to brokers to refi those loans.
---
AIG Entering Mortgage Business
Although AIG just sold off United Guaranty mortgage insurance, it wants in on the mortgage business. The giant company intends to invest in mortgages and securitize them. They will purchase loans from banks and non-banks rather than enter the retail market. It would seem likely a company this size could offer wholesale lenders jumbo product that competes with the big banks.
---
HECM Program Weighing Down FHA
FHA's recent audit was good, even excellent, if it were not for the HECM program. The FHA reverse mortgage program went form a positive $6.8 billion value to a $7.7 billion-dollar liability. That is preventing FHA from cutting its mortgage insurance premium. Brian Montgomery, former FHA Commissioner, believes HECMs must be pulled from the Mutual Fund, where forward mortgages are insured, to a special risk fund.
---
People are Not Listing Their Houses for Sale
Redfin reports that the number of listings for sale dropped 8.6 percent compared to last year, marking 13 consecutive months of annual declines and the largest year-over-year decline since May 2013. The trend seems to be even fewer listings which is making inventory tighter. Their research shows Florida as the area with the most price increases and Seattle with the fastest time on market.
---
House Leaders Ask Obama Not to Write Any Final Rules
President Obama has been known for using executive power to write new rules. Republicans, who now have control of both houses of Congress and the incoming presidency, are asking him not to write new rules in his last few weeks in office. They warn, "Should you ignore this counsel, please be aware that we will work with our colleagues to ensure that Congress scrutinizes your actions—and, if appropriate, overturns them—pursuant to the Congressional Review Act."
---
Existing Home Sales Up
After hitting a peak in June, existing home sales started to slide back a little until this month. Sales were up for October, even slightly surpassing June, according to the National Association of Realtors. Home prices are still slightly below June levels and have trended downward each month since June.
---
Be Careful, There is Still Fraud Out There
Freddie Mac is warning originators the fraud is alive and well, but they are getting better at detecting it. Fraud can be perpetrated by originators, real estate agents, and borrowers. It can be misrepresentation or omission. But, fraudsters are getting more sophisticated. They have been known to set up fake employers with a Web site and addresses. Interested parties are setting up contributions in advance of the purchase to evade detection. Originating a fraudulent loan can fall back against the lender or broker and even the originator. It is sometimes tough to prove you didn't know there was fraud.
---
FTC Warns Against Rent-to-Purchase
The FTC is warning consumers that Rent-to-Own is not a good idea. The FTC believes that the practice is filled with potential scams. Many times the person offering a property isn't even the owner. Even if everything looks pretty legit, renters can lose the option to buy if they are late on just one payment. The FTC believes it is better to try to buy the normal way with a mortgage.
---
Rate Outlook
There are a lot of people thinking Donald Trump being elected president will fuel strong economic growth and inflation. Fannie Mae does not appear to be one of them. They believe some of Trump's promises will fuel growth, an others, such as tariffs will slow growth. Their net assessment is that growth in 2017 will be pretty much like 2016. If so, rates aren't likely to continue rising much.
The Fed has more or less painted itself in a corner for a rate hike this year and this is their last chance.  Bloomberg puts the odds at 100%.  Janet Yellen cities the unemployment rate being at 4.9% as showing excellent job growth.  That is only a survey.  How can the job market be getting better when 30% fewer jobs were created in 2016 than in 2015?  Is she possibly meaning wages which are increasing slightly?  Yellen made a particularly strange statement to Bloomberg, saying the recent pace of jobs gains "cannot continue indefinitely."  On one hand, it seems the Fed is thinking Donald Trump just might turn the economy around but on the other, they don't believe current job growth will continue.
The DOW just passed 19,000, breaking a barrier that it could get past for more than 2 years after hitting 18,000.  When stocks do well, bonds don't.  We are seeing that in mortgage rates where we have just experienced the highest jump in rates in 41 months.
Due to the Thanksgiving holiday, all of the economic news was crammed into Wednesday.  Weekly jobless claims were 251K versus the expected 243K. Durable goods orders rose 4.8% versus the expected 1.1% increase. Consumer sentiment was 93.8, expected 91.6.  New home sales were the one dark spot, dropping 1.9% below September but 17.8% better than October 2015.
Even economic data out of the Eurozone is beginning to show a little strength. Services PMI rose to the highest levels seen in almost a year and manufacturing PMI rose to the highest level in several years.
The surge in durable goods orders gained the most attention.  It was far better than expected and mean people are willing to spend on a new fridge or washer.  That means they have income and are willing to spend.
The Federal Reserve minutes said the economy is strengthening and a rate hike is coming soon.  No surprise there.
Where are rates headed?  It's hard to stop momentum and rate hikes have the momentum at the moment.  It will take something dramatic to slow down the rate increases so we are likely going to see at least a little higher rates. The 7-year Treasury auction was consumed with vigor so not everyone is thinking bonds are going higher.  That should keep further rate pressures tame if there are lots of buyers at current rates.
---
---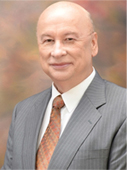 John Councilman, CMC, CRMS of AMC Mortgage Corporation in Ft. Myers, Fla. is immediate past president of NAMB—The Association of Mortgage Professionals. He may be reached by phone at (239) 267-2400 or e-mail [email protected].