Trump Reportedly Offers HUD Role to Carson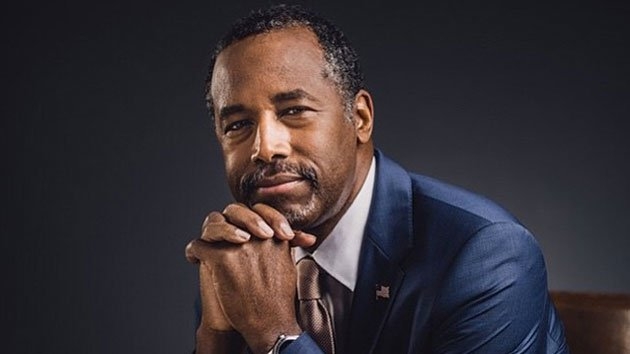 President-Elect Donald Trump has reportedly offered the job of Secretary of the U.S. Department of Housing & Urban Development (HUD) to Dr. Ben Carson, a retired neurosurgeon and one of his rivals for the Republican presidential nomination.
On Tuesday, Trump announced on Twitter that he was "seriously considering" Carson to become HUD Secretary, even though Carson had already publicly stated that he had no plans to serve in the new Trump Administration. However, a Bloomberg report published this morning cited two unnamed individuals "familiar with the matter" as insisting the HUD offer was made. Carson alluded to a HUD position in a Tuesday interview with Fox News, adding that the job was "one of the offers that's on the table." However, he also said that he would and that "our inner cities are in terrible shape and they definitely need some real attention." He said he'd think and pray about the offer over the Thanksgiving holiday before making a decision.
"Winning the presidential election was only the first step for those who love traditional America and do not wish to fundamentally change it. Now the hard work begins of restoring the values that made us great," said Carson via his Facebook page. "We must bring back the compassion and the unity that empowers us and banish the divisiveness that weakens us. After serious discussions with the Trump transition team, I feel that I can make a significant contribution particularly to making our inner cities great for everyone. We have much work to do in strengthening every aspect of our nation and ensuring that both our physical infrastructure and our spiritual infrastructure is solid. An announcement is forthcoming about my role in helping to make America great again."
During the Republican primaries, Carson touched briefly on housing-related matters by calling for the privatization of the government-sponsored enterprises (GSEs) and the elimination of the home mortgage interest deduction. One of the bullet points of Carson's plan stated: "Eliminate deductions for home mortgage interest, charitable giving and state and local taxes. The overwhelming majority of Americans do not benefit from these itemized deductions."