News From NAMB: September 22, 2016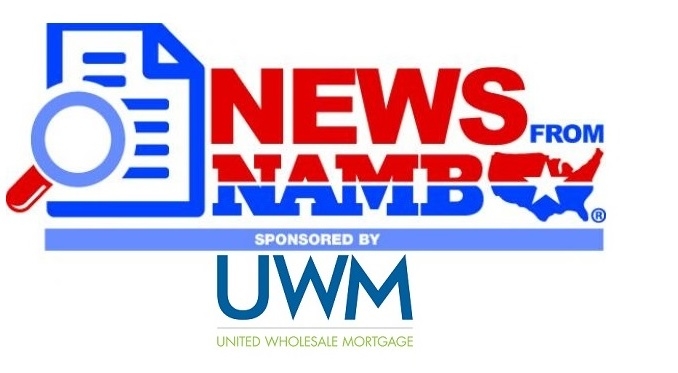 You may have noticed that News From NAMB is not just links to other media stories but also goes to primary sources. News From NAMB is different because we find important information that may not be reported elsewhere and we comment on why it is relevant to you, often in a fun way. Best of all, it is free to NAMB members. News From NAMB is sponsored exclusively by United Wholesale Mortgage. 
United Wholesale (Advertisement)
UWM's exclusive EASE Docs allows you to generate a single application package that's fully compliant with all disclosure requirements, regardless of which state you're originating the loan. No need to fill out lender disclosures and a full broker application package—everything is taken care of. It also allows your clients to receive their complete loan package via email, e-sign it and upload it directly to them. Learn more at UWM.com.
---
---
Fannie Mae DU 10.0 Debuts This Weekend
After delays getting the trended data portion of DU to work, Fannie Mae will implement DU 10.0 this weekend. Version 10.0 will use trended credit data. Fannie insists this will not change the number of loans approved but some that were previously not approved will be approved and some that would have made it through DU before will not. Not to worry though; loans approved by DU 9.3 will continue to be underwritten by 9.3. DU 10.0 will also underwrite loans where for borrowers with no traditional credit. 
---
---
Wells Fargo Scandal Teaches Lessons
One cannot help but be fascinated by the culture at Wells Fargo that resulted in the recent fines.  When one looks at some of the comments by ex-Wells employees on Reddit, we find a company that is apparently a boiler room operation. The comment by one employee that quality and customer satisfaction are often at odds with sales volume should be taken seriously by everyone in the mortgage business. Far too often our industry lives by quotas rather than quality. 
---
---
CFPB Should Get No Credit for "Catching" Wells Fargo
Bill Huizenga, a Republican Congressman from Michigan, says the CFPB should get no credit for rooting out Wells Fargo's violations. Huizenga points out that Wells self-reported to the OCC in 2013. Other Republicans are questioning how effective the CFPB is against big banks since it took them three years to do anything. Elizabeth Warren is now calling for Wells' CEO to resign. Based on their golden parachutes, he may make more money that way. The CFPB told the Senate Banking Committee that its complaint database helped them identify the Wells Fargo abuse. Some believe Wells' CEO testimony before the committee was an admission of securities fraud and he and the company should be prosecuted. We'll see.
---
---
Mortgage Applications Slip 7.3%
According to the latest survey by the Mortgage Bankers Association, mortgage applications dropped 7.3% this past week. CNBC places the blame on rising rates which are the highest since June but the increase is minimal. The strange part is that purchase volume dropped about the same amount as refis.
---
---
Will Broker Price Opinions Pass for Appraisals?
There are quite a few companies where a real estate agent feeds information into a software program that is used by the lender to determine the value of real estate. Some, like Clear Capital, even have a licensed appraiser involved in the process. Freddie Mac has chosen them to power its collateral review of appraisals submitted through the Uniform Collateral Data Portal and to provide the company with in-depth feedback regarding the quality and accuracy of the appraisals.
---
---
Housing Starts Disappoint, Maybe
Normally, mid-summer brings good housing starts. Housing Starts were 1142K, lower than the expected 1186K. When one looks carefully at the news, it had a lot to do with the South not starting as many homes due to bad weather. The rest of the country was actually up 4.2%. Permits were up in the South, indicating the slowdown is temporary.  We must remember that total housing starts include apartments.  Permits for single-family homes, the largest segment of the market, surged 3.7 percent to a 737,000-unit pace.
---
---
United Wholesale Becomes More Like Rocket
UWM is encouraging its brokers to submit loans without waiting for income documentation. UWM says brokers will be given a button "Order Income" when the application is e-signed. Brokers will not need to get paystubs or W-2s until you receive your approval. Automated income verification is only available for conventional and jumbo loans. Automated asset verification is not available at this time.
---
---
Are Your Property Tax Estimates TRID Compliant?
TRID requires that Loan Estimates use "Best available information." That means that simply making a guess at property taxes does not comply. There are several ways you can make a reasonable estimate.  Many taxing authorities provide tax bills online. Our, you can use a tax estimating system like the one provided by Black Knight.
---
---
California Real Estate Slowing
The California Association of Realtors latest report indicates the red hot California housing market is beginning to cool slightly. Month after month sales surpassed the previous year until August of this year when sales were down 2.2 percent from August 2015. The shy-high prices in the San Francisco area are showing the most declines. Nationwide, things are looking pretty good. RE/MAX reports sales in August were up 5.8% nationwide.
---
---
Public Records at Odds with MBA Figures
The Mortgage Bankers Association gives a weekly report on mortgage applications. This gives us a picture of up to the minute mortgage activity much more quickly than surveying closed loans. The MBA figures show a lot of refinance applications over the past month or so but it may be that a lot of those are not closing. When we look at the figures from state recording offices, we find that refinances were down a whopping 12% from the previous year. That doesn't mean you can't make a good living doing refis but the hottest market seems to be shifting to purchases. If you are really into refis, you should note that cash-out is a hot area now.
---
---
Cost of Servicing May Stifle Mortgage Business
It has always been fairly expensive to originate mortgages. And that cost has doubled over the past decade. But the real jump in costs has come in loan servicing. The average cost to service used to be about $500/year. Since the CFPB came to town, it has jumped to about $2,500/year per loan. The good loans still cost very little to service. It is loans that don't have perfect payment histories that have skyrocketed.
---
---
Time to Get Familiar with New Loan App
The new Fannie Mae loan application will look nothing like the old 1003. Instead, it will look a lot like the Loan Estimate. One of the biggest changes will be how the data is stored. Essentially, it is goodbye to Fannie Mae 3.2 and hello MISMO. Fannie Mae is offering training that you may want to attend throughout October and November.
---
---
Will Fannie and FHA Raise Loan Limits?
The Mortgage Bankers Association claims that a raise in the conforming loan limit is justified for 2017. The FHFA restricted the GSEs from raising the conforming loan limit until prices exceeded pre-crisis levels of one of the three Home Price Indices. MBA claims that has happened. Increasing home values could also push FHA loan limits up as well.
---
---
Why Don't People with Higher Rates Not Refinance?
CoreLogic found that 41% of outstanding mortgages have a balance that is at least 1% higher than the current market rate. So, why don't these people refinance, especially when they are solicited?  When one looks more closely, we find that many have balances too small to profit meaningfully from a refinance. Others have income or credit issues that would prevent them from refinancing. When accounting for all of these issues, CoreLogic believes only 13% would be a good prospect to refinance.
---
---
HECM Proposed Rule May Bring Catastrophic Losses
A proposed rule that would require reverse mortgage lenders to assign loans to the Department of Housing and Urban Development (HUD), if enacted, would adversely impact the future of the Home Equity Conversion Mortgage program by exposing market participants to higher costs and potentially catastrophic losses, according to industry advocacy organizations. Currently, HUD mortgagees have the option to assign the HECM to the agency if the mortgage balance is equal to or greater than 98% of the MCA or partake in the shared premium option.  HUD is soliciting public comments.
---
---
What Is the Wholesale Summit?
Several years ago, I attended a breakfast for wholesale lenders at the Atlantic City conference. I was struck by the desire of these wholesalers to talk about the issues that face our industry. I brought the idea back to the NAMB board and we put the idea to work as a continuing forum where the top executives of wholesale lenders and the NAMB board meet several times a year to talk about issues like TRID disclosure and other hot topics. It is called the Wholesale Summit. We will be meeting again in Las Vegas at NAMB National to discuss appraisal shortages, FHA, and other hot topics. It is just another way that NAMB helps to improve our industry by keeping communication lines open. Let us know what concerns you so we can address it at the Summit or with the numerous agencies or legislators where NAMB works for you.
---
---
Don't Be a Scam Victim
Scammers are more inventive and bold than ever. You don't even need to be on the internet to get scammed. Some sleaze balls sent letters to companies who attended conferences or meetings asking for them to update their contact information. They were promised a listing in Fair Guide if they updated their info and signed the authorization to list. What many didn't see was the fine print that said the listing would cost $1,717 a year. One of the latest scams is a recorded message from the IRS where you are asked to confirm personal information to talk to an IRS agent. Just one problem, the IRS doesn't call people.
---
---
Treasury Department Sings Praises of Dodd/Frank
While Dodd/Frank may not be very popular in the mortgage business, the Treasury Department thinks it is wonderful. They have released a report on Dodd/Frank's sixth anniversary singing its praises. The report is replete with graphs and charts that how employment has recovered, lending is at at-time highs, real estate has regained its value, etc. The question is whether this is a natural rebound cycle or we can truly attribute it to Dodd/Frank.
---
---
Will You Need to Hire a Translator?
HUD just released several new rules regarding people who have Limited English Proficiency (LEP). HUD explains that this is an extension of the Fair Housing Act. So, you may wonder if not having a translator could open you to a Fair Housing violation or if you must have provisions for FHA loans. The latter is easier to answer since HUD does not consider FHA to be a government subsidy program. But, one can never tell what enforcement actions could be taken against companies who fail to use reasonable care to ensure LEP borrowers have access to translators.
---
---
CFPB Deputy Director to Speak at NAMB National
You won't want to miss the number two man at the CFPB who will be the keynote speaker at NAMB National. David Silberman, CFPB Deputy Director, will be speaking this Sunday, Sept. 25 at 1:00 p.m.  Seating is limited. NAMB National is the largest trade show for mortgage originators in the United States. Learn about new wholesale lenders and new loan programs. Plus, learn how to sell more loans and keep compliant with rules that are constantly changing. There are thousands of $$$ in giveaways too!  It all happens this weekend, Sept. 24-25 at the Luxor Las Vegas.
---
---
Celebrity Golf This Year at NAMB National
Charity Golf International will be joining NAMB's golf outing!  Royal Links Las Vegas has recreated 11 of the most fabled holes in the world of golf all into one course. You can play the "Postage Stamp" at Royal Troon and the "Road Hole" at St. Andrews and other holes from world-famous courses. This is a once-in-a-lifetime golfing opportunity with all proceeds going to NAMB's Legislative Action Fund. It's just five-minutes from the Las Vegas Strip. Join NAMB this Sunday, Sept. 25, 2016. This could sell out so register online to ensure your place. On-site registration begins at 6:30 a.m. PT and shotgun start is promptly at 7:00 a.m. PT.
---
---
Rate Outlook
The Fed FOMC announced it will not raise rates this month. The next meeting will be in November. The employment report for August showing only 151,000 jobs were created, far below the 200,000 the number the Fed expected seems to have given them a cautious pause. The Fed insists things are improving but they want to be cautious. The vote had three dissenting votes, i.e. members who wanted to raise rates. That is unusual and indicates strong internal pressure to raise. Most are betting a December hike.
Whether the Fed chose to raise short-term rates is less important to mortgages than their commitment to keep buying residential mortgage-backed securities.  The Fed is sucking up most government-backed loan types, including conventional loans backed by Fannie Mae and Freddie Mac; FHA loans insured by the Federal Housing Administration; and VA loans and USDA loans guaranteed by the Department of Veterans Affairs and U.S. Department of Agriculture.  That will keep mortgage rates suppressed more than any other single thing.
In this week's economic news, Jobless Claims are coming close to the 250K mark with just 252,000 claims filed this week.  Housing prices rose 0.5% in July according to the FHFA Housing Price Index.  Existing home sales printed at 5.33 million units vs. the expected 5.5M million units.
There is no major economic news tomorrow. Expect more of the same for now.
---
---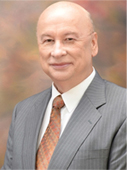 John Councilman, CMC, CRMS of AMC Mortgage Corporation in Ft. Myers, Fla. is immediate past president of NAMB—The Association of Mortgage Professionals. He may be reached by phone at (239) 267-2400 or e-mail [email protected].