Norden Sees Non-QM Market Rebounding But With a Different Look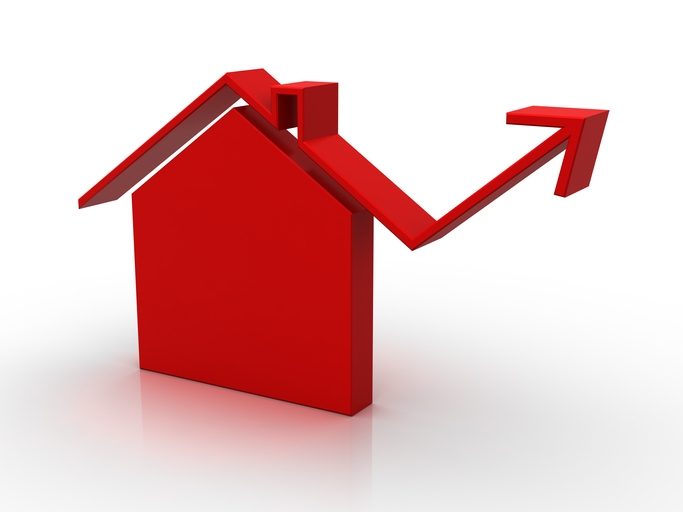 Peter Norden, CEO of
HomeBridge Financial Services
, has been through every cycle in the mortgage industry. He ranks this one as one of the worst due to what caused so much of disruption. It wasn't banks or mortgage businesses; it was something more unprecedented, and certainly more unforeseen.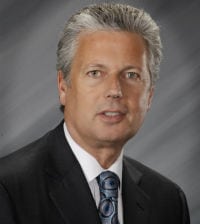 Norden shared his views as part of
National Mortgage Professional Magazine's Mortgage Leadership Outlook Series
. Norden, who has 43 years of experience in the residential mortgage lending industry and mortgage banking, talked about the current state of the industry during the COVID-19 crisis.
Andrew Berman, head of engagement and outreach for National Mortgage Professional Magazine, hosts the Mortgage Leadership Outlook Series. It delivers industry professionals' insights on the current condition of the mortgage industry and trends they are seeing, as well as how folks are responding to the COVID-19 pandemic.
Non-QM falls apart
HomeBridge was one of the largest non-QM lenders, but they cannot close any of these loans currently, according to Norden. Still, he is optimistic about the non-QM market bouncing back relatively quickly.
He believes as the economy opens up again, non-QM products and others like it will be back, though, they may look different than the industry is used to.
"All the non-QM borrowers basically pulled out when the liquidity in the mortgage-backed securities market went away. It really went away for government-backed mortgage-backed securities, but non-QM all goes into private-label mortgage-backed securities," according to Norden. "Which is a whole different ball game, so there is no government guarantee on those whatsoever, on any of those loans that go into those securities. So that dried up really quick in the beginning of March and certainly by the middle of March, that was over."
Addressing the premature rumors of the death of government lending
Norden notes that his company is a reasonably large FHA and VA lender, both on the wholesale and retail side. He does not see it going away at all and added that things are only tight right now because of warehouse banks dictating to the industry what they will accept on their warehouse lines or what they won't.
Norden had some inside information on one warehouse lender who is going to publicly announce that they will not allow any loan on a warehouse line with a FICO under 640, though, he was unwilling to name the company.
The more significant issue with FHA and VA lending is on the servicing side, according to Norden. Yet, he does not believe that FHA and VA loans are dead at all. He feels that as time goes by, things will bounce back to normal and even optimistically pointed out that we are starting to see signs of that right now.
Overwhelming demand for refinances
Mortgage bankers are under strain, inundated with volume due to the high demand of refinances, said Norden when addressing the overall pressure that has come as a result of market volatility and declining mortgage rates. However, HomeBridge and its wholesale division, REMN, are still powering away on closing loans.
Between HomeBridge and REMN, the company ended up closing $1.9 billion in loans for March, while everyone was working from home.
"The fact that we closed $1.9 billion in this marketplace with what's going on, with the restrictions everybody has all over the country, I think is just incredible for everybody involved in the company," said Norden.
The company has closed more loans than they did in March 2019, which came in at $1.2 billion, and Norden is predicting April and May to be in upwards of $2.2 billion, possibly as high as $2.4 billion. He credits his back office for being able to get these loans out quickly.
Servicing hiccups and forbearance vs. deferral
Norden said that forbearance has caused a lot of stress among servicers. There is no clear direction of where it is going, and they are just awaiting guidelines from Freddie Mac and Fannie Mae.
According to Norden, the servicer cannot decide to put a loan in forbearance. They need approval from Freddie Mac and Fannie Mae. Forbearance also becomes a big issue to servicers because if payments aren't made, the servicer has to advance the principal on interest, the taxes and the insurance on every single loan, every single month whether or not the borrower made a payment.
While servicers get the money back, they do not receive it until the borrower catches up, the loan is paid off, or the borrower is foreclosed on, and they sell the property. At that point, the servicer is on the hook for potentially billions of dollars, many of whom, Norden says, don't have the capacity to cover.
The government has introduced its stimulus package, which allocates $450 billion from the U.S. Treasury to help financial institutions. The Treasury is working with various agencies to have a fund established to help every servicer make the advance payments, according to Norden.
"The bigger issue with the forbearance is between the time that we close a loan and the time that we deliver a loan," said Norden. "In that time frame, if someone closes and they lose their job the next day, that loan is not saleable to any of the agencies, which is a huge issue that we're discussing all over Washington right now, as to how we're going to handle that."
Make that first payment
Norden advises every account executive and loan officer against encouraging anyone to close a loan, and then go into forbearance right after.
"It is imperative that everybody makes their first payment at least, so there is no issue whatsoever relative to the salability of those loans," said Norden.
It is critical to note that forbearances are not the same as forgiveness, and how forbearances are to be repaid are pretty vague at the moment.
Here's where deferrals come in, he said. Fannie Mae and Freddie Mac are coming out with a payment deferment plan, which Norden believes is vital. This plan defers the payment to the back end of the loan, so the borrower doesn't have to make the payment until they sell the home, refinance, or in the rare case, the loan fully amortizes. All in all, it is a cleaner path for the borrower that would not impact their credit at all.
The transition to working from home
When asked if he thinks productivity at home will make a transition, Norden said that discussion is already being had at the senior executive level. They are wondering how much office space they really need if productivity is better while folks are working from home.
Norden said he has always been against working from home, partly because of his age. However, Norden believes that creating productivity standards could help make that transition possible. He is shocked that the productivity in processing loans has been phenomenal. He thinks this has to do with folks are simply being bored at home, which lets them concentrate on work a lot more.
While he also worries about teamwork being lost, he has learned that through videos and social networking, there is real value to being able to work from home. He also believes that the cost to produce a loan could be cut by closing unnecessary office spaces.
Be patient
Norden is urging the industry to be patient after going through this major upheaval.
"The government basically had to shut everybody and everything down because they had to. Otherwise, millions and millions of people would pass away," said Norden. "I think we all just have to be patient with where the market is. It will turn. It will change."
---
---
See the complete interview with Peter Norden below, or click here to see other interviews in the Mortgage Leadership Outlook Series.