Personal Service: The Broker Advantage
Last week, on my Lykken on Lending radio show, I got the opportunity to discuss the future of mortgage brokers with John Councilman, president of NAMB—The Association of Mortgage Professionals. One of the topics we really zeroed in on is how brokers differentiate themselves for consumers from other options in the industry. How does the broker have an advantage over the banker?
Essentially, it all boils down to the level of personal service brokers are able to provide. Most brokers are entrepreneurial by nature and they are able to devote a lot more time and energy to each individual client. When people feel like they are being paid attention to and their needs are being valued, they are much more likely to use a service. The unique position of brokers having the flexibility to tailor attention to each individual gives them an edge over bigger banks.
But it's also deeper than that. There's also a social component to it; it's also about trust. When brokers spend more time and effort on their clients, a deeper relationship is able to evolve. When people form a relationship with other people, whether it's in their personal lives or in business, a stronger connection is established. Trust is built through relationships. The ability brokers have to foster these relationships gives them a distinct advantage. If they're going to win, it's going to be by build trust and intimacy with consumers.
---
---
---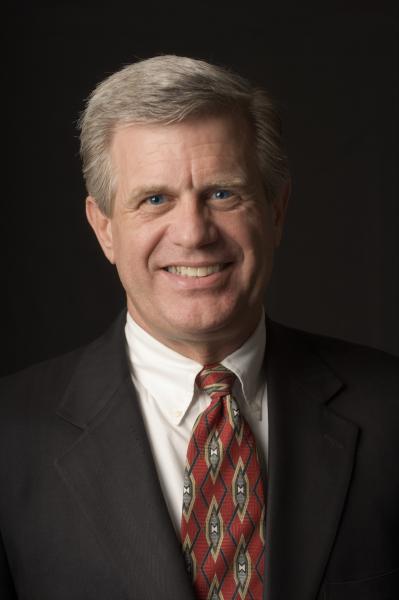 David Lykken is 40-year mortgage industry veteran who has been an owner operator in three mortgage banking companies and a software company. As a former business owner/operator, today David loves helping C-Level executives and business owners achieve extraordinary results via consulting, coaching and communications, with the objective of eliminating corporate dysfunction, establishing and communicating a clear corporate strategy while focusing on process improvement and operational efficiencies resulting in increased profitability. David has been a regular contributor on CNBC and Fox Business News and currently hosts a successful weekly radio program, "Lykken on Lending," that is heard each Monday at noon (Central Standard Time) by thousands of mortgage professionals. He produces a daily one-minute video called "Today's Mortgage Minute" that appears on hundreds of television, radio and newspaper Web sites across America. He may be reached by phone at (512) 501-2810 or by e-mail at [email protected].