Veros Study Finds Nearly 85 Percent of U.S. Homes Appreciating in Value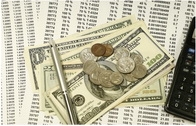 Veros Real Estate Solutions has found that the percentage of markets expected to increase in value has remained constant, growing to 83 percent from last quarter's 80 percent, with an accompanying decrease in last quarter's depreciating markets from 20 percent  to 17 percent . The national forecast is for +2.4 percent annual appreciation, a slight dip from the previous VeroFORECAST rate of +2.5 percent for the country overall. It is the ninth consecutive quarter in which the index has shown forecast appreciation, but the pace has continued to slow down. This insight comes from the company's most recent VeroFORECAST, a national real estate market forecast for the 12-month period ending Sept. 1, 2015, updated quarterly and covering 1,026 counties, 352 metro areas, and 13,904 zip codes.
While previous VeroFORECAST press reports have focused solely on larger metro areas, the latest forecast released to the media includes both large and small metro areas to give a more complete picture of the U.S. housing market.
Eric Fox, Veros' vice president of statistical and economic modeling and developer of VeroFORECAST, notes that with the inclusion of all metro sizes in the report forecast, an interesting geographic trend is evident.
"The Mississippi River now has the distinction of being the unofficial dividing line of the Top 25 and the majority of the Bottom 25 markets in the country," said Fox. "All of the Top 25 markets are west of the Mississippi and, with the exception of Hot Springs, Arkansas, the entire Bottom 25 group is found east of the river. Of course, that does not mean that all of the markets in the west are appreciating, nor does it mean all those in the east are experiencing depreciation."
In regard to the continued forecast for general market appreciation on a national level, the trend is mostly about housing supply, Fox says.
"Not unexpectedly, prices will rise where supplies are low," Fox said. "In the bottom forecast markets, declining population trends are a key variable for the sixth straight quarter. Populations follow jobs, and housing supplies are often slow to keep pace with demand supported by increased employment for a variety of reasons."
Projected Twenty-Five Strongest Markets*
| | | |
| --- | --- | --- |
| 1 | Victoria, TX | +9.8% |
| 2 | Houston-Sugar Land-Baytown, TX | +9.7% |
| 3 | San Jose-Sunnyvale-Santa Clara, CA | +9.6% |
| 4 | Austin-Round Rock, TX | +9.5% |
| 5 | San Francisco-Oakland-Fremont, CA | +9.4% |
| 6 | Bend, OR | +8.9% |
| 7 | Bismarck, ND | +8.8% |
| 8 | San Diego-Carlsbad-San Marcos, CA | +8.6% |
| 9 | Dallas-Fort Worth-Arlington, TX | +8.5% |
| 10 | Denver-Aurora, CO | +8.5% |
| 11 | Grand Forks, ND-MN | +8.3% |
| 12 | Vallejo-Fairfield, CA | +8.1% |
| 13 | Santa Rosa-Petaluma, CA | +8.1% |
| 14 | Seattle-Tacoma-Bellevue, WA | +7.9% |
| 15 | Stockton, CA | +7.8% |
| 16 | Midland, TX | +7.6% |
| 17 | Salinas, CA | +7.5% |
| 18 | Sacramento-Arden-Arcade-Roseville, CA | +7.4% |
| 19 | Corpus Christi, TX | +7.4% |
| 20 | Las Vegas-Paradise, NV | +7.4% |
| 21 | Olympia, WA | +7.4% |
| 22 | Reno-Sparks, NV | +7.2% |
| 23 | Eugene-Springfield, OR | +7.2% |
| 24 | Medford, OR | +7.1% |
| 25 | Bakersfield, CA | +7.0% |
Projected Five Weakest Markets*
| | | |
| --- | --- | --- |
| 1 | Atlantic City, NJ | -3.3% |
| 2 | Sheboygan, WI | -2.7% |
| 3 | Lima, OH | -2.4% |
| 4 | Jacksonville, NC | -2.3% |
| 5 | Fond Du Lac, WI | -2.3% |
| 6 | Kingston, NY | -2.3% |
| 7 | Albany, GA | -2.1% |
| 8 | Torrington, CT | -2.0% |
| 9 | Valdosta, GA | -1.8% |
| 10 | Columbus, GA-AL | -1.8% |
| 11 | Dothan, AL | -1.7% |
| 12 | Gulfport-Biloxi, MS | -1.7% |
| 13 | Kingsport-Bristol-Bristol, TN-VA | -1.6% |
| 14 | Poughkeepsie-Newburgh-Middletown, NY | -1.6% |
| 15 | Rockford, IL | -1.5% |
| 16 | Norwich-New London, CT | -1.4% |
| 17 | Bangor, ME | -1.3% |
| 18 | Pittsfield, MA | -1.2% |
| 19 | Bay City, MI | -1.1% |
| 20 | Warner Robins, GA | -1.1% |
| 21 | Charlottesville, VA | -1.1% |
| 22 | Fayetteville, NC | -1.1% |
| 23 | Cumberland, MD-WV | -1.1% |
| 24 | Pascagoula, MS | -1.1% |
| 25 | Hot Springs, AR | -1.0% |