Ellie Mae Opens Nominations for Its Hall of Fame Awards

Ellie Mae has announced that nominations are now being accepted for the Ellie Mae Hall of Fame Awards, given each year to mortgage companies that have distinguished themselves in their use of Ellie Mae technology. The Ellie Mae Hall of Fame recognizes the best and brightest companies in the mortgage industry who use Ellie Mae's Encompass mortgage management solution. Winners will be announced at the 2015 Ellie Mae Encompass Experience, held Feb. 22-25, 2015 in Orlando, Fla.
Nominations are being accepted for the following four categories, each of which represent key benefits of Ellie Mae technology:
►Exceptional Achievement in Business Growth: Recognizing companies that have achieved demonstrable growth through the use of Encompass and innovative sales and marketing processes.
►Excellence in Compliance Automation: Recognizing forward-thinking companies that have leveraged business rules, alerts and Encompass Compliance Service to fully integrate compliance into their origination process, minimizing the chance of compliance-related issues.
►Exceptional Achievement in Loan Quality: Recognizing companies that have leveraged capabilities within Encompass, including the Ellie Mae Total Quality Loan program, to drive higher levels of quality throughout their origination process. Criteria can include the reduction of post-funding suspense conditions, reduction in time that loans are on warehouse lines and/or the establishment of exceptional loan quality control processes.
►Outstanding Efficiency and ROI: Recognizing companies that have achieved superior returns on investment through the expanded use of Encompass services, configurable workflows, custom fields, business rules and other functionality to streamline workflows, quality assurance and secondary market processes.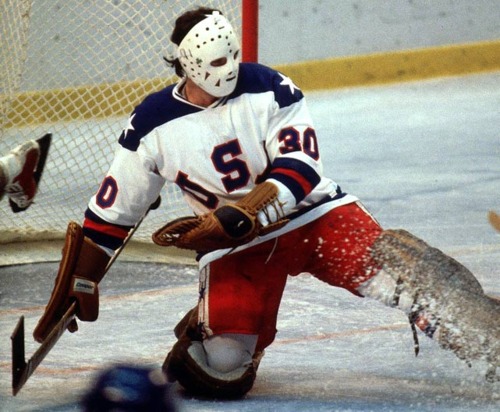 Olympic legend Jim Craig will speak and present the awards to the companies that will be elected into the Ellie Mae Hall of Fame at the 2015 Ellie Mae Encompass Experience conference. Craig, who played goaltender for the 1980 U.S. ice hockey team, had a pivotal role in the team's victory over a seemingly unbeatable Soviet Union squad on the way toward winning Olympic gold. After his professional hockey career, Craig founded Gold Medal Strategies, a motivational speaking and sales training firm that has helped more than 500 companies.
"Jim Craig's heroics on the ice captivated the entire nation, but it is the lessons he learned along the way that have tremendous value for today's mortgage companies," said Jonathan Corr, president and chief operating officer at Ellie Mae. "At a time when some of the industry's challenges appear almost insurmountable, we are thrilled to have an Olympic legend on hand who has overcome great obstacles. We know Jim will inspire Encompass Experience attendees to apply his lessons to their own businesses and become champions themselves."
Ellie Mae clients can nominate their company for the Ellie Mae Hall of Fame by clicking here. Inductees will join an esteemed group of previously inducted Ellie Mae clients.