eLynx Partners With PCN Network on New Safe Escrow Services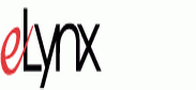 eLynx, a portfolio company of American Capital, and PCN Network LLC, have announced a strategic partnership to offer Safe Escrow Services, a new service that provides a more secure way for lenders to ensure the safe and proper disbursement of escrow funds at the conclusion of a mortgage closing. Safe Escrow is a managed disbursement service that gives lenders greater assurance that escrow misappropriation can be more effectively prevented and helps large and small settlement agents meet Best Practice standards put forth by the American Land Title Association (ALTA).
The proper handling of escrow funds is one of the highest risk areas for lenders and title underwriters in the closing process. Unfortunately, it is also one of the areas where they have the least control. In establishing its set of Best Practices for settlement agents, ALTA emphasized the importance of escrow fund management in Best Practices #2 by requiring "appropriate written procedures and controls for Escrow Trust Accounts allowing for electronic verification of reconciliation." Unfortunately, many agencies, particularly smaller, independent ones have neither the infrastructure nor the level of training and expertise needed to comply with this Best Practice.
"That's why we created the Safe Escrow managed disbursement service," said founder and CEO Pritam Advani. "By replacing agent owned escrow accounts with centrally managed ones, using innovative technology to allow for agent involvement and authorization, and providing sound financial processes in the central facility, we ensure even the smallest agent can meet the standards required by both ALTA and lenders."
Safe Escrow  is an entirely new way of looking at how escrow funds should be handled. "Settlement agents are experts in title and in taking the consumer through the closing process. They shouldn't have to be experts in escrow account management and bank reconciliations," said Andy Crisenbery, eLynx senior vice president of business operations.  
Safe Escrow provides a simple, secure yet flexible means by which settlement agents, large or small, can manage the escrow process while still complying fully with ALTA Best Practice #2. Among the key benefits provided by Safe Escrow are:
►Independent management and reconciliation of escrow accounts by an experienced third party with more than 100,000 escrow transactions completed on behalf of settlement agents.
►A complementary workflow design that maintains the settlement agent as an integral participant in the escrow process, while ensuring that the integrity of controls is never compromised.
►Lower risk for all parties, from settlement agent to title underwriter to lender
In partnering with eLynx, the process of managing escrow disbursements is enhanced even further for greater efficiency. eLynx's Electronic Closing Network (eCN) contains profiles on nearly 100,000 settlement professionals as a result of lenders who use our network to send closing packages to settlement agents. eCN automatically triggers certain Safe Escrow processes when the closing package is delivered ensuring that the funding conforms to the lender's instructions.