Cash Sales Comprise 33 Percent of Total Sales in July 2014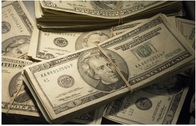 Cash sales made up 32.9 percent of total home sales in July 2014, the lowest share since August 2008, and down from 35.9 percent in July 2013. Month over month, the cash sales share was mostly flat, falling only one tenth of a percentage point from June 2014, however, cash sales share comparisons should be made on a year-over-year basis due to the seasonal nature of the housing market.The year-over-year share has fallen each month since January 2013. Prior to the housing crisis, the cash sales share of total home sales averaged approximately 25 percent.The peak occurred in January 2011, when cash transactions made up 46.3 percent of total home sales.
Figure 1 (below) shows the historical trend in the cash sales share by sale type. Real estate-owned (REO) sales had the largest cash sales share in July 2014 at 56.3 percent, followed by re-sales (32.4 percent), short sales (31.1 percent) and newly constructed homes (16 percent). While the percentage of REO sales that were cash transactions remained high, REO transactions made up only 7.1 percent of total sales in July and, therefore, did not have a large influence on the overall cash sales share.In January 2011, when the cash sales share was at its peak, REO sales made up 23.9 percent of total sales. A trend to watch is the cash share of re-sales, which has fallen almost 15 percentage points from its peak cash share of 47.1 percent in February 2011. This category will determine the direction of cash sales going forward, since re-sales make up the largest share at 81 percent of all sales.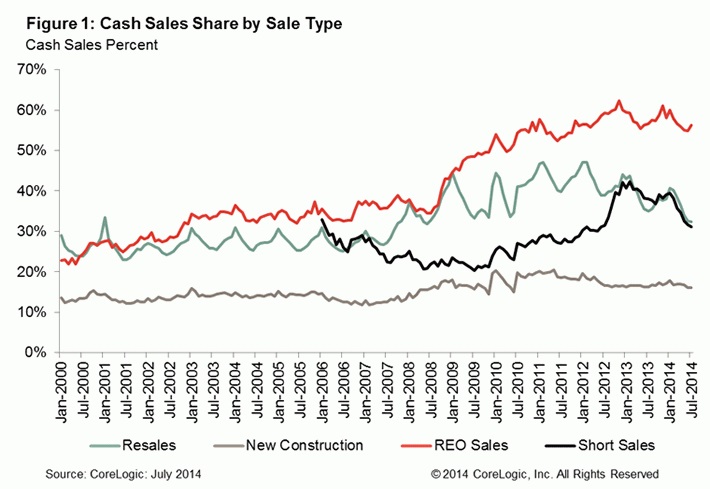 Figure 2 (below) shows the cash sales share by state for July 2014. Florida had the largest share of any state at 49.7 percent, followed by Alabama (47.6 percent), New York (44.5 percent), West Virginia (42 percent) and Idaho (39.9 percent). Of the nation's largest 100 Core Based Statistical Areas (CBSAs) measured by population, West Palm Beach-Boca Raton-Delray Beach, Fla. had the highest share of cash sales at 57.9 percent, followed by Cape Coral-Fort Myers, Fla. (57.3 percent), Miami-Miami Beach-Kendall, Fla. (56.5 percent), North Port-Sarasota-Bradenton, Fla. (55.8 percent) and Detroit-Dearborn-Livonia, Mich. (55.8 percent). Washington-Arlington-Alexandria, D.C.-Va.-Md had the lowest cash sales share at 15.4 percent.