Vacation Homes Sizzle as Investment Homes Fizzle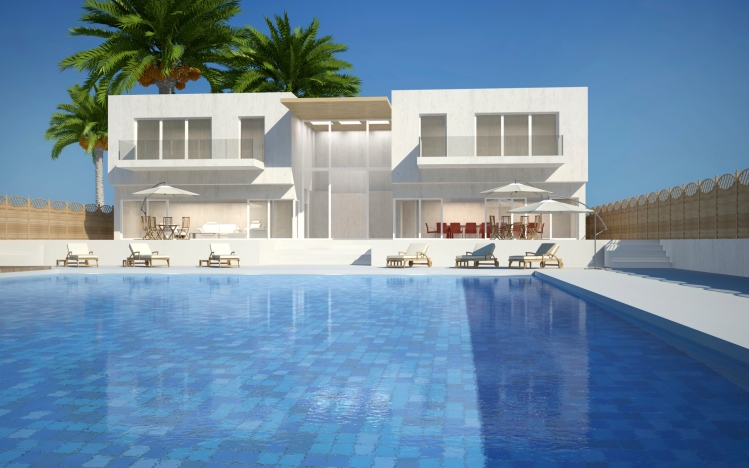 If the National Association of Realtors (NAR) 2014 Investment and Vacation Home Buyers Survey is any indication, the expression "Selling like hotcakes" could easily be replaced with "Selling like vacation homes." According to NAR, vacation home sales jumped 29.7 percent to an estimated 717,000 last year, up from 553,000 in 2012. Vacation home sales accounted for 13 percent of all real estate transactions in 2013, their highest market share since 2006.
But while vacation home activity was reaching new heights last year, investment home sales sank: an 8.5 percent drop to an estimated 1.10 million, down from 1.21 million in 2012. The market share for investment sales fell to 20 percent in 2013 from 24 percent in 2012.
The circumstances behind this real estate seesaw ride are wide and varied, according to mortgage industry experts.
Heidi Frigano, executive vice president of marketing and business development at Levittown, N.Y.-based United Northern Mortgage Bankers Ltd., points out that the concept of vacation homes has become more attractive as travel costs continue to spike.
"A vacation home is less expensive than traveling abroad," Frigano explained. "You can go on vacation without worrying about the cost of hotels and travel expenses."
Indeed, the NAR data confirms that observation: Lifestyle factors were cited as the primary motivation for vacation homebuyers, with 46 percent of vacation homes located within 100 miles and 34 percent more than 500 miles. Eighty seven percent of the survey respondents stated that want to use the property for vacations or as a family retreat, while 31 percent planned to use it as a primary residence in the future.
However, not everyone purchasing a vacation home has the idea of using it for a holiday getaway. Andy W. Harris, president of Lake Oswego, Ore.-based Vantage Mortgage Group Inc. and treasurer of NAMB–The Association of Mortgage Professionals, has noticed that too many people are trying to disguise their investment properties as vacation homes.
"There is an issue of occupancy fraud," Harris said. "We see a lot of consumers trying to buy rental properties and skew them as vacation homes. We get an average of one client a week trying to do this. We are stern with them and let them know that these have to be structured as investment properties."
On the investment home side, rising prices have helped to put the kibosh on enthusiasm for this sector. The NAR survey found that the median investment home price was $130,000 in 2013, up 13 percent from $115,000 in 2012.
"It is a sellers' market now," said Harris. "With new home prices are going up, investors do not have as much of an appetite as they did before."
Rocke Andrews, NAMB vice president and a mortgage specialist with Tucson, Ariz.-based Lending Arizona LLC, believes that continued uncertainty over the still-fragile economy is keeping many would-be investors on the sidelines.
"They will not take a risk about buying homes if they don't know where economy is going," said Andrews.
Yet John Stevens, Utah area manager for ENG Lending, notes that some of the harsh lessons of the recent past resulted in many investors seeking other opportunities.
"A lot of people watched HGTV and thought they could make a quick $20,000 by flipping," Stevens said. "Back in 2006 and 2007, everyone thought they could be a millionaire by flipping homes."
Indeed, the NAR survey confirms that flipping activity has slowed as only seven percent of homes purchased by investment buyers last year have already been resold, while another 10 percent are planned to be sold within a year.
As for mortgage originators watching these trends, large downpayments were typical for both sectors: Vacation homebuyers typically put 30 percent down and investment buyers typically put 26 percent down. But all-cash purchases were not uncommon, as 46 percent of investment buyers and 38 percent of vacation homebuyers paid in cash during 2013.
The 2014 Investment and Vacation Home Buyers Survey was conducted in March  and included answers about 2,203 homes purchased during 2013 from a representative panel of 2,008 U.S. households.