Study: Most First-Time Homebuyers Confused About Mortgage Process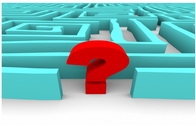 While the number of first-time homebuyers continues to decline, many of the remaining neophyte property purchasers complain that they are having problems understanding how the mortgage origination process works.
According to the J.D. Power 2014 U.S. Primary Mortgage Origination Satisfaction Study, more than half of first-time homebuyers (54 percent) indicated they did not fully understand the different loan options that were available to them. Only 41 percent of first-time homebuyers stated their mortgage representative completely explained the types of loans, terms, special programs, fees and options to reduce their down payment, compared to 56 percent of experienced mortgage customers. And 44 percent of first-time homebuyers stated their closing agent didn't fully explain all of the closing documents; only 26 percent of experienced customers had a similar complaint.
"With many prospective borrowers looking for guidance and reassurance, it is imperative that lenders are fully prepared to provide the detail and information these customers desire or the borrowers may decide to stay on the sidelines," said Craig Martin, director of the mortgage practice at J.D. Power. "The loan representative is the face of the organization for most borrowers and is relied upon to provide effective explanations, set accurate expectations and ensure consumers have confidence that they are making a good decision."
Nonetheless, the J.D. Power study found overall customer satisfaction with the mortgage origination process averaged 786 on a 1,000-point scale in 2014. Detroit-based Quicken Loans ranked highest in the study's primary mortgage origination satisfaction for a fifth consecutive year, with a score of 835, with Bank of America coming in second with a score of 807, followed by Chase at 805.
The 2014 U.S. Primary Mortgage Origination Satisfaction Study is based on responses from 3,893 customers who originated a new mortgage or refinanced within the past 12 months. The study was fielded in July through September.