New Home Sales Data Clouds the Housing Picture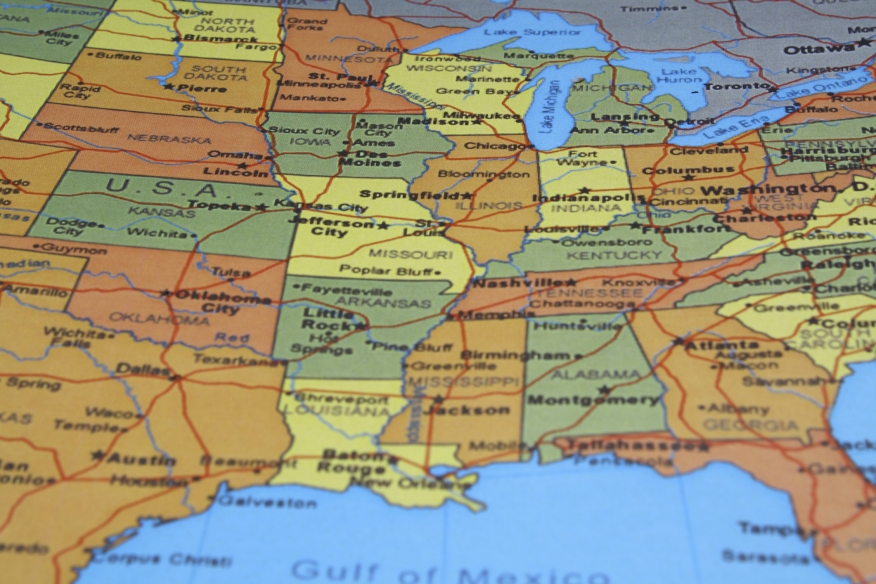 A pair of new data reports offers a mixed view on the quality and quantity of home sales, both current and potential.
HSH.com put forth its latest quarterly report on the salaries that potential buyers must earn if they are to buy a home in one of 27 major metropolitan markets. The report, covering the fourth quarter of 2014, details the level of salary needed to pay the principal, interest, taxes and insurance on a median-priced home.
For the fourth quarter of 2014, 26 of 27 metros saw homeownership become more affordable than from the third quarter, with only the Tampa-St. Petersburg metro area as the exception. Pittsburgh—where a $31,716.32 salary could swing a property with a median home price of $135,000—was determined to be the most affordable city for the third consecutive quarter, while San Francisco was the most expensive—a $142,448.33 salary was needed to afford a $742,900 home.
Still, more than half of the 27 metros required a salary of more than $50,000 to cover a home purchase. And for the more affordable cities, the quality of the property that can be achieved at relatively low prices is not defined.
"That's always an open question," said Keith Gumbinger, vice president at HSH.com, noting that the data provided by the National Association of Realtors (NAR) for this report did not go into that level of depth and scope. "The Realtors don't report specifically—they don't provide that level of granularity."
As for the pricier markets—San Francisco, San Diego, Los Angeles, New York and Boston are the five most expensive—Gumbinger admitted that residents that cannot meet the higher salary requirements for those cities face more than a few obstacles.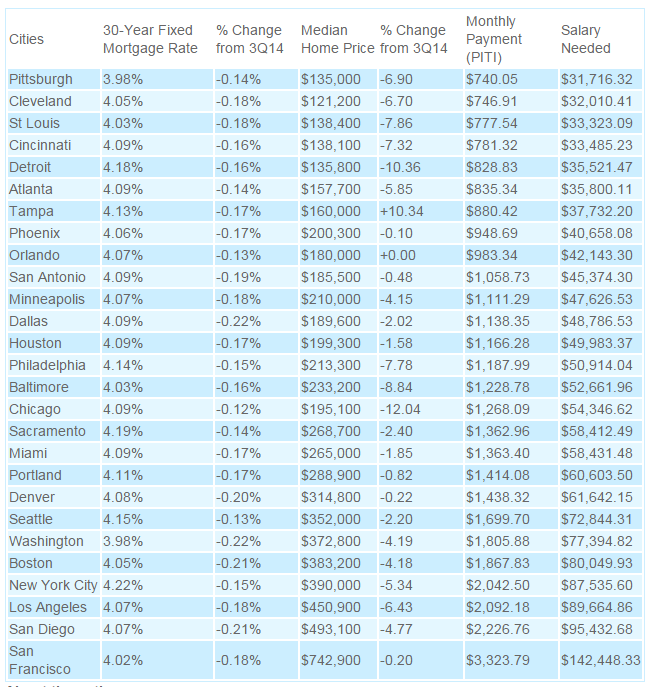 "Affordability is definitely a problem," Gumbinger continued. "In those markets, buyers of modest means have more difficulty and competition there to afford a home they want to live in. In some case, we will be talking about long distance commutes to get to places where the homes are more affordable."
Yet Gumbinger stressed that a lack of affordability is not the main problem impacting today's market.
"Inventory levels are a problem," Gumbinger said. "There's plenty of demand—and, arguably, an increase in demand with the FHA's mortgage insurance premium change and three percent down from Fannie and Freddie. But thin inventory levels might be more of an issues going into the spring than affordability."
Separately, the latest Real Estate Nowcast issued by Auction.com LLC predicted that existing home sales in February should rebound after January's dismal numbers. Auction.com is forecasting existing home sales for February to be in the range of 4.89 and 5.19 million annual sales on a seasonally adjusted basis, with a targeted number of 5.04 million. Sales prices for existing homes are being predicted at being between $191,649 and $211,718 during the month, with a targeted price of $201,077, representing a six percent year-over-year increase.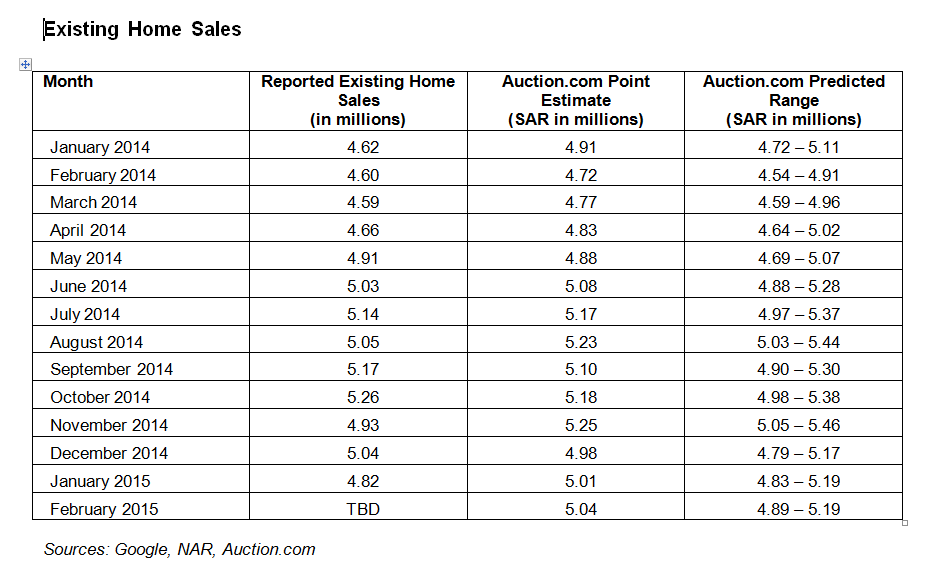 Yet Rick Sharga, executive vice president at Auction.com, offered a cautious overview of the market's near-term viability.
"It's a tempered optimism," Sharga said. "We're talking about numbers that are a little better than January—a rebound from a very, very weak month."
As for last month, Sharga is not willing to blame the numbers on frigid wintertime temperatures.
"You cannot blame the weather for all of it," Sharga said. "The biggest drop was in the West, which did not have weather issues that the rest of the country had."
Although Sharga believed that online activity would suggest that, in his words, "Buyers are looking to come out of hibernation," he acknowledged that they might not be able to find what they were hoping for.
"Inventory is very, very low, especially entry-level inventory, which is almost non-existent," Sharga continued.
As for the rest of the year, Sharga was not certain that anything dramatic would be in the works.
"I get the feeling that this year will look an awful lot like 2014," he said.