A.R. Smith Named President and COO of BetterLoanOfficers.com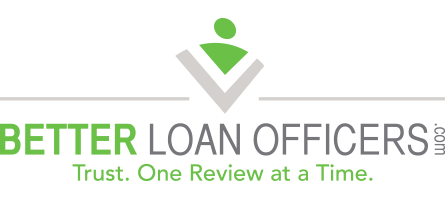 BetterLoanOfficers.com, has announced that industry veteran A.R. Smith has joined the company as president and chief operating officer. Smith's extensive experience and success with established mortgage banking firms, technology companies and startups made her the perfect choice to fill this key position on the leadership team at BetterLoanOfficers.com. She has decades of experience in key leadership roles critical to strategic execution for the mortgage industry. She brings executive management expertise, including the supervision of corporate mortgage originations and operations and loan technology and operations platform design and implementation.
"I have always known that the key to our success would be the recruitment of a high performance team," said Rene Rodriguez, founder and chief executive officer of BetterLoanOfficers.com. "A.R. Smith fits perfectly into the great team we've developed. Not only does she bring a wealth of industry experience and technical prowess, but she is also an inspiring leader who knows how to get the best out of people. That is a combination you rarely see and we are fortunate to have her on board."
Most recently, Smith was co-founder and president of TVMA Inc./TeraVerde Management Advisors, where she pioneered its mortgage banking technology consulting and advisory services. Previously, Smith served as vice president of mortgage lending at Parent Federal Savings Bank; president of Keystone National Bank; and co-founder, president and COO of American Home Bank. Now, as president and COO of BetterLoanOfficers.com, Smith is poised to continue her unique fusing of technological application and human talent to create comprehensive loan and mortgage industry solutions.
"Helping people and businesses secure the loans or mortgages they need to achieve their dreams in life isn't just about service," Smith said. "It's about equipping and positioning loan officers to best help consumers while ensuring they have the tools that give them access to professionals who not only have the expertise to help but also have the integrity to do what is right."