NAPMW to Partner With Two National Mortgage Events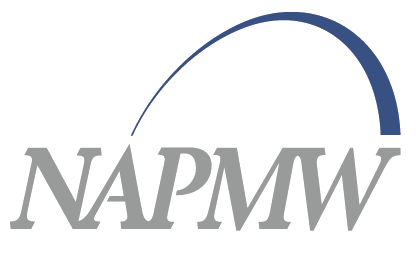 The National Association of Professional Mortgage Women (NAPMW) has announced that it is expanding its educational offerings, and extending its outreach by partnering on two growing national conferences. The NAPMW is taking leading positions with the Ultimate Mortgage Expo, being held Monday-Wednesday, June 22-24 in New Orleans, and with the Mortgage Star Conference, a unique leadership event for women in the mortgage profession, being held this year Wednesday-Thursday, Nov. 18-19 at the Canyons Resort in Park City, Utah.
"Our mission is to advance women in the field of mortgage finance," said NAPMW President Christine Pollard. "We already host our Annual Meeting and Education Conference, but we have opportunities to bring more great content to our members and prospective members, and to better serve our membership across the nation. These are conferences that boast great speakers, top education, and unique networking options. All of that is exactly what's expected of NAPMW."
The Ultimate Mortgage Expo will be hosted at the Hotel Monteleone, a historic hotel in the famed French Quarter. Speakers for this year's event include NMLS President William Matthews, Fannie Mae Chief Economist Doug Duncan, and Ginnie Mae President Theodore Tozer, among many others. NAPMW members will be able to attend the conference at no cost, and will be able to sign up for the event's live eight-hour NMLS class for free.
The Mortgage Star Conference this year is being held at the famed Canyons Resort in Park City, Utah, home of the Sundance Film Festival and former site of the Winter Olympics. NAPMW members will be able to register for the event at a substantial discount. The Mortgage Star conference is limited to 100 participating registrants. Some of the speakers this year include Laura Lawson, chief people officer at United Wholesale Mortgage; Dr. Cynthia Rowan, president of Performance Management Solutions; Karen Deis, president of Mortgage Girlfriends; and international recording star Maureen McGovern.
"NAPMW is expanding. We're growing our membership, and we're looking at innovative and exciting ways to broaden our presence," said Pollard. "NAPMW's board recognizes the advantages that we can gain by joining with these events, and the benefit we can bring to our membership. When women throughout the mortgage profession think about the best in education, we want them to be thinking NAPMW."
Both the Ultimate Mortgage Expo and the Mortgage Star Conference will be produced by Agility Resources Group LLC, which creates and markets many industry conferences and trade shows.