From Broadway to MBS Highway … a Chat With Barry Habib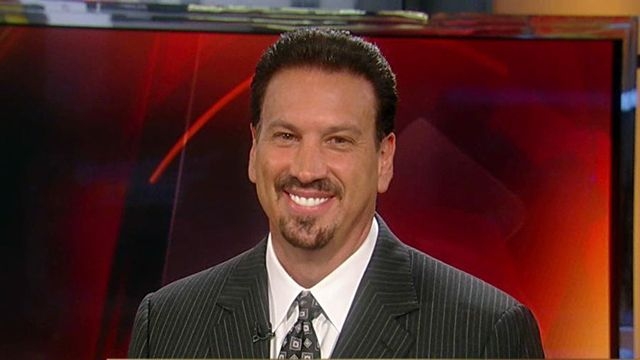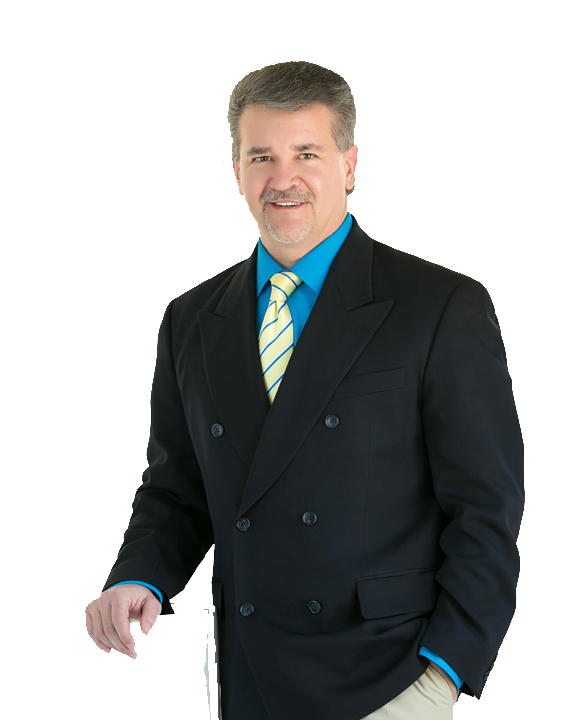 Dave Sullivan, special correspondent for National Mortgage Professional Magazine, recently sat down with Barry Habib of MBS Highway for a chat about the state of the industry and exactly what direction the industry is headed.
As founder and CEO of MBS Highway, Barry has also enjoyed a long tenure as a market commentator on FOX and CNBC Networks. He can be seen presenting his Monthly Mortgage Report on "Squawk Box," the early-morning CNBC business news show.
Barry has also delved into the world of show business in both film and theater. His projects have been honored with awards and recognition at the Sundance Film Festival and on Broadway with Tony Award nominations. Barry is the lead producer, managing partner and majority shareholder in "Rock of Ages," which, in 2012, was released as a major motion picture starring Tom Cruise.
NMP: We want to find out a little bit of your background, from how you started in the mortgage business up until now. I also wanted to discuss how you have transitioned into the role of consultant for the entire mortgage industry.
Barry Habib: I got into the business probably pretty much like everybody else, by accident. Nobody goes to school for this, we all kind of fall into the mortgage business. I sat down with a mortgage lender who was writing my mortgage one night and said, "How do guys in your business do?" The next thing you know, I was in the mortgage business. I started out trying to visit real estate agents and they didn't really want to talk to a young kid who didn't know what he was doing. I actually started to knock on people's doors.
NMP: That takes a lot of guts.
Habib: Yes … my third week in the business, I wrote 16 loans by knocking on homeowners' doors, I just tried talking to everybody I could. I think that still holds true today in fact. When you talk to as many people as you can and tell them what you do, that will ideally translate into some business. I actually use to give my card out to everyone, including New Jersey Turnpike toll collectors. People laughed at me, until one time when the toll both collector called, I did his mortgage. Then the whole Triborough Bridge and Tunnel Authority started to call me for their mortgage needs.
After I learned the business, I started Certified Mortgage Associates in my 20s. We grew it quickly and it was a great company. I had a lot of fun helping buyers and homeowners get the best loan possible. Certified Mortgage was doing very well with some good numbers. I was doing some of the best numbers in the country at the time, which I'm very proud of. Later, I sold the company because I had this dream, a vision to start up Mortgage Market Guide. We grew it quickly and obviously sold that. Now I am working on MBS Highway.
As far as the consultative sales approach, very early on, I understood that an important way to differentiate myself was being more than just a loan officer. I think that we still need to differentiate ourselves in some way and people are really starved for knowledge in 2015. Information is everywhere these days, but wisdom is a very valuable commodity.
NMP: Was there something that triggered you to say "I want to make this transition and become the "Oracle of the interest rate" for the mortgage industry?
Habib: I love the financial markets and I felt that getting a mortgage was less about qualifying and the technical aspects. It should be more about what can you do with the money that you are borrowing or saving. It is the largest financial transaction people will make in their lives, yet they were treating it like a commodity. What I tried to do is show them ways that they can look at this in terms of wealth creation. How can I structure this debt as far as maximizing tax benefit, retirement planning, kid's college education and cash flow? We took that very different approach at that time in the industry. People used to tell me e that you shouldn't really be doing that, as that type of advice should come from an accountant or a financial advisor. You know what, I am their financial advisor.
NMP: Probably more than anybody else.
Habib: Nobody knows more about your customer than you do, sometimes not even their spouse. Really, when you think about all their dirty laundry, all their history and all the financial information, we need to provide funding based on that information. Think about meeting somebody for the first time and asking, "Nice to meet you … how much money do you make?"
NMP: That would be awkward.
Habib: We do that every day. We ask things like, "How much do you have in the bank?" Things you would normally never ask of people you just met. It is crazy, yet we get to do that all of the time and we need to harness that power. It is so important to build trust early on in the relationship.
NMP: Tell me about when you struggled during a difficult time in your career. What strategies did you use to get yourself back on track?
Habib: This is a great question, because sometimes when people see someone successful in any field, they wonder if they had it handed to them as all they see is the success. They don't see all of the struggles they went through. Most of the time, it is that struggle you endure that guides your path in a prosperous direction. It is something we can all relate to. How many times you have gone through a miserable time and said to yourself, "Why am I doing this? Why is this happening to me? How am I going to get through this?" Then, over time, you reflect back and say, "My goodness, while that was a miserable time, thank goodness that happened to me because that caused me to do this and it turned out unbelievable."
You have to count your blessings, think about how truly blessed you are and how lucky you are. When things don't go your way, we always want it to get better, but I have to tell you, the thing we most often forget is how much worse it could possibly be. Just remember, things could be much worse. You must have the faith and trust to keep you going through this tough period. You are going through this period to get something great out of it. Just like when you are driving down the road at night with the headlights on … there is only so much you can see from the headlights' shine. There is a lot going on beyond the headlights. Trust that what is beyond the headlights is going to be great. That should keep you going.
NMP: I know you are very good at predicting short-term moves in interest rates. Where do you think rates will be in 2020?
Habib: It is very hard to say when you go out five years. I think interest rates stay low for a long time just because the way the world is right now. It could change and five years out is a very long time. I would imagine that at some point in time, the excessive debt the world is creating and the market will demand a higher rate of return to be compensated for it. How much is that going to be? It is difficult to say, the markets have a way of inflicting the most pain at the worse time. I have a feeling that this year will be a very good year for rates. I think next year will be a very good year for rates as well.
It seems to me that it always takes a lot longer than we thought for things to unfold, but once they start unfolding, it tends to happen a lot faster than we ever imagined. If we do see a move up in interest rates when it happens two years, three years, five years or seven years from now, it is going to happen a lot faster and be a lot worse than people thought.
I don't see that happening as far as what we can tell over the next 12 to 24 months. Rates are going to stay really low for a while, beyond that, it gets very hard to forecast.
NMP: Let's talk about the Broadway musical "Rock of Ages" that you invested in.
Habib: Well, you know I did some acting. I got a role in a movie called "Barry Munday." If you pull up the trailer for "Barry Munday," I'm in the trailer as a doctor. I really enjoyed my role in that movie and the writer of the movie, Christopher Derenzo, he brought me the script of "Rock of Ages." We reviewed it and I loved it. So a group of five of us took it off Broadway. The audiences went nuts for it, and after a short time, we said let's take a shot and took it to Broadway. I was general partner and lead producer on "Rock of Ages: The Musical." We recently closed it, but after a run of six years, we had the 27th longest run in Broadway history.
You would be very surprised at the wide demographic that the show appealed to. Everybody loved it, from young kids to people who are quite a bit older than I am. They all really enjoyed it because it was so much fun. We are still running in Las Vegas and in London, and we have a Norwegian Cruise Line show that we are working on and are hoping to do something with a tour, but not yet.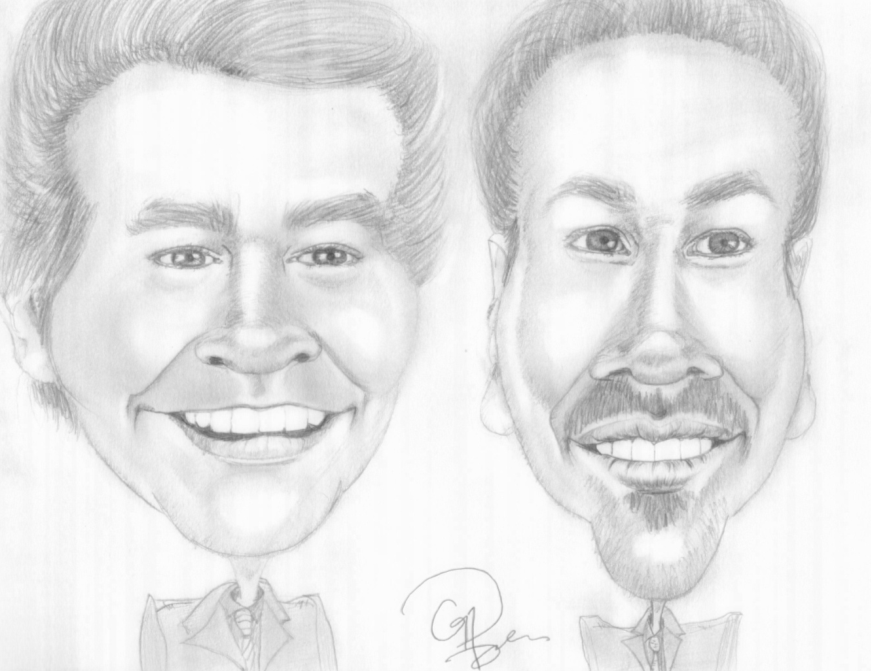 NMP: Was there anything you learned on Broadway that can help us in the mortgage business?
Habib: Yes I think so, as it is with any industry and any business. I have had a successful business in the medical imaging industry. I have very simple philosophies, in that you spoil your customers, you spoil your employees. If you can have loyalty and trust, you will have an advantage over your competitors and can really overcome a tremendous amount of obstacles. 
If you have those two things, you will be successful. How you build those things is the same way with Broadway as with any other business. The way you teach people, when you give them things they don't ask for, when they feel that you are their advocate—you get loyalty. It is that way with your customers, tell your customers everything bad upfront, be in the position where you are not trying to sell them as you are not trying to convince them.
Look at that customer as if they were your child, your parent, someone who really needs help and you are just trying to guide them. If you have that you will build trust pretty quickly.
NMP: Is Constantine from American Idol in some sort of role with the musical?
Habib: Believe it or not, I am in a band called "The Rock of Ages Band." I have Constantine signing in the band, I sing as well and we have a great time together. We will actually be in Las Vegas playing Steven Marshall's Mastermind Summit event, set for June 2-4 … it should be fun!
NMP: You have transitioned back over to the mortgage industry and MBS Highway, tell me a little bit about MBS Highway and how people can follow you now.
Habib: Thank you for asking about MBS Highway, I am really proud of it. I think it's something that encompasses, all of my years of originating which you asked that question earlier, more than 20 years originating $2 billion-plus in personal production. That's me writing apps or me and my assistant. Don't forget, we had much lower loan amounts back then by the way. MBS Highway encompasses everything that I understand about the financial markets. I provide members five minutes of coaching every day by video. It contains amazing loan officer presentation tools, it is everything you need to really make a difference in your customer's life, beat your competition and improves your production. MBS Highway is a communication tool, and not just an information tool. We help you turn calls into applications, and discussions with real estate agents into referrals.
---
---
Dave Sullivan is special correspondent for National Mortgage Professional Magazine and marketing director for Credit Technologies Inc. He may be reached by phone at (248) 891-2205 or e-mail [email protected].
---
---
This article originally appeared in the May 2015 print edition of National Mortgage Professional Magazine.