Yellen Affirms Upcoming Rate Hike, Defends Fed Transparency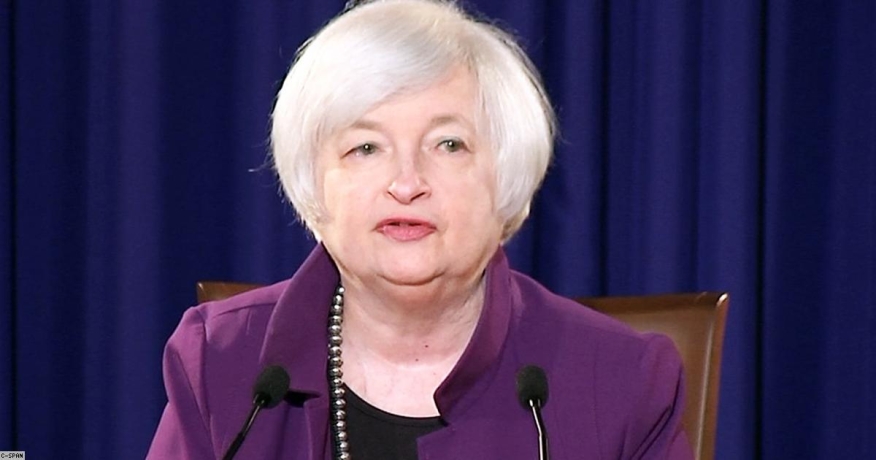 Federal Reserve Chairwoman Janet Yellen insisted that the long-awaited increase in interest rates is not a question of "if" but "when"—and she also insisted that the central bank is operating in a transparent manner.
In testimony delivered this morning before the House Financial Services Committee, Yellen stated the Federal Open Market Committee (FOMC) "will determine the timing of the initial increase in the federal funds rate on a meeting-by-meeting basis, depending on its assessment of realized and expected progress toward its objectives of maximum employment and two percent inflation. If the economy evolves as we expect, economic conditions likely would make it appropriate at some point this year to raise the federal funds rate target, thereby beginning to normalize the stance of monetary policy."
Still, Yellen added that any rate increase is predicated on "projections based on the anticipated path of the economy, not statements of intent to raise rates at any particular time."
Yellen only briefly touched on housing in her testimony, stating that " homebuilding has picked up somewhat lately, although the demand for housing is still being restrained by limited availability of mortgage loans to many potential homebuyers."
Yellen's testimony, which was delivered ahead of an appearance she will make this morning on Capitol Hill, also addressed the contentious issue of whether the Federal Reserve is being transparent in explaining a 2012 leak of FOMC minutes to a media outlet. While claiming that the Federal Reserve "ranks among the most transparent central banks," she sidestepped the efforts by the House Financial Services Committee to offer more information on the nature of the leak, which is currently being investigated by the Department of Justice (DOJ) and the Fed's Inspector General.
"Efforts to further increase transparency, no matter how well-intentioned, must avoid unintended consequences that could undermine the Federal Reserve's ability to make policy in the long-run best interest of American families and businesses," she said.