First Look at Fannie Mae's New HQ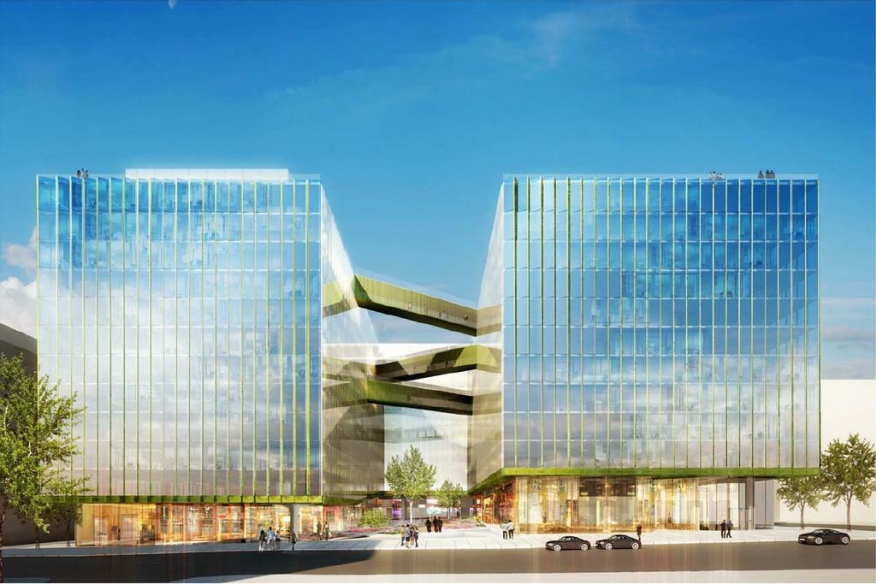 Fannie Mae is relocating its Washington, D.C. headquarters, and the first glimpse of its new home is quite an eyeful.
The government-sponsored enterprise (GSE) announced plans last year to move out of its mansion-style headquarters on Wisconsin Avenue and to consolidate its five Washington-area offices into a single location. Its new headquarters will be built on the site of the Washington Post's headquarters, which is being razed as the newspaper relocates across town.
Fannie Mae will lease 85 percent of the space in the new 12-story, 838,480-square-foot office complex being developed by Carr Properties. According to the Washington Business Journal, which published the architectural designs of the property, the new structure will be linked by a massive canopy to a neighboring building owned by Carr Properties and will consist of two office lobbies plus retail pavilions covering 42,000-square feet. There will also be three levels of underground parking, and the new structure is being designed to meet LEED Gold standards.
Fannie Mae, which will be observing its seventh year in federal conservatorship in September, plans to begin relocating its operations to the new headquarters in 2017.