BetterLoanOfficers.com Authors White Paper on Reputation Marketing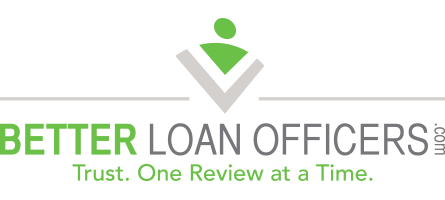 BetterLoanOfficers.com has released a new white paper detailing how Reputation Marketing can overcome the negative stigma the industry earned during the downturn and can effectively counter the devastating impact of the Consumer Financial Protection Bureau's (CFPB) very public, online complaint database. The white paper, "The Critical Importance of Reputation Marketing for Mortgage Loan Officers and Brokers," is available now on the company's Web site.
"If there was ever an industry that needed to fully capitalize on the promise of Reputation Marketing, it is the mortgage lending industry," said Rene Rodriguez, founder and chief executive officer of BetterLoanOfficers.com. "Understanding how this works is central to the success of every loan officer because in sales, trust is the currency. We cannot have trust without good reputations and this new paper explains how they are built, maintained and used as an effective marketing tool."
The environment in which lenders find themselves competing today is one in which consumer trust takes years to earn and moments to lose. Reputation management, which a number of firms are now offering, isn't enough. Successful business people go beyond just protecting their reputations to actively promoting them. Reputation Marketing has thus evolved from a mashup of reputation management and brand marketing. It has quickly become a competitive mandate and one of the only ways traditional businesses can hope to engage with the new generation of American consumers.
"This white paper is Reputation Marketing 101 and it's a vital first step for any loan officer who wants to significantly increase their loan production," said Brian Karoff, BetterLoanOfficers.com's director of digital. "The tools now exist that will allow both loan officers and the executives who manage them to capitalize on the good reputations they have built in the marketplace. Reading this paper is the first step toward that goal."