Velocify Now Available Via Ellie Mae's Encompass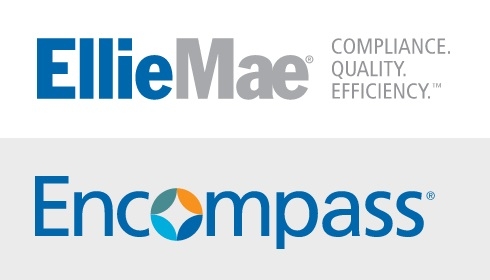 Velocify has announced that its solutions are now available through Ellie Mae's Encompass all-in-one mortgage management solution. The integration allows lenders to order Velocify's solutions directly through Encompass to drive quality and efficiency in the loan origination process. Velocify's sales automation technologies, Velocify LeadManager and Velocify Dial-IQ, enable mortgage companies to close more loans by helping loan officers respond quickly to prospective borrowers and stay focused on the highest priority sales opportunities.
Ellie Mae is a provider of innovative on-demand software solutions and services for the residential mortgage industry. Ellie Mae's Encompass provides one system of record that enables banks, credit unions and mortgage lenders to originate and fund mortgages and improve compliance, loan quality and efficiency.
"I am delighted that Ellie Mae and Velocify strengthened ties with a more robust system integration," said Neal Johnson, director of lead systems and analytics at Guaranteed Rate Inc. "The Velocify enhancements underpinning the partnership will drive industry best practices between the two critical systems, which will enhance our ability to better serve and put the customer experience first with life's biggest purchase."
"Like Velocify, Ellie Mae has a long history of leadership in the mortgage industry," said Velocify President and CEO Nick Hedges. "By working more closely together, we can help our mutual clients sell loans more efficiently and profitably."