Carrington Mortgage Services Promotes Tom Shaw to SVP of Marketing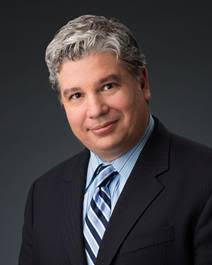 Carrington Mortgage Services LLC has announced the promotion of Tom Shaw to senior vice president of marketing. Shaw will lead Carrington's mortgage lending operation in all aspects of branding programs and deployment of marketing objectives to increase return on investment in the mortgage sector. 
Joining Carrington in 2011 as VP of marketing, Shaw has transformed the company's lending landscape to broaden the brand's reach and optimize the effectiveness of marketing programs through increased awareness and consistently high customer conversion rates.  During his tenure with Carrington, Shaw has helped accomplish multiple milestones, including 10,000 borrowers served through the company's "Serving the Underserved" initiative as of early August 2015. Additionally under Shaw's direction, the company has solidified the adoption of products like The Carrington Loan, a simplified home loan process with no closing costs or upfront financing fees, and MyLoanDetail, an inventive tool to enhance borrower education through online review of individual loan information.
Through innovative marketing strategies cultivated from over a decade of experience, Shaw has successfully shaped strong online initiatives, company positioning, key sales support and direct-marketing campaigns that have driven operational growth and leveraged key markets to enhance opportunities across business areas. Earlier in his career, he gained expertise through various advertising agencies, ShopZilla.com, MyUtility.com then in the credit and lending vertical with CreditReport.com, Option One Mortgage/H&R Block, and New Century Companies.
"Tom's vast experience in both retail, wholesale and centralized lending platforms has been instrumental to the incredible growth we've achieved over the past few years, including the development of a multi-location marketing team on both the east and west coasts, and soon to be central," said Ray Brousseau, EVP of Carrington Mortgage Services' Mortgage Lending Division. "With a strong intuition for reaching customers and delivering the industry-leading products and services they desire in an innovative way, Tom's efforts have ushered in a new phase of expansion for our company. I'm thrilled to congratulate Tom on this much deserved promotion and look forward to escalating his capabilities to deliver our brand to a broader market."