John Boehner's Housing Legacy Was Mostly Hands-Off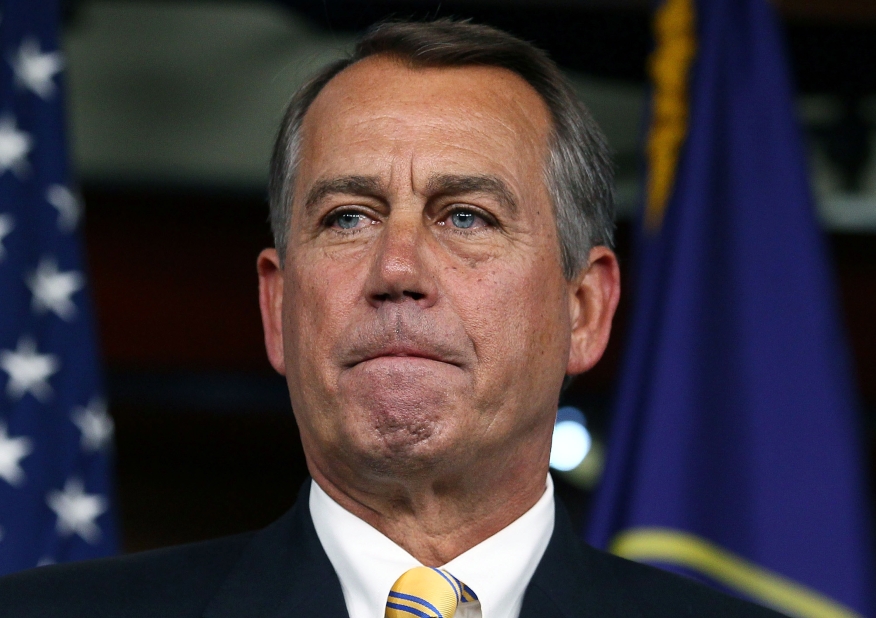 Today's surprise announcement that Rep. John Boehner will resign as Speaker of the House of the Representatives and give up his congressional seat has created a new void in the Capitol Hill power structure. But within the Washington world of federal housing policy, Boehner's departure will barely be noticed, if only because of his participation in the subject was primarily as a hands-off commentator than a hands-on thought leader.
In his Republican leadership role, both as Minority Leader and then as Speaker, Boehner never took a proactive role in formulating housing policy. In April 2008, when the Democrats controlled Congress, he joined a number of Republicans in co-sponsoring the Homeownership Protection and Housing Market Stabilization Act, a bill introduced by three GOP House members—Spencer Bachus, Shelley Moore Capito and Judy Biggert—designed to stimulate the stagnant housing market. Boehner issued a statement praising the effort, but otherwise did little to push for its passage.
In September 2008, as the financial markets were melting, Boehner blamed the Democrats for the turmoil in housing.
"All across America, families are struggling with the fallout from the turmoil in the housing and financial markets—another sign that the destructive tax-and-spend economic policies promoted by this Democratic Congress are failing to meet the needs of workers, seniors and small businesses," Boehner said in a statement.
Boehner played no direct role in shaping a Republican alternative to the Dodd-Frank Act, but he used his position as House Minority Leader to introduce the "Responsible Homeowners Act," created by a coalition of House Republicans calling themselves the "Economic Recovery Solutions Group." In a March 2009 op-ed column published in The Hill, Boehner stressed that the legislation would pinpoint the problematic areas within housing while addressing the players responsible for the 2008 crash.
"Helping distressed homeowners should not come at the expense of the 90 percent of homeowners who are paying their mortgages on time," Boehner wrote. "Government policies should not reward irresponsible behavior. Instead, Republicans propose to beef up the FBI, Department of Justice, FHA, and other government agencies to investigate and prosecute mortgage fraud."
The proposed bill, which also offered a $5,000 refinancing tax credit and a "safe harbor" from investor lawsuits for mortgage servicers, never gained traction in the Democrat-controlled House.
After becoming Speaker in January 2011, Boehner offered no visible leadership on housing policy issues and only rarely addressed the subject—except to volley criticism at his political foes. His most pronounced comments on the subject came in a press conference in February 2012, when Boehner called out Obama Administration's housing policies as little more than a skein of failures.
"None of these programs have worked and I don't know why anyone would think that this next idea's going to work and all they've done is delay the clearing of the market," Boehner said. "As soon as the market clears and we understand where the prices really are—[that] will be the most important thing we can do in order to improve home values around the country."
Boehner blamed Fannie Mae and Freddie Mac for being the culprits that "triggered the whole meltdown" in a May 2011 speech. But following a speech delivered before the American Enterprise Institute in September 2014, Boehner fielded a question from an audience member on the subject of the government-sponsored enterprises (GSEs), but appeared to offer little enthusiasm on the topic.
"I don't know what's going to happen to Fannie and Freddie, but I don't think it's going to have any sizable impact on what happens in the housing market," Boehner said.