A Future Full of Housing Bubbles?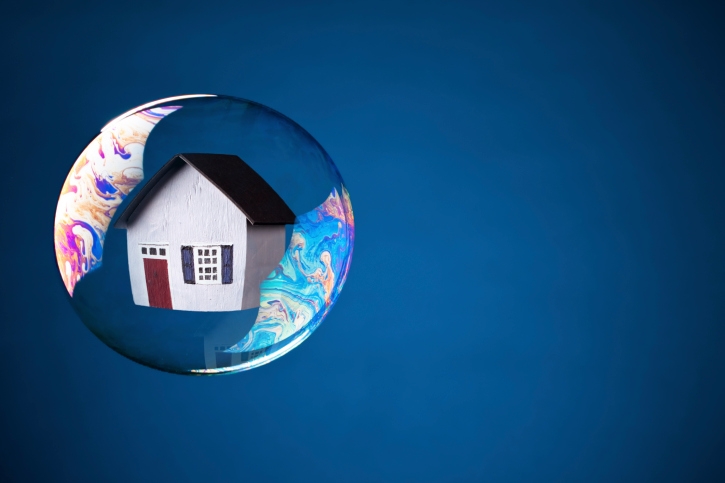 Housing bubble conditions are percolating in the Bay Area and could easily impact the national housing scene within the next few years, according to the latest Zillow Home Price Expectations Survey.
The latest edition of this quarterly survey, which is conducted by Pulsenomics LLC and sponsored by Zillow, polled 100 housing industry experts, and two-thirds of those queried responded with forecasts on bubble conditions in major housing markets.
The survey found that nearly one-quarter of respondents believed that San Francisco was now in a housing bubble; New York, Houston, Los Angeles, Seattle and San Diego were also pegged as housing bubble markets. Looking ahead in the next three to five years, the respondents predicted that Boston and Miami posed the greatest bubble risk; Los Angeles, San Francisco and Phoenix were also pegged for near-future bubble conditions.
"The long-term outlook for U.S. home values has diminished to a three-year low, and a clear-cut consensus among the experts remains elusive, even at the national level," said Pulsenomics Founder Terry Loebs. "Based on the projections of the most optimistic forecasters, home values nationally will increase 4.7 percent next year and surpass their May 2007 peak levels in April 2017. In contrast, the data collected from the panel's most pessimistic respondents expect only 2.3 percent appreciation for next year, and even more subdued appreciation thereafter – a path that would delay the market's eclipse of the bubble peak until September 2019. The divergence of expert views regarding the existence of regional price bubbles and the path of future home values is a reminder that the U.S. housing sector has yet to fully heal more than eight years after the epic bust, and that significant risks have re-emerged within certain large metropolitan area housing markets."