Kevin Peranio Joins the Senior Executive Leadership Team at PRMG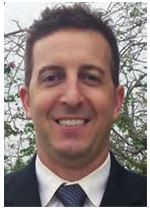 Kevin Peranio has been added to the senior executive leadership team at Paramount Residential Mortgage Group Inc. (PRMG). A four-time President Cabinet Member, Peranio was recently recognized as one of the "Top 40 Most Influential Mortgage Executives Under 40" by National Mortgage Professional Magazine.
Independent of his new role, part of Peranio's assignment will be to help work with operations teams and all forward-facing departments that enhance and impact the overall customer experience at PRMG. This includes creating robust reporting features to ensure accountability at all layers and levels of the process in order to provide a more user friendly environment.
"Kevin has clearly proven that not only does he have a full working knowledge and hands-on experience to successfully build a number one region and manage a great team of people, but more importantly, he truly impassions our company vision and all that we stand for here at PRMG," said PRMG CEO Paul Rozo. "His work ethic alone speaks volumes and has become legendary. It is for these reasons that I am excited for Kevin becoming an integral part of the senior leadership team."
Prior to joining PRMG, Peranio spent seven years with First Magnus Financial as a regional manager, leading a team of 107 employees to funding $265 million per month making his territory #1 in the nation for First Magnus Financial for nearly three years.
He was also owner and COO of North Star Lending. During his three years with North Star, he was highly instrumental in all facets of operations, managing to get the company approved as a Fannie Mae Seller/Servicer, creating an in-house Servicing Department. He also trained and oversaw Capital Markets and Secondary Marketing with hedging and trading.
"I believe this is a team sport," said Peranio. "It's about hiring the right people that have a mutual respect for one another, are passionate about what they do and share the vision and culture we foster here at PRMG."