Study Links Housing Values to NFL Stadiums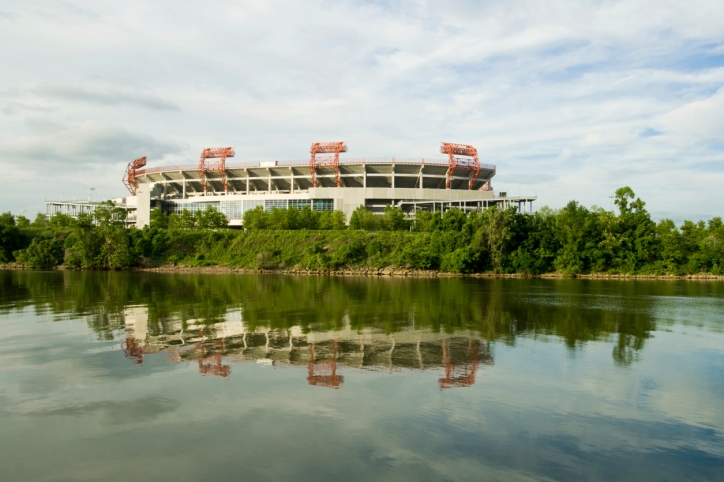 The return of the NFL Rams to Los Angeles has created new conversations on the economic impact of football stadiums on housing markets–specifically, whether the presence of an NFL team helps increase home values.
The answer, according to a new study from Trulia, is neither positive nor negative. Instead, the situation varies from market to market.
"Of the 31 neighborhoods around the nation's pro football stadiums, nearly two thirds have higher housing values, on average, than houses in non-stadium neighborhoods," said David Weidner, managing editor for Trulia's Housing Economics Research Team and author of the new study. "[But] during the last 10 years, five new pro football stadiums have opened and none, so far, has had a noticeable impact in raising home values in its immediate vicinity (a two mile radius). Near Dallas, prices around AT&T stadium have lost value compared to the greater Arlington, Texas, area since that venue opened in 2009. Prices of homes near Lucas Oil Stadium have failed to keep pace with the greater Indianapolis market since the venue opened in August 2008."
Weidner noted there is no set rule on the geographical logistics of stadium placement–New York's Giants and Jets share MetLife Stadium in a sparsely populated section of New Jersey while the Steelers play at Heinz Field in downtown Pittsburgh. However, the presence of some stadiums often contributes to higher housing costs.
"For instance, buyers and renters pay a premium to live near some stadiums including Lincoln Field, home to the Philadelphia Eagles, and First Energy Stadium, home the Cleveland Browns," Weidner continued. "A buyer should expect to pay 44.3 percent more than they would for an average Philly home, or 31.2 percent more for an average Cleveland home. Likewise, rents are 8.9 percent and 12.9 percent higher respectively. Contrast those premiums with home values and rents near CenturyLink Field, where the Seattle Seahawks play and Heinz Field where the Pittsburgh Steelers play. Homes are 14.7 percent less and rents 8.7 percent lower within a couple miles of the Seattle stadium, home values 18.0 percent less and rents 5.9 percent less near Heinz Field than comparable homes in those cities."
As for the Rams' soon-to-be ex-home, Weidner offered his condolences.
"The neighborhood surrounding the former Rams' home, the Edward Jones Dome, potentially has a lot to lose: homes within two miles of the dome are worth 16.7 percent more than homes in the St. Louis area on average," he said.