PRMG Announces the Nationwide Expansion of Its Retail Division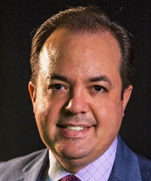 Paramount Residential Mortgage Group Inc. (PRMG) recently announced the hiring of eight new regional managers to handle the recent expansion of their Retail Division in the Pacific Northwest, Northwest, Northern Mountain, Northeast, and Central Region; and throughout the states of Florida, California and Nevada.    
David Haynes (pictured right) joins PRMG as retail regional manager for the Northern California Territory. David is a 19-year veteran of the mortgage industry, and brings an outstanding track record which includes originating $1 billion-plus in production throughout his career. David is a graduate of the CMBA (California Mortgage Bankers Association) Futures Leaders program 2008 and sat on the CMBA Legislative Committee for the influential 2008-2009 legislative season, as well as 2012. David has served many crucial roles within previous companies, as a loan originator, branch manager, outside sales manager, corporate officer, and both a national and regional recruiter. In his new position, David will report to Chris Sorensen, senior vice president and director of National Retail Production, and will act as an advocate and facilitator for his branch managers to grow their branch offices throughout Northern California by means of recruiting and increased volume.
"I am very proud to join the team at Paramount Residential Mortgage Group Inc.," said Haynes. "It is truly an organization 'Built by Originators for Originators.' I look forward to a long and rewarding career with the company and am very excited to contribute to our growth in the Northern California market for many years to come."
---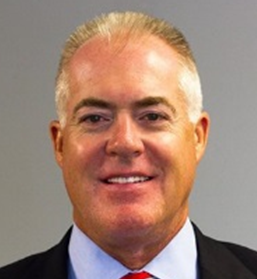 Ed Roberts (pictured left) has been promoted to the role of retail regional manager for the Central States Territory. A 20-year veteran of the mortgage industry, Ed has experience in all areas and phases of the home loan process and mortgage finance arena. He began his career as a loan officer and surely knows the needs of the loan originator, thus providing mortgage sales success for new employees in the Central States. Ed owned his own mortgage brokerage company prior to making the transition to the retail side of the business back in 2009. In his new position as a PRMG regional manager, Ed will be focused on sharing his wealth of experience and knowledge to help PRMG not only build, but support its commitment to growing a retail sales team and presence throughout the central states and parts of Texas.
"Every day, I am more pleased and impressed with our corporate owners, leadership and operations staff for their support of our field, needs and activities," said Roberts. "This is truly a company that exudes a family first environment and cares about our personal well-being and success."
---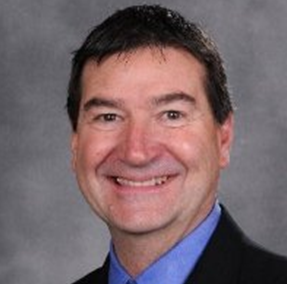 John Seib (pictured right) has been promoted to the position of retail regional manager of the Pacific Northwest Territory. John has been with PRMG for almost two years and has quickly advanced from a branch manager to a regional manager. During his time at PRMG, John opened a branch in Lake Oswego, Ore. and has been able to expand the market to Bend, Ore. and Bothell, Wash. as well.
---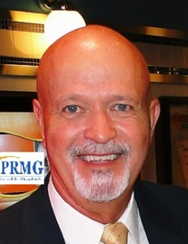 PRMG has also announced the promotion of Mike Mitchem (pictured left) to retail regional manager of Florida. Mike is a 14-year veteran of the mortgage industry along with an outstanding track record, which includes such positions as EVP for All-Florida Mortgage Centers, owner of Island Point Mortgage, area sales manager at ResMac, regional sales manager at Hamilton Funding Group, and sales manager with PRMG. Mike is currently president of the Florida Association of Mortgage Professionals (FAMP) Central Chapter. In his new position as a PRMG regional manager, Mike will be tasked with daily responsibilities such as seeking talented branch managers and loan originators in Florida and recruiting them to the firm.
---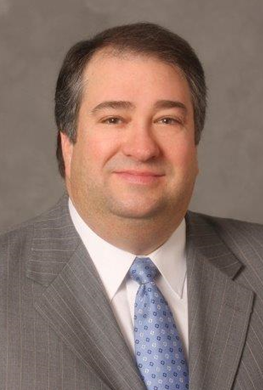 PRMG has added 30-year mortgage industry vet Brian Mader (pictured right) as retail regional manager of the Northeast Territory. Brian started as a loan originator before being promoted to a branch manager. Over time, it was there that he eventually founded his own mortgage company for 13 successful years where he had the opportunity to work with large local lenders, local mortgage brokers and also large national banks, including JP Morgan Chase and Bank of America. In his new position as a PRMG regional manager of the Northeast Region, Mader will be focusing on providing continual guidance and support to existing branches residing within his region.
"The experience of owning my own company has been extremely rewarding and clearly gives me a unique perspective as I view my new position with PRMG through the eyes of an owner" said Mader. "I am very proud to be working for a company that values hard work and dedication and treats us all as family."
---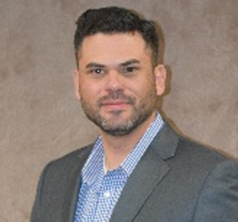 PRMG has also announced the addition of Byron Enriquez (pictured left) as retail regional manager for the Southern California Territory. An 18-year veteran of the mortgage and finance industry, Byron's diverse banking and finance expertise along with his tenacious commitment to driving sales, profit, and market share growth will make him an excellent ambassador for developing the Southern California Territory. Over the years, Byron has had many pivotal roles with previous companies as a president of sales and operations at The World Group LLC, sales manager–associate broker at Quantum Realtors Inc., AVP and market manager at PNC Mortgage, and regional manager/retail mortgage sales at Kinecta Federal Credit Union.
---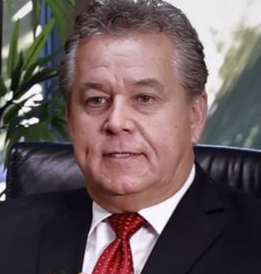 PRMG has promoted Frank Castanos (pictured right) to the position of regional manager of Southern California and Las Vegas. Starting his PRMG career back in 2005, Frank has had the opportunity to work as branch manager at several retail locations, including Hesperia, Ontario and Victorville, Calif. most recently. He has been recognized as a Chairman's Cabinet member five times and has been awarded as a member of the President's Cabinet numerous times. As a new regional manager, Frank will be responsible for increasing PRMG's presence, communicate the PRMG culture with incoming recruits, all the while working with the branch managers in the fulfilling of collective goals in recruitment and production.
"We are very excited about the transition of Frank Castanos to his new role as regional manager," said PRMG CEO Paul Rozo. "Frank has been a part of the PRMG family for quite some time and not only has he demonstrated his loyalty for the company, he continues to be an integral part in helping us develop and support our retail efforts here in Southern California and now in Las Vegas. Therefore, we are confident that along with our implementation of change for 2016 and in alignment with our company vision, he will be successful in leveraging his experience as we continue to further our mission toward expanding our presence."
---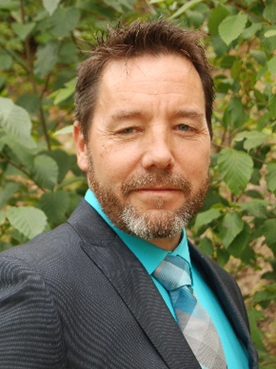 Buddy White (pictured left) has been named retail regional manager for the Northwest and Northern Mountain states. In his new position, Buddy will be leveraging his talents toward recruiting and overseeing retail branches, including developing new areas within and outside his region, as well as providing support to branch managers and loan officers who are looking to making a long-term commitment with PRMG.
"I' am very excited to be a part of a company that was voted number one of the 50 best companies to work for in America," said White. "PRMG is Built by Originators for Originators. The harmony that exist between sales and operations is truly amazing! It's centered on family values, cutting edge technology and industry-leading customer experience—and all with a balanced importance placed on pricing, product, competitive compensation, outstanding fulfillment and superior marketing."