Just Where is the Housing Market Heading?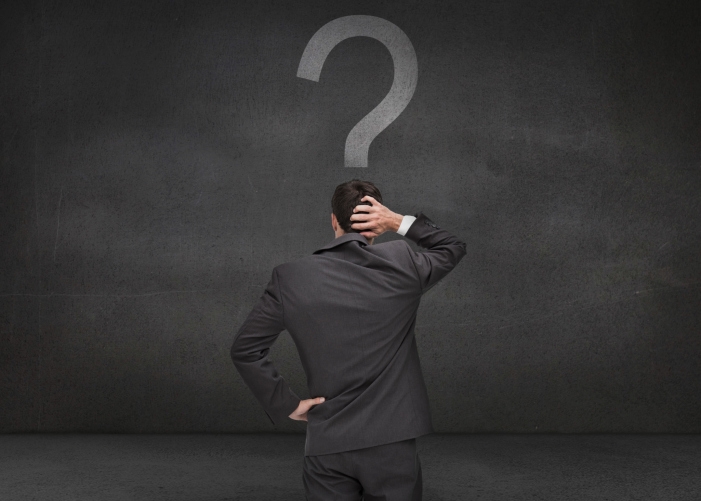 Many problems are blocking any significant progress.
If the latest industry developments offer any indication, the housing market is moving in a series of fits and starts, where every forward-reaching development is mirrored with troubling news. And while industry optimism remains solid, it is becoming increasingly obvious that too many problems are blocking any significant progress.
For starters, average fixed mortgage rates remain near a three-year low. Freddie Mac's latest Primary Mortgage Market Survey (PMMS) reported that the 30-year fixed-rate mortgage (FRM) averaged 3.56 percent for the week ending June 23, up very slightly from last week when it averaged 3.54 percent. A year ago at this time, however, the 30-year FRM averaged 4.02 percent.
Furthermore, the 15-year FRM this week averaged 2.83 percent, also up very slightly from last week when it averaged 2.81 percent but far below the 3.21 percent average from a year ago at this time. And the five-year Treasury-indexed hybrid adjustable-rate mortgage (ARM) averaged 2.74 percent this week, unchanged from last week but a downward distance from a year ago when it averaged 2.98.
Sean Becketti, chief economist at Freddie Mac, tried to put a positive spin on the latest data.
"Mortgage rates have been slow to adjust to the 10-year Treasury yield, which has increased 12 basis points since last week," he said. "This week's survey shows the 30-year fixed rate inching up to 3.56 percent, only two basis points above last week's average. The low rates continue to be good news for the housing market, as existing home sales rose 1.8 percent to a 5.53 million seasonally adjusted annual rate in the month of May—the highest level since February 2007."
Also emphasizing the positive aspects of the housing scene was Jonathan Smoke, chief economist at Realtor.com, who is predicting a summer to remember for the industry.
"The residential real estate market is showing no signs of slowing down as the summer begins," Smoke said. "Pent-up demand and the lowest mortgage rates we've seen in three years are continuing to move inventory at the fastest pace we've seen so far this recovery. Prices continue to rise at an above average rate, but the lower mortgage rates are offsetting much of the effect of higher prices."
But Smoke admitted that there is a major pothole in the road.
"While we are seeing a substantial amount of new listings come onto the market, it's not enough to satisfy demand as we continue to repeat the pattern of the last 22 months of having fewer homes for sale than we had the prior year," Smoke said, adding that while an estimated 525,000 new listings are expected to come into the market by the end of June, this will fail to satisfy an existing demand that is being exacerbated by record high and rising prices.
Smoke made his observation as Realtor.com released its June list of the nation's hottest markets. But once again, the top 20 portion of the list betrayed a lopsided favor of California, which had 11 markets in that upper section including Vallejo and San Francisco repeating their number one and two spots from last month's listing. The only other state with multiple markets in the top 20 section was Michigan, with Detroit, Ann Arbor and Grand Rapids showing vibrant sales activity.
Still, there is good news for mortgage professionals: CoreLogic is reporting that cash sales accounted for 33 percent of total home sales in March, down 2.8 percent from February and down 2.4 percent year-over-year. During the first quarter of this year, the cash sales share averaged 34.7 percent, the lowest start to any year since 2008.
Real estate-owned sales had the largest cash sales share in March at 57.2 percent, followed by resales at 32.9 percent, short sales at 30.6 percent and newly constructed homes at 14.4 percent. Alabama had the largest cash sales share of any state at 49.8 percent, followed by New York (47.5 percent), Florida (45.9 percent), Michigan (41.8 percent) and Indiana (41 percent). Among the major metro areas, Philadelphia had the highest cash sales share at 55.7 percent, followed by four Florida markets: West Palm Beach-Boca Raton-Delray Beach (54.4 percent), Cape Coral-Fort Myers (52.6 percent), North Port-Sarasota-Bradenton. (51.6 percent) and Miami-Miami Beach-Kendall, Fla. (51.4 percent).
But mortgage professionals—along with other real estate professionals and some prominent consumer advocacy groups—have expressed alarm that consumers are being double charged loan-level price adjustments (LLPAs) being charged by the government-sponsored enterprises. In a letter to Federal Housing Finance Agency Director Melvin Watt, a coalition of more than two dozen industry and consumer groups—including the Mortgage Bankers Association, Center for Responsible Lending, American Bankers Association, NAACP and National Association of Home Builders—called for the reduction or elimination of LLPAs charged by the GSEs, arguing that this risk is already being assumed by existing guaranty fees (g-fees).
"The framework used to set g-fees and LLPAs should be transparent," the letter said. "The combination of g-fees that have more than doubled since 2011 and the market impact of LLPAs have effectively resulted in many qualified borrowers being priced away from the conforming loan market, undermining the Enterprises' public mission. The credit pricing framework should not be based on maximizing income to the GSEs, or funding non-housing related government expenditures. Rather, it should provide access to credit for a broad range of borrowers, and promote a 'liquid and efficient national housing market,' while maintaining the safety and solvency of the GSEs."
The letter noted that the quality of mortgage credit has improved substantially since 2008, which has reduced GSE risk exposure. And the groups noted that a continuation of this policy impacts the most financially vulnerable consumers.
"No borrower should face arbitrarily high prices for mortgage credit, especially when the burden is felt particularly hard by low- and moderate-income and first-time homebuyers," the letter added.
Watt did not publicly respond to the letter. But across Washington, the U.S. Department of Housing and Urban Development (HUD) sought to address the needs of low- and moderate-income household by awarding more than $42 million in housing counseling grants to 31 national and regional organizations, five multi-state organizations, 17 state housing finance agencies and 181 local housing counseling agencies. HUD also awarded $2 million to four national organizations to train housing counselors.
"Housing counselors provide potential homeowners with the tools they need to ensure they're ready and responsible," said HUD Secretary Julián Castro. "Their efforts give countless families a real shot at the American Dream of homeownership."
But an angry note was sounded by the National Community Reinvestment Coalition (NCRC), which faulted the Obama Administration with not doing enough to address the issue of affordable housing.
"It is commendable that the Obama Administration is voicing support for access to credit and homeownership opportunities, and their support for housing counseling and fair housing is outstanding," said NCRC President and CEO John Taylor. "However, their plan to eliminate Fannie Mae and Freddie Mac is likely to prove extraordinarily harmful to homeownership opportunities for working people across the country. As HUD is calling on us to 'Dare to Own the Dream,' the Administration's actions in the area of housing finance reform could very well deny that dream to working people, not just today, but for future generations. Fannie Mae and Freddie Mac and their affordable housing goals have helped millions to become responsible homeowners. The elimination of Fannie and Freddie and the goals is contrary to the principles that HUD and President Obama have voiced for National Homeownership Month."