Home Equity Levels Rise, But Regional Concerns Linger
The first quarter of this year saw a marked improvement in home equity levels, according to new data from Black Knight Financial Services (BKFS), with the quantity of available equity increasing during the quarter by $260 billion and 38 million borrowers now enjoying at least 20 percent equity in their homes, at an average of $116,000 per borrower. Furthermore, 425,000 borrowers emerged from being underwater on mortgages during the first three months of this year.
However, 2.8 million borrowers remained in negative equity—and while that is down 13 percent from last year, it is still nearly five times as many as in 2004. Furthermore, BKFS determined that non-current mortgage rates in the first quarter were 38 percent higher for borrowers that were also burdened with student loans.
"As we approach the 10-year anniversary of the pre-crisis peak in U.S. housing prices, we're just under three percent off that June 2006 peak nationally, and 23 states have already passed their 2006 peaks," said Black Knight Data & Analytics Executive Vice President Ben Graboske. "The result is that equity levels are rising nationwide for the most part ... [However], just $20 billion in equity was tapped via cash-out refinances in the first quarter of 2016—roughly one-half of one percent of total available equity. Even so, cash-outs still accounted for some 42 percent of all refinance activity in the first quarter."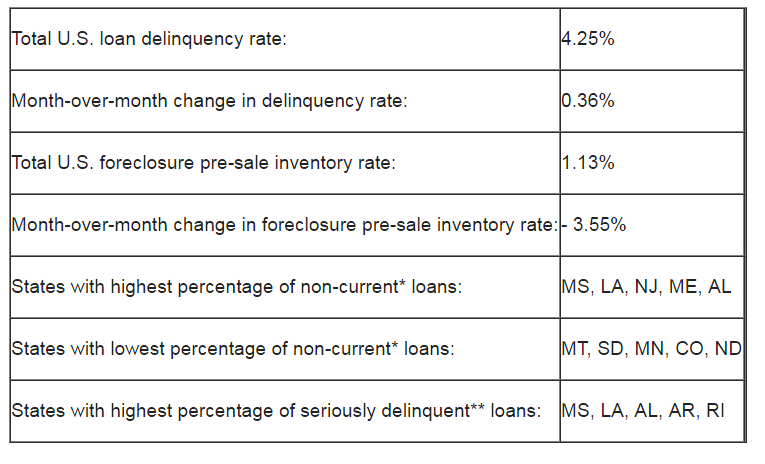 Separately, Clear Capital tracked regional housing market growth and determined a small but steady quarter-over-quarter growth in the West (1.3 percent), South (0.8 percent) and Midwest (0.3 percent). But the Northeast experienced an average of zero price growth over the last quarter, despite positive quarterly activity in New York City (up 0.5 percent) and Hartford, Conn. (up 0.7 percent). Looking ahead, Clear Capital is warning of negative growth in the Northeast and the West during the next six months, while the South and Midwest are being forecast to enjoy 0.5 percent growth.
"Overall, our forecasting models are predicting the second half of 2016 to be much slower than its start, with all regions forecasted to see very little price change by the end of the year," said Alex Villacorta, vice president of research and analytics at Clear Capital. "The Federal Reserve won't be raising interest rates this summer, and while this will help keep the cost of mortgage lending to a minimum, at least in the short term, there are other key global factors that could spell uncertainty for the American housing industry through the end of the year."