Step Inside Ginnie Mae: The Ginnie Mae Difference
Ginnie Mae is a self-sustaining government corporation that provides access to mortgage credit for millions of families. Our common security leads to increased competition among lenders in the Ginnie Mae program. Ultimately, borrowers from students to seniors get the lowest possible rates.
Like the Federal Deposit Insurance Corporation (FDIC), Ginnie Mae monitors the safety and soundness of every lender authorized to issue a Ginnie Mae mortgage-backed security (MBS). This is how we safeguard our government backing and the "30-year mortgage." We return money to the government every year, helping to reduce the deficit. And, unlike the government-sponsored enterprises (GSEs)—Fannie Mae and Freddie Mac—we've never needed a bailout.
The Ginnie Mae difference has been critical to supporting the housing recovery. From the 10 million loans in our MBS to the $21.5 billion, we've returned to the United States Treasury, Ginnie Mae will continue to play a key role supporting the U.S. housing industry.

---
---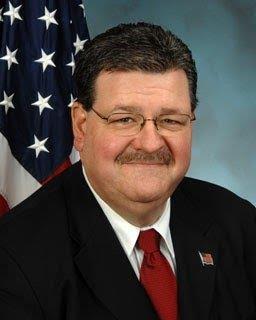 Ted W. Tozer is was sworn in as president of Ginnie Mae on Feb. 24, 2010, bringing with him more than 30 years of experience in the mortgage, banking and securities industries. As president of Ginnie Mae, Tozer actively manages Ginnie Mae's $1.5 trillion portfolio of mortgage-backed securities (MBS) and more than $460 billion in annual issuance.
---
---
This article originally appeared in the May 2016 print edition of National Mortgage Professional Magazine.