NAMB Perspective: August 2016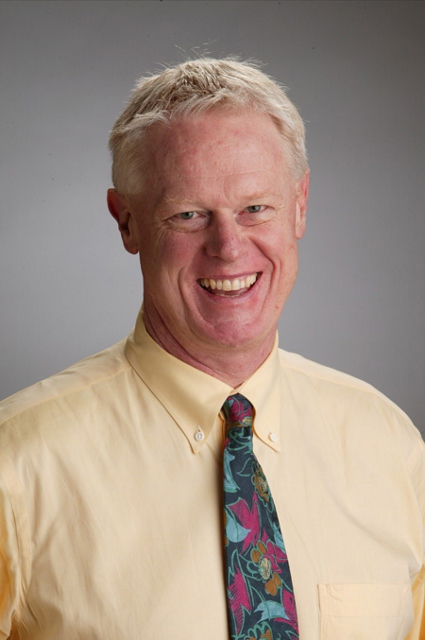 NAMB President's Message: August 2016
This will be the message many of you will be reading at NAMB National in Las Vegas. Our annual convention is the beginning of the new year and a time for reflection on the past. This last year has seen NAMB grow strongly and partially regain lost ground from the dark years. Membership, financials and the mortgage industry overall have all increased. The mortgage profession is doing so well that we can return our annual dues to the old rate which was reduced to enable our members to stay during the times of reduced revenues.
Our Government Affairs Committee has the tools to keep our members informed and to get our message to our legislators. The Education Committee is researching new classes to keep our members up-to-date on the latest regulations, sales techniques and new technologies. Membership is reaching out to show the true value of NAMB membership, as well as helping those states whose associations fell by the wayside. The Communication Committee is working on a five-minute short that will run on PBS regarding the benefits of working with an NAMB member who is certified and sporting the Lending Integrity Seal of Approval.
Our Wholesale Summits have been a true success in working with our lending partners to better grow the third-party origination channel, as well as get the entire industry to work better for all participants.
Attendance at our conventions have increased so much that we need to find larger venues to accommodate these growing numbers. By the time you read this, we should have a new site for NAMB National in 2017.
In partnership with our industry partners, we will be rolling out a "Kickstart Program" to help bank loan originators open up small business broker offices.
NAMB has accomplished a great deal, but we have much to do in the coming year. If you have any requests or want to help out, contact incoming president Fred Kreger (Fred.Kreger@APMortgage.com) or me (RAndrews@LendingArizona.net) and we will be happy to point you in the right direction. Committees need workers, conventions need attendees and our Political Action Committee (PAC) and Legislative Action Fund (LAF) need contributions. If you don't have time to volunteer, please donate and we will put your funds to good use to further our members' interests in Washington, D.C., as well as locally. NAMB has come a long way due to the efforts of its members and volunteers, and as always, our strength remains in our members. Keep NAMB growing strong.
Sincerely,
Rocke Andrews, CMC, CRMS, President
NAMB—The Association of Mortgage Professionals
RAndrews@LendingArizona.net ♦ JOINNAMB.com
---
---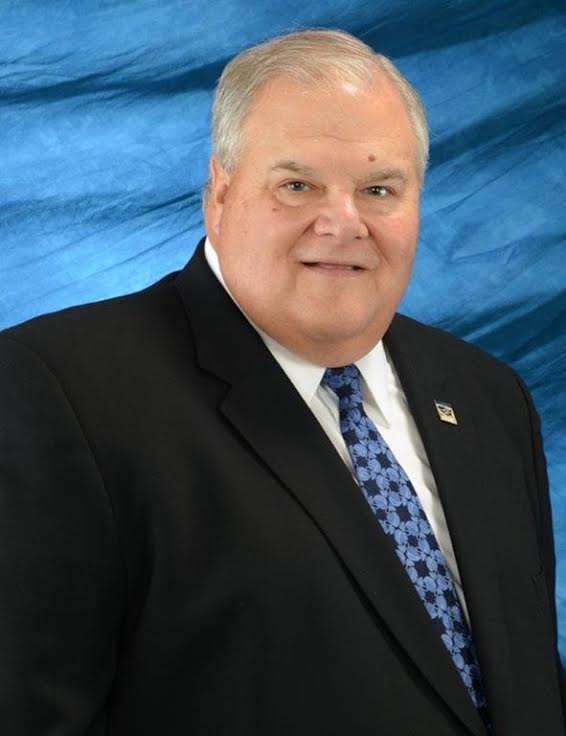 The CEO Perspective
A Message From NAMB CEO Donald J. Frommeyer
As you are receiving this issue prior to our 2016 NAMB National conference, I just want to say that I cannot wait to see you all in Las Vegas. I can remember back in 2010 and 2011 when we had 200-plus attendees at our annual conventions. I can also remember having 4,000 to 5,000 attendees in Las Vegas every year for NAMB WEST. We really have come a long way these past few years to the point that we should have about 3,000 attendees on hand for NAMB National 2016.
NAMB's Membership Committee is also going the extra step this year that all members who come to NAMB National will get a memento for being there, courtesy of the Membership Committee. You will have to get there and attend, but it is really neat and it is a NAMB member-only item.
There will also be an NAMB double booth in Vegas and you need to visit it. Again, the Membership Committee and the Legislative Action Committees are running another raffle. So stop by and if you are not a member, now is the time to join.
NAMB has grown by leaps and bounds over the past six years. I can remember back in 2007 when we had a membership contest and NAMB had more than 25,000 members. Now, we have 5,000 members. The ironic thing about this is that even though 5,000 people continue to be members of the association, NAMB still represents the other 105,000 licensed mortgage originators in the United States. This is due to the excellent leadership that we have had over the past 43 years.
One of the items I am going to work on this year is getting the Past Presidents Committee up and running, and keeping NAMB's past presidents and their historical value coming back to assist with the current board. Currently, we have a few who come back for most of the events and it is always great to see them. My goal would be to have a reception at NAMB East for all of the attendees to mingle with these past presidents who have been so instrumental in the life and times of our association.
The facts have shown that as a member of NAMB, you are more informed, more educated and more knowledgeable about what is going on in the mortgage business arena than those who are non-members. As an NAMB member, you can take part in Webinars developed to make your life easier as a mortgage loan originator. You can get discounted prices on education opportunities, and you receive weekly reports about what is going on with "News From NAMB" and the "Monday Morning Messenger."
So stop by NAMB's double booth at NAMB National and meet some of your new friends at NAMB and join today … you will not regret it!!!
Donald J. Frommeyer, CRMS is chief executive officer for NAMB—The Association of Mortgage Professionals. He may be reached by e-mail at NAMB.CEO@NAMB.org.
---
---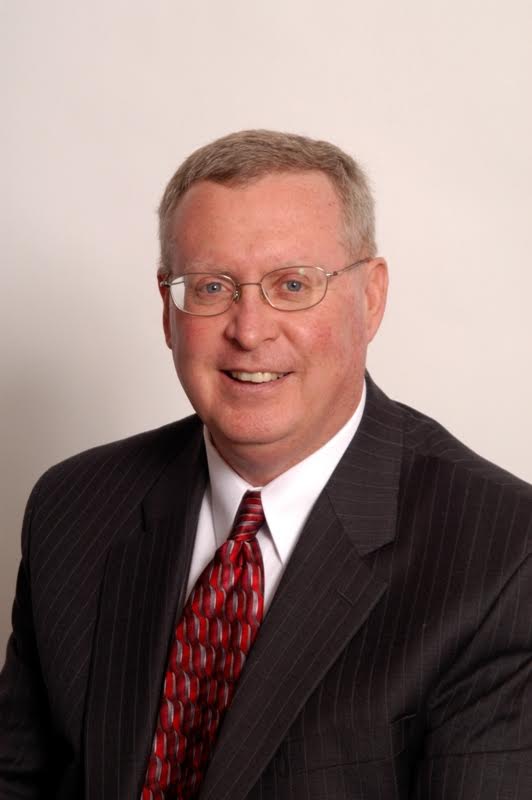 NAMB's Education Corner: Mortgage Professional Certification
By Bob Sweeney, CRMS
During the past several Wholesale Summits sponsored by NAMB, our wholesale partners requested that NAMB take the lead role in promoting and offering education and certification for all mortgage professionals. It became very clear that they wanted NAMB to create a certification for account executives and offer continuing education and pre-licensing classes to all mortgage professionals in states where NAMB state affiliates were not offering classes.
The Education Committee has started the AE Certification process and is currently working with another education provider for content for the 20-hour SAFE and eight-hour CE classes. A suggestion was made to our wholesale partners that we adopt the General Mortgage Associate (GMA) or Certified Residential Mortgage Specialist (CRMS) Certification Exam as the basis for the AE Certification. At the most recent Wholesale Summit in February, we distributed the CRMS Exam Specifications, asking for input from our wholesale partners. The result was to offer our current GMA Certification instead of the CRMS Certification. As a result, the Education Committee is working on accomplishing this by the end of 2016.
Why the certification for account executives and mortgage professionals? Guy Schwartz, CMC, NAMB's Certification Committee Chair, said it best:
"Across the United States, and in a wide range of occupations, certification programs have enabled professionals to distinguish themselves from the competition. As the number of certified individuals has increased, customers and employers have learned to look for credentials when choosing a business partner. By meeting the stringent eligibility standards, passing the rigorous exam, satisfying the recertification requirements, and adhering to the NAMB Code of Ethics, the GMA, CRMS or CMC certification will enable you to prove your skill and promote your business.
"There has never been a better time for mortgage professionals to seek certification for a number of reasons. Our industry is under increased scrutiny and it is important for those of us who are true professionals to conduct business with honesty and integrity, putting the best interests of our clients at the forefront of all we do. This year, NAMB is working to raise awareness of our credentialing programs to NAMB members, other brokers, and our industry partners. There is no doubt—certification will benefit you professionally."
Interested in taking the next step in your career? NAMB will be offering an NAMB Certification class at NAMB National this year. NAMB established the GMA, CRMS, and CMC certifications to provide members with the opportunity to be recognized as leaders in mortgage brokering. This class will help prepare applicants for final testing. It will be held Monday, Sept. 26, from 9:00 a.m. to Noon. If you haven't used a Discount Code already, enter "NAMBCERT" in the Discount Code field on the registration form for NAMB National located at NAMB.org. The instructor for the class will be our current President Rocke Andrews, CMC, CRMS.
We welcome any input from all mortgage professionals. If you would be interested in joining the Education Committee please feel free to contact me. If you are not a member, now is a great time to become a member. Go to your state affiliate Web site or NAMB.org and join as a Professional Member.
Bob Sweeney, CRMS is sales manager/recruiter at CrossCountry Mortgage, is director on the board of directors for NAMB–The Association of Mortgage Professionals and serves as NAMB's Education Committee Chair. He can be reached by phone at (317) 625-3287 or e-mail Bob.Sweeney46@yahoo.com.
---
---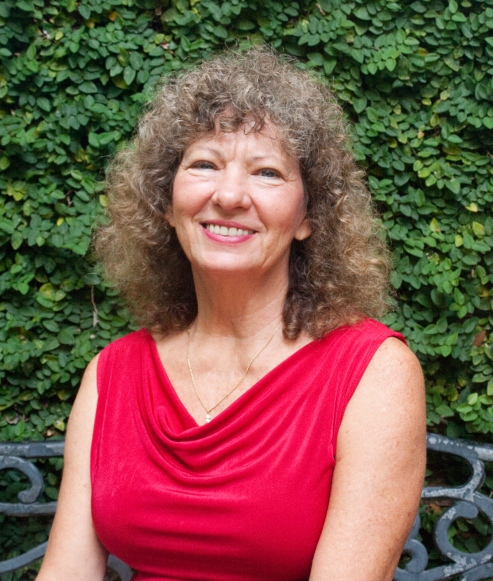 NAMB National in the East in 2017
By Linda McCoy, CRMS
Last year, we had our first ever NAMB East conference at Hilton Head in South Carolina. NAMB was trying to bring a great conference to originators in the Eastern part of the United States because we have been so successful in the West. Many NAMB members thought the conference in the West was just for the West. Both conferences are for all NAMB members.
We were very excited about the opportunity to have two conferences in 2016, but had very little time to plan the event at Hilton Head since it was already October before we got started. We had a great first year, but want to make it better each year.
We sent out surveys to gauge what people liked or disliked and what they thought we could improve upon. The biggest concern was that it was a little difficult to get into Hilton Head, so we have solved that issue.
The next concern was that there was not enough time for the vendors on the floor of the Exhibit Hall to visit with the originators and attendees. They stated they were in direct competition with the classes and speakers. We have worked out a schedule that we hope will make everybody happy for 2017. We should have plenty of time for both education and time to visit with the exhibitors.
Finally, those surveyed wanted more originators to attend our conference. We started planning early this year, and I am happy to tell you that Atlanta, Ga. Will be the site for NAMB East 2017, set for Thursday-Sunday, March 16-19, 2017 at The Omni Atlanta Hotel. We have looked far and wide for that perfect place for our conference and The Omni is an AAA Four Diamond Hotel within the CNN World Headquarters. You will be within walking distance to countless city attractions in Atlanta, from the renowned Georgia Aquarium, to the World of Coca-Cola Museum and Centennial Olympic Park directly across the street. I cannot wait to get there and go up to the Latitudes Bistro Bar and look out over beautiful Olympic Park and Atlanta skyline. There are so many things to do in Atlanta. Did you know that they have an Underground Atlanta just waiting for you? It is called the "City Beneath the Streets," full of shopping and entertainment. They have some of the finest restaurants in the world in Atlanta, and an airport that anybody can easily fly into from any location.
Now, I need originators there, and that is where you come in. I need to know what is going to get you fired up so that you will want to attend. I will have a sign-up sheet at our NAMB booth in Las Vegas at NAMB National, so don't forget to mark your calendars today!
Linda McCoy, CRMS of Mortgage Team 1 Inc. in Mobile, Ala. is a member of the NAMB board of directors. She may be reached by phone at (251) 650-0805 or e-mail Linda@MortgageTeam1.com.
---
---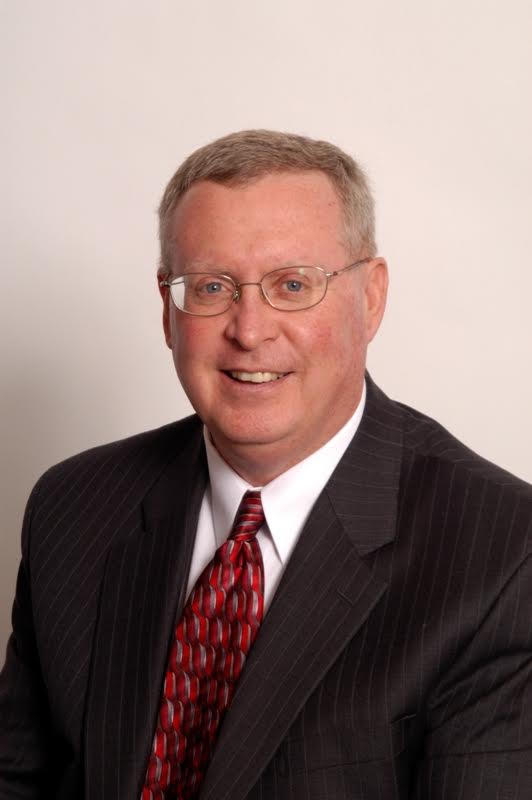 Getting to Know: Bob Sweeney, CRMS
Director, NAMB—The Association of Mortgage Professionals
By Phil Hall
When it comes to mortgage-related business education, Bob Sweeney, CRMS is an indefatigable spirit.
"I have a passion for teaching," said Sweeney, a Carmel, Ind.-based sales manager/recruiter at CrossCountry Mortgage who was elected last October to a three-year term on the board of the directors for NAMB—The Association of Mortgage Professionals. Sweeney is one of only two Certified Residential Mortgage Specialists (CRMS) in the state of Indiana and is also a NMLS Certified Trainer. He is also certified by the Indiana Board of Realtors to offer continuing education credits to the state's real estate professionals.
On his LinkedIn page, Sweeney defines his business philosophy in these terms: "Always have a positive attitude, work hard, stay motivated and set high goals for yourself." National Mortgage Professional Magazine visited with him to learn more about his distinctive role within the mortgage world.
Was the mortgage profession your original career path? And if not, how did you get involved in this industry?
It was not. I have a BS in accounting from Seton Hall University in New Jersey. I owned a couple of companies–primarily in the trucking industry–but those companies closed. As I was networking, a friend of mine invited me to become a branch manager for a mortgage company. I jumped right in without any hesitation.
When did you first get involved with the mortgage industry trade associations?
I became involved with the Indiana Association of Mortgage Brokers back in 1997. I was working in wholesale lending, but during that time, the state association would not allow wholesalers on their board. The Indiana association has since been disbanded, and I became a director on the NAMB board in October of 2015. I am also the chairman of NAMB's Education Committee–this was my first opportunity to be involved with NAMB.
As the chairman of the Education Committee, what are your primary goals?
This year, we are focusing on creating a portal that will provide resources for existing and possible new members. As you are aware, NAMB is an NMLS provider, and through this portal, our members will have access to the 20-hour SAFE Act class and an the eight-hour CE class.
We are never going to attract new members unless we have more to offer. We are aiming to make more resources available through NAMB–we want to become their first choice for mortgage education for mortgage professionals nationwide.
The future of the industry depends on having a next generation of mortgage professionals. Do you see a new wave of Millennials entering the profession?
I do not see that, and that is a major concern of mine, because the average age of originators today is 55-plus.
What do you feel is holding back young people from entering mortgage careers?
A lot of that can be traced to the bad press that the mortgage industry–especially on the broker side–got in 2007 and 2008, when the brokers were blamed for everything. Also, this is a very commission-based industry. If you are bartending or serving tables, there is a good chance that you could be making more money than being in the mortgage business.
Plus, we have very few mentors in this business. We say that we do, but we don't. No one has the time to spend with these young professionals. It is very different now–to get into the mortgage business, you not only need to know the rules and regulations, but you also have to possess social media and marketing skills.
Also, today's new mortgage professionals require a great deal in terms of educational training before they can begin working. Is it appropriate to say that many young people are not comfortable with that level of occupational learning?
Today's regulatory and compliance requirements are overwhelming. I teach 20-hour and eight-hour classes. There are so many crossovers between these classes that it is very, very intimidating. It is hard work, and a lot of people just don't like hard work.
It would be helpful if we could get mortgage education into the institutions of higher learning–whether it is a technical school curriculum, community college or a university curriculum.
Why aren't colleges or tech schools teaching this as part of their curriculum?
Because no one has presented the idea to them. But this is about to change. My goal is to approach some of these institutions this year and get them thinking about offering a mortgage curriculum.

Let's return to NAMB … what has the association been doing to expand educational outreach?
NAMB has been awesome. The association has been running a weekly Webinar series this summer–it began in June. I met with incoming NAMB President Fred Kreger and mortgage industry educational specialist Ginger Bell to get vendors involved in this endeavor. We are working to get our partners more exposure because there are many members that do not attend the NAMB conferences. NAMB has 5,000 members, but not everyone gets exposure to the great partners and vendors that we have–through the Webinars, we have been able to make that connection.
What has the attendance been for this summer school Webinar series?
The most we've had is 40 for a Webinar, and as few as 20. But, also, we are doing this during vacation time. We have eight more Webinars scheduled for the balance of the summer, and we anticipate greater attendance.
What future would you like to see for the mortgage profession?
I would love to see more independent mortgage companies. There used to be 500 brokers in Indiana, but now there are less than 90–and nearly half of them are one-man shops. Unfortunately, regulations and compliance requirements have forced many out of the business, but I see more independent mortgage companies rebounding in the next few years.
How do you see the near-term rate climate?
When I first started in this business, my mortgage was around 14 percent to 15 percent. When I hear people complain that rates may go to four or five percent, it is a non-event for me.
During your years in the mortgage profession, what do you feel have been some of your biggest challenges?
My greatest challenge came after I had been with Union Federal Bank, Wholesale Division for 15 years. I thought that would last forever, but they were acquired by American Home Mortgage, which went bankrupt a year later. Afterward, I went through a number of jobs after August 2007. It was very, very difficult to find the right fit for a while–I had to many jobs on my resume, which did not look great, but there were many other people in the industry that also had that same situation. The outlook is much improved now.
Outside of work, how do you spend your leisure hours?
I have six grandkids, and everyone is involved in sports. My wife and I–we have been married 47 years–never miss any of their games, although sometimes have we split up in order to go to every baseball, basketball, soccer, softball or volleyball game. Thank goodness all of the grandkids live a few miles from us.
Phil Hall is managing editor of National Mortgage Professional Magazine. He may be reached by e-mail at PhilH@NMPMediaCorp.com.
---
---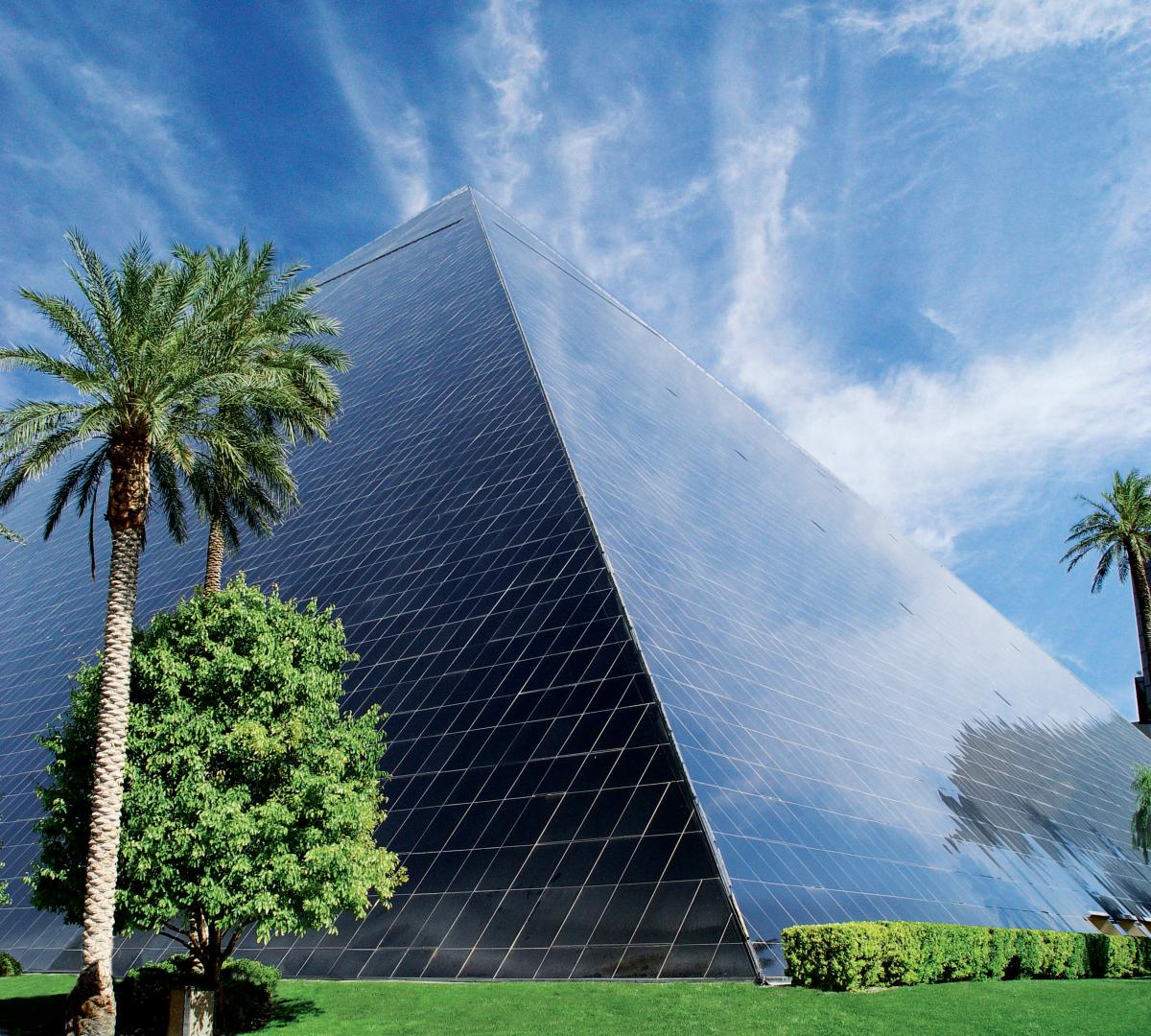 NAMB National 2016
September 24-26, 2016
Luxor Hotel and Casino ♦ Las Vegas
Agenda at a Glance
NAMB National 2016, presented by United Wholesale Mortgage (UWM), delivers hands-on knowledge for all attendees, exceptional sessions with some of the leading regulatory officials in the nation, opportunities to expand your business with our many exhibitors and sponsors, and a wide array of special networking opportunities that add a dash of fun to your experience. Note that the Agenda as it stands now is subject to change.
Friday, September 23
1:00 p.m.-4:00 p.m. ♦ Exhibitor Setup
6:00 p.m.-8:00 p.m. ♦ NAMB Board of Directors Meeting ♦ Directors' Room
Saturday, September 24
9:00 a.m.-Noon ♦ NAMB Delegate Council & NAMB Annual Business Meeting Galleria A
9:00 a.m.-11:00 a.m. ♦ Exhibitor Setup
Noon ♦ Exhibit Hall Opens
1:00 p.m.-1:45 p.m. ♦ Concurrent Sessions
Compliance Track—Sponsored by FBC Mortgage
The New Loan Advisor Suite: A Hands-On Workshop ♦ Egyptian Room
Freddie Mac Loan Advisor Suite launched this summer. Learn how this flexible, integrated, end-to-end technology solution will give you more confidence that you are producing high-quality, low-risk loans. Discover how these intuitive, easy-to-use tools will increase your profit margins and efficiency by lowering your origination costs and reducing your risk of repurchase. Take a walk-through a live demonstration of how the new suite works.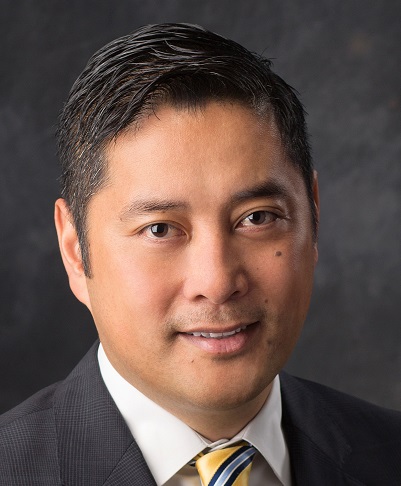 Marketing Track—Sponsored by Lending Home
Economic Trends in the Industry ♦ Nile Room
Presented by Rey Maninang, SVP and National Sales Director, Wholesale at Carrington Mortgage Services
Economic trends, for the most part, have been favorable to the housing industry recently, but what does that mean for mortgage originations? Keeping track of these trends and how they affect the industry as a whole, as well as mortgage brokers in their markets, is critical for success. Learn directly from one of the top wholesale lenders in the Industry about what's happening right now across the country so you can be armed with knowledge about trends that may affect your business.
Innovation Track—Sponsored by Reverse Mortgage Funding
Turn Trash Into Treasure–Producing Profits With Private Lenders ♦ Nile Room C
Presented by Jeffrey Tesch, Managing Director of RCN Capital
Stop throwing money in the trash! With private lending, you have profitable solutions for deals that don't fit traditional guidelines. Jeffrey Tesch, managing director of RCN Capital and a renowned authority on private lending, will show you how to make money from your most commonly overlooked leads. Learn how private lenders can turn your simple referrals into thousands of extra dollars. Find out how to best present yourself and your borrower to a private lender. See real life scenarios of brokers that have transformed commercial loan inquiries into cash with little to no effort. If you want to master the art of private origination, don't miss this session!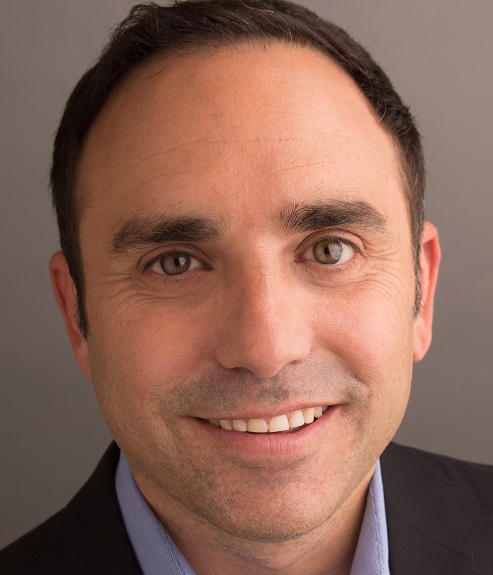 The Evolving Non-QM Market: The Challenges, Opportunities and Growing Role of Non-Bank Lenders ♦ Nile Room A
Presented by Matthew Ostrander, chairman and CEO of Parkside Lending LLC
This session will review the pros and cons of the evolving non-QM market and review some case histories that will offer some perspective on how far we've come and where non-QM is heading. We'll also review the emerging roles of important stakeholders including regulatory bodies, ratings agencies, and non-bank lenders. By the end of this session, attendees will have a good sense of where the non-QM opportunities are and who is best positioned to realize non-QM success.
2:00 p.m.-2:45 p.m. ♦ Concurrent Sessions
Industry Leading Strategies to Increase Your Market Share Today! ♦ Egyptian Room
Presented by Mat Ishbia, President and CEO of United Wholesale Mortgage (UWM)
Join Mat Ishbia, president and chief executive officer of United Wholesale Mortgage (UWM), the top wholesale lender in the nation for this high-energy presentation built around championing your success. Mat will share strategies from top originators nationwide that can be put into action and start accelerating your business immediately. Championing the success of independent mortgage professionals and helping you better serve your clients is his top focus.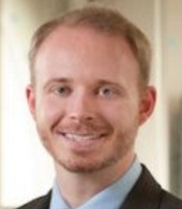 Marketing Track—Sponsored by Lending Home
Rethinking Mortgage Marketing With Technology ♦ Nile Room C
Presented by Josh Stech, Founding Partner and Head of Business Development, Lending Home
Today's post-recessionary mortgage market is begging for technological innovation. Traditional banks don't have the incentive nor flexibility to rise to the challenge. Millennials, the next tidal wave of borrowers, are fed up with the status quo. Nearly half are counting on tech start-ups to overhaul the way banks work and 73 percent would be more excited about a new offering in financial services from Google, Amazon, Apple, PayPal or Square than from their own nationwide bank. They are embracing a financial services overhaul by turning to online marketplace lenders to refinance their credit cards, student and small business loans. The last domino is about the fall: home loans. LendingHome is creating a tech-first mortgage marketplace to offer borrowers, brokers and lenders a transparent, speedy and fair-priced place to do business. Join Josh Stech, LendingHome's founding partner and head of business development, as we take a glimpse into the future of mortgage.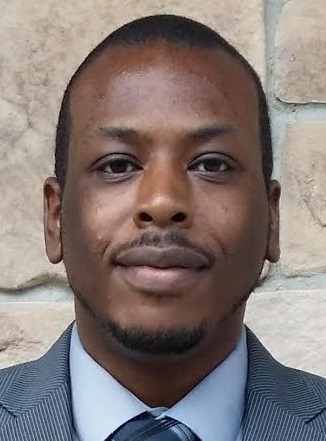 Innovation Track—Sponsored by Reverse Mortgage Funding
Renovation Lending 101 … And Beyond ♦ Nile Room B
Presented by Damon Richardson, Renovation Lending Specialist, REMN
"Yes, I have heard all about renovation lending, but it's not applicable to my market or business." If this has ever gone through your mind, you are missing out on a huge opportunity. During this session, we will discuss why renovation lending is a tremendous tool that will new heights, and how you will be able to incorporate it into your business to: Generate more powerful referrals; strengthen your realtor relationships; cultivate new referral sources; and convert more of your existing opportunities. Damon Richardson, renovation lending specialist at REMN, will cover all of these topics as well as the standard procedural information regarding the FHA 203(k) program, the Fannie Mae HomeStyle program, and the enhancements added to the HomeStyle by HomeReady.
Compliance Track—Sponsored by FBC Mortgage
Don't Overlook Your Most Influential Mortgage Customers ♦ Nile Room A
Presented by Wendy Peel, VP at ReverseVision & Bob Talpas, Account Manager at ReverseVision
If you are not offering home equity retirement solutions, your competition will. That's why now is the time for you to take a closer look at the Home Equity Conversion Mortgage (HECM) products and how they can impact your bottom line. Wendy Peel, VP at ReverseVision and Bob Talpas, account manager at ReverseVision will set you on the path of understanding how you can meet many of your current customers where they are in life, retain them with a new loan and keep them as life-long clients. At this session, you'll learn about: Explosive customer need; perceived reputational risk; HECM 101; and getting started in the reverse mortgage world.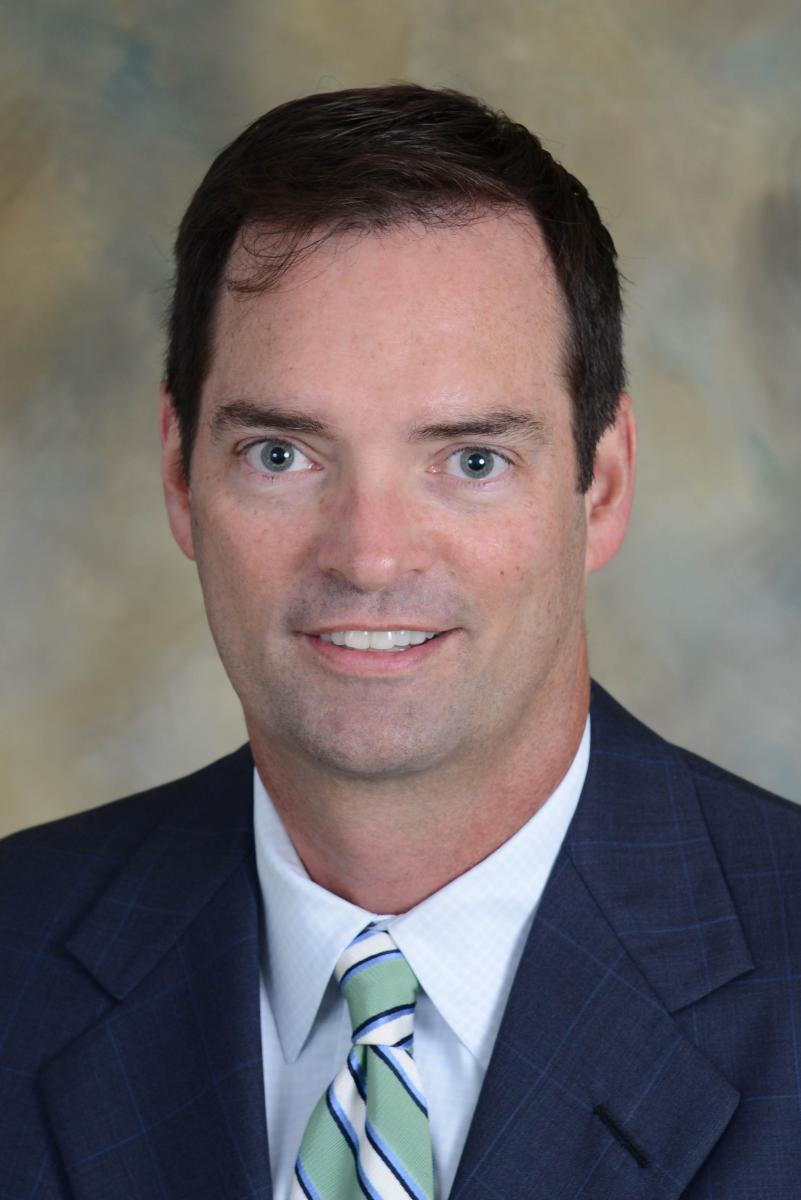 3:00 p.m.-3:45 p.m. ♦ Concurrent Sessions
Innovation Track—Sponsored by Reverse Mortgage Funding
The New Subprime ♦ Nile Room A
Presented by Tom Hutchens, SVP Sales & Marketing, Angel Oak Mortgage Solutions
Tom Hutchens, senior vice president of Sales & Marketing with Angel Oak Mortgage Solutions will discuss the difference between the sub-prime of the crash and the new sub-prime of today. Today's sub-prime loans are responsible and safe, and comply to all legal regulations. The client's ability-to-repay (ATR) is the most important factor in the underwriting decisions made on today's subprime loans. As rates continue to increase, alternative lending will become the industry's new normal.
Marketing Track—Sponsored by Lending Home
Prepare Your Business for the Future by Getting Into Reverse ♦ Nile Room B
Presented by Reverse Mortgage Funding
Accessing home equity has become increasingly important in today's world, where traditional sources of retirement income are not always sufficient, as people continue to live longer and spend more time in retirement. Home Equity Conversion Mortgages (HECMs)—commonly known as reverse mortgages—are quickly becoming a necessary building block for retirement funding. If you're not yet offering reverse mortgages as part of your product mix, you're missing out on an important and rapidly growing market: Customers age 62 and older. Every day, more than 10,000 Baby Boomers turn 65 years of age. Find out how today's redesigned reverse mortgage products can help close more loans with this new generation of retirees—with attractive home purchase loans, mortgage refinancing, and HELOC alternative options designed specifically to meet their needs. You'll learn more about reverse mortgage products, and how turnkey origination platforms make it easy to enter the reverse mortgage business and increase revenue.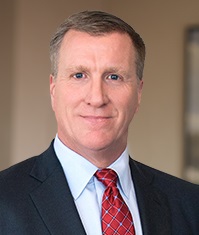 Compliance Track—Sponsored by FBC Mortgage
Examination Survival—Avoiding the Personal Foul ♦ Egyptian Room
Presented by Bob Niemi, Senior Advisor, Baker Hostetler LLP
This session will look at ways to make it through your regulatory exam—including origination, sales management and compliance—focusing on important Do's and Don'ts, as well as management practices to avoid the big fouls. Bob Niemi is a senior advisor with Baker Hostetler LLP, providing lessons from his unparalleled background and experience. Bob joined Baker after serving as the Deputy Superintendent for the Ohio Division of Financial Institution for almost four years. In addition to overseeing the non-depository lenders operating in Ohio, Bob served as NMLS Ombudsman for 2014 and 2015 helping industry users, trade associations and regulatory agencies work toward modern and efficient regulation. Bob has been industry advocate for more than 25 years and recognized mortgage sales leader earning multiple president's club designations.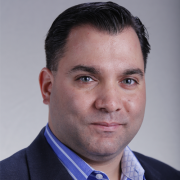 Making the Most of Your Appraisal Management Company ♦ Nile Room C
Presented by Michael Tedesco, President, Appraisal Nation
This program will help you better understand the workings of appraisal management companies and improve your ability to comply with current appraisal regulations. Appraisal issues cannot be solved with a "one size fits all" approach. In fact, appraisal regulations and compliance are much more about safety and soundness than they are about detailed and specific mandates often required by other regulations.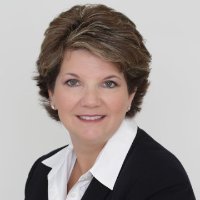 4:15 p.m.-5:00 p.m. ♦ Concurrent Sessions
How Fannie Mae Tech Solutions Can Help You Grow ♦ Egyptian Room
Presented by Christy Moss, Senior Account Manager, Industry Partner Solutions, Fannie Mae
Join Christy Moss, senior account manager for Industry Partner Solutions to hear how Fannie Mae's technology solutions power your entire mortgage business, from underwriting to delivery to servicing. The competitive advantage to grow your business, reduce risk and lower expenses. The session will review several important topics: Enhancements to DU 10.0, including trended credit data and other changes to support today's lending environment; and Fannie Mae's technology solutions and how they bring efficiency to the marketplace.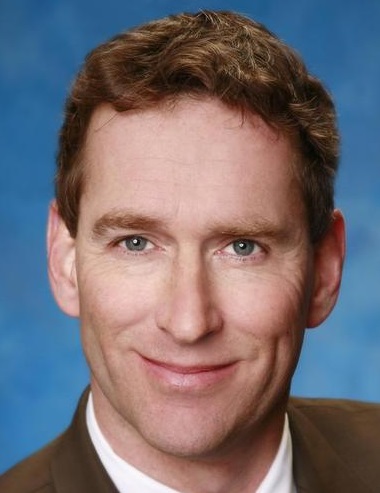 Innovation Track—Sponsored by Reverse Mortgage Funding
Everything You Wanted to Know About Online Mortgage Origination But Were Afraid to Ask ♦ Nile A Room
Presented by Adam Stein, President, LoanTek, a division of Bankrate
This session is a high level primer covering the essential information you need to know if you're looking to originate mortgages online. Participants will learn the various methods of online consumer aggregation, what technologies may be required based upon their approach, anticipated timelines for results, and the methods for measure and improving success rates. A fun and interactive class "Everything You Wanted to Know" is guaranteed to provide insights to help you grow your business online. Instructed by Adam Stein, a 20-year veteran of online mortgage origination and president of LoanTek, a division of Bankrate.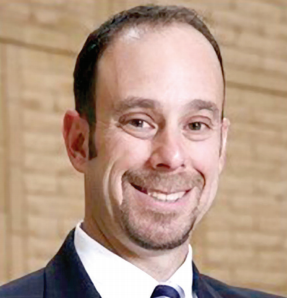 Marketing Track—Sponsored By Lending Home
BYOB–Building Your Origination Busines ♦ Nile B Room
Presented by Steve "That MI Guy" Richman
Join Steve "That MI Guy" Richman for his seminar, BYOB–Building Your Origination Business, presented by Franklin American Mortgage Company, a practical approach to knowing what you need to know and doing what you need to do to succeed in today's market. In this interactive session, you will learn: The differences between being a vendor and a partner and which one works best; transactional and relationship based sales, and when to use which; the number-one most asked question in the country and how to answer it; three news sources everyone needs to know; three things every customer wants from you and four things every customer wants from your company; nine super cool apps for Realtors and loan officers; and much more!
Compliance Track—Sponsored by FBC Mortgage
Navigating Upcoming HMDA Reporting Requirements and 1003 (URLA) Changes ♦ Nile C Room
Presented by FBC Mortgage
Join us for an informative session on changes required for the 2015 HMDA Rule implementation, including a complete re-vamp of the 1003 URLA form proposed by the agencies. Who will be required to report based on the 2015 HMDA Rule? What system changes do you need to report the additional data points required? What will the new 1003 look like? Is it really going from four pages to 10-plus? How will this impact POS origination?
5:00 p.m.-6:00 p.m. ♦ Opening Reception in Exhibit Hall
Exhibit Hall Reception Drinks, sponsored by Caliber Home Loans
Sunday, September 25
6:00 a.m. ♦ NAMB Legislative Action Fund Golf Tournament ♦ Royal Links Golf Club
11:30 a.m. ♦ Exhibit Hall Opens
11:30 a.m.-1:00 p.m. ♦ Lunch Available in the Exhibit Hall
Luncheon ticket necessary for this event.
12:45 p.m.-1:00 p.m. ♦ Swearing in of the NAMB 2016-2017 Board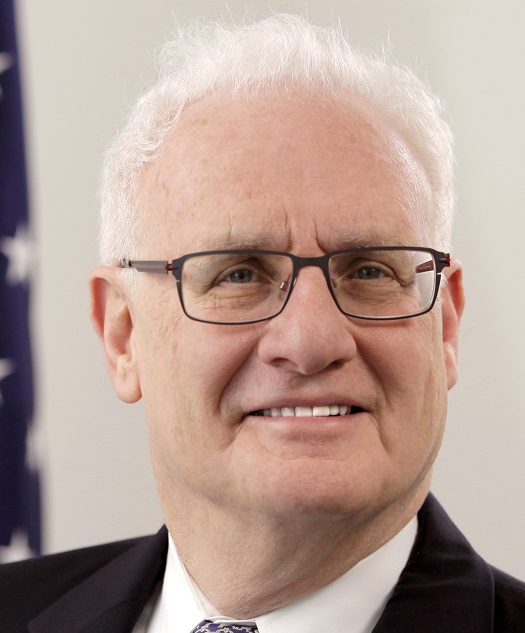 1:00 p.m.-2:00 p.m. ♦ Keynote Presentation: David Silberman, Deputy Director, CFPB ♦ Egyptian Room
Appointed in January 2016 to the second highest post at the Consumer Financial Protection Bureau (CFPB), David Silberman is a critical executive at the crux of this powerful regulatory agency. Join us as he gives NAMB National attendees an insider look at the latest issues before the CFPB. Prior to joining the CFPB in 2010, Silberman served for 12 years as general counsel and executive vice president of Kessler Financial Services, a privately-held company focused on providing advisory services in developing and marketing financial service products through distribution partnerships. Silberman's involvement with consumer financial services began when, as deputy general counsel of the AFL-CIO, he created and then served as president and chief executive officer of Union Privilege, an arm of the AFL-CIO responsible for sponsoring and overseeing the delivery of financial services to union members. Silberman began his career as a law clerk to Justice Thurgood Marshall and then as a member of the law firm Bredhoff & Kaiser. Mr. Silberman is a graduate of Brandeis University and Harvard Law School.
Please note … seating for this session is extremely limited, and provided on a first-come, first-served basis.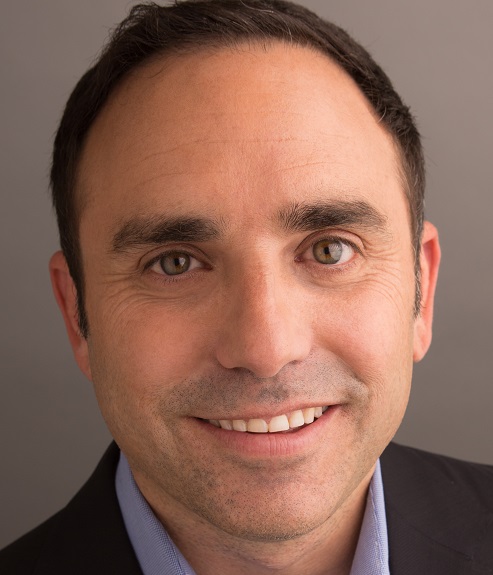 2:00 p.m.-2:45 p.m. ♦ Concurrent Sessions
Marketing Track—Sponsored by Lending Home
How to Succeed in a Volatile Rate Environment ♦ Nile Room B
Presented by Matthew Ostrander, chairman and CEO of Parkside Lending LLC
It has been many years since we have experienced a material increase in mortgage rates. While higher rates are never inevitable, it is always good to be prepared for higher rates and the impact that could bring to the industry and borrowers alike. However, will that actually happen or will we see feedback loops from a globally connected economy in our new big data world? What forces are driving rates and volatility of those rates? How may you navigate the moves so that your business thrives in any rate environment? What does volatility mean for the consumer and for you? This session will address what to expect if mortgage rates are volatile in 2016, and what mortgage professionals can do to be prepared for such an environment. Industry volume, investor demand, and product development are all expected to adjust with any shift in the yield curve.  Get an inside look at how industry leaders are preparing for risks and opportunities that may present themselves in a volatile rate environment.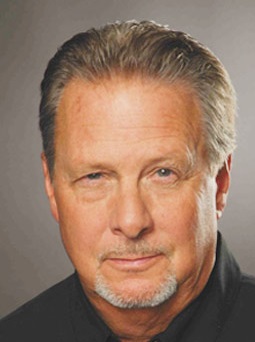 Compliance Track—Sponsored by FBC Mortgage
What's in Store for Appraisals–And What Lies Beyond TRID? ♦ Nile Room A
Presented by Michael Simmons, Senior Vice President, Axis Appraisal Management
Between Dodd-Frank, the new AMC rules, and the implementation of TRID, the mortgage industry faces ever-increasing challenges. Perhaps the biggest challenge is a troubling lack of clarity from regulators around how to interpret these ground-shifting rules. Spend this session to look at what lenders, regulators and AMCs believe is in store for us all. This will be a great opportunity to ask your own questions about the changing landscape we all face … and hopefully come away with some empowering answers.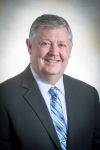 Innovation Track—Sponsored by Reverse Mortgage Funding
The Keys to Building Successful Technology Partnerships ♦ Nile Room C
Presented by Tate Kesner, National Sales Supervisor, Calyx Software
Technology is an integral part of our day-to-day business activities. So building a strong relationship with your technology providers is essential to continued success. This dialogue, led by Tate Kesner, national sales supervisor with Calyx Software, will examine the key elements needed to build the best partnerships with your technology provider, including longevity, diversity, depth of knowledge, support, educational offerings, flexibility, affordability and capacity to allow you to grow.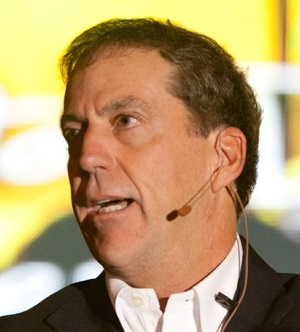 Peak Performance: How to Increase Your Business by 80 Percent in Eight Weeks ♦ Egyptian Room
Presented by JMAC Lending, Dr. Kerry Johnson
Top mortgage sales producers today are challenged with high rates and clients who want to wait. Yet you now need to improve your sales skills to steadily increase your income. The mortgage business is now about relationships, rapport and trust. According to the MBA, only 17 percent of the loans closed this year were with the last lender. To survive in any market, you have to develop relationships with your best clients and leverage them to new originations. Presented by JMAC Lending, Dr. Kerry Johnson is an international speaker at mortgage conferences around the world. He is also the best-selling author of six books including, Sales Magic, Mastering the Game, and Peak Performance: How to Increase Your Business By 70 Percent in Six Weeks. He writes frequently for many magazines in the mortgage business.
3:00 p.m.-3:45 p.m. ♦ Concurrent Sessions
Marketing Track—Sponsored by Lending Home
Moving Forward With Reverse ♦ Nile Room A
Presented by Tabatha Addison, Vice President of Business Development & Training, American Advisors Group
This engaging and interactive session will introduce you to the new reverse mortgage product and highlight why now is the time to "Move Forward With Reverse!"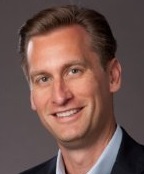 Innovation Track—Sponsored by Reverse Mortgage Funding
Success Secrets You Can Profit From ♦ Nile Room C
Presented by David Schroeder, Vice President, Quicken Loans Mortgage Services
The mortgage industry is evolving rapidly through a convergence of technology, legislation, and demographics. The story of evolution is one of adaptation or extinction. In this session, we'll discuss six critical elements to success in this brave new world–integrity, client obsession, technology, clarity, people and partnership. We'll be digging in with specific case studies and actionable strategies for immediate implementation.
Compliance Track—Sponsored by FBC Mortgage
The Evolving Role of Technology: What You Need to Know to Reach the Next Generation of Borrowers ♦ Egyptian Room
Presented by LDWholesale's Jeff Walsh, President; Rich Hernandez, Vice President of Business Innovation; and Brittany Hurd, Director of Marketing
As technology continues to evolve, so does the way we do business. Today's tech-savvy lending environment calls for attention to emerging trends such as self-help service, instant communication, and managing digital relationships. Millennials, who make up the largest generation since Baby Boomers, are now of home-buying age. Their spending power is expected to rise significantly in the next 10-20 years and is likely to set the tone for future housing market trends. How will you reach the next generation of homebuyers? Join us to discuss how developing trends in technology impact the mortgage industry. Some of the topics we'll explore include digital strategies, internet usage, and mobile dependency. This session will also examine the evolution of various marketing channels and business applications through time, and what you can expect to see in the future of mortgage.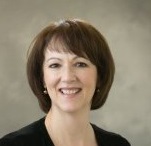 Close More Loans in 2016 With Risk-Based Pricing ♦ Nile Room B
Presented by Kim Schubert, Vice President of Sales Solutions, Arch MI
In a challenging 2016 marketplace, brokers need to stand out! How will you compete successfully for mortgage business and earn repeat referrals? Being able to offer your clients more affordable mortgages could be the competitive advantage that sets you apart. Kim Schubert, VP of Sales Solutions at Arch MI, introduces the new RateStar solution and explains how its risk-based pricing model for mortgage insurance (MI) can help you lower the monthly payment for qualifying borrowers.
4:00 p.m.-4:45 p.m. ♦ Concurrent Sessions
Marketing Track—Sponsored by Lending Home
Adding Renovation Loan Programs to Your Arsenal ♦ Nile Room B
Presented by Ragen Cunningham, National Renovation Lending Manager, Plaza Home Mortgage
It's time to increase your product offering and marketability with an out-of-the-box mortgage program like renovation lending. In such a competitive marketplace, we are all looking for something that will help our business to stand out. In this engaging session, you will learn how to: Identify the advantages and unique features of these loan programs; understand how these programs fit in the current marketplace; and educate your borrowers on key aspects of the program, so they can make an informed decision and investment.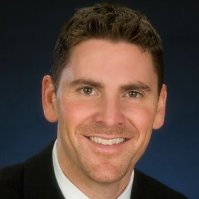 Innovation Track—Sponsored by Reverse Mortgage Funding
Mobile Millennials—How to Catch a Unicorn ♦ Nile Room A
Presented by Ryan Leopold, Co-Founder, Mortgage Mapp
Forecasting the future of the mortgage industry may be difficult, but one this seems certain: The millennial buyer will be a driving force for the housing market for years to come! But make no mistake, these customers aren't going to show up on your doorstep with bank statements, tax returns and a cashier's check in hand ready to sign. Millennials customers don't do things the way their baby boomer parents did. You're going to have to find these buyers, and to do that, you're going to have to try a few new tactics!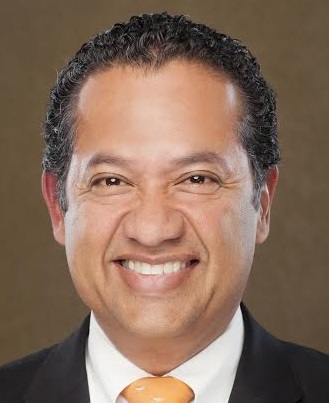 Compliance Track—Sponsored by FBC MortgageThree Overlooked Tips That Could Save Your Company Millions in an Audit
Presented by David Luna, President, Mortgage Educators and Compliance
David Luna, president of Mortgage Educators and Compliance, will deliver this information-packed update on the latest information on trended credit data. The credit agencies are saying trended credit data is the biggest change to the mortgage industry in the last 25 years. Fannie Mae's DU 10.0 roll out Sept. 26 and will require mandatory use of Trended Data (TD). Questions such as: What is Trended Credit Data and how it will affect your loans will be covered in the update? Is this good for my business/borrowers/buyers? How will a borrower with a 750 credit score possibly be denied due to trended credit data? Do I have to use TD on my credit reports? Will pricing go up? Why is the industry moving in this direction? These and other questions will be covered in this quick paced and highly interactive presentation. This session is presented by Nation's Direct Mortgage.
4:45 p.m.-5:15 p.m. ♦ Exhibit Hall
Raffles and prizes will be announced.
6:00 p.m.-8:30 p.m. ♦ NAMB Mortgage Professional of the Year Gala Dinner
Gala sponsorship by PHH Mortgage and Gala Reception is sponsored by AFR Wholesale. Semi-formal or cocktail attire is requested.
Monday, September 26
11:00 a.m.-Noon ♦ NAMB Legislative Update   Nile A
Join NAMB's legislative leadership team for an in-depth look at what legislative and regulatory issues are facing mortgage professionals, and what NAMB is doing to address those concerns. Panelists include NAMB Government Affairs Chair Valerie Saunders; President Elect Fred Kreger; and NAMB Lobbyist Roy DeLoach.
Separately-Ticketed Courses
The courses below require separate, advance registration and payment. Walk-in registration, if available, will incur additional fees.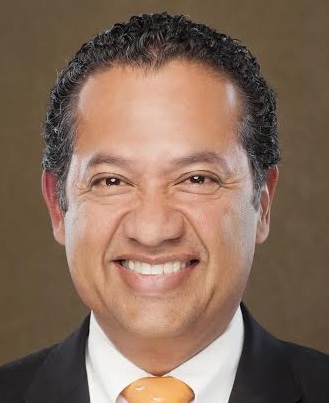 9:00 a.m.-6:00 p.m. ♦ Complete Eight-Hour NMLS Course ♦ Egyptian Room
Instructor: David Luna, President, Mortgage Educators and Compliance
Fulfill your complete eight-hour continuing education requirements for your NMLS license renewal! This is a separately-ticketed bonus offering. Make the most of your time in Vegas by getting all your federally-required CE in addition to a conference full of networking, education, opportunities and prizes. Continuing Education course provided by Mortgage Educators & Compliance. Important note: You must take the entire eight-hour class to qualify for credit. We cannot give partial credit.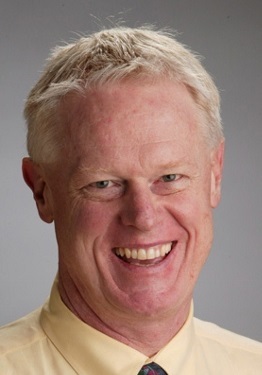 9:00 a.m.-Noon ♦ Professional Certification: Obtaining CRMS/CMC Status Certification ♦ Nile C
Instructor: Rocke Andrews, CMC, CRMS, President, NAMB
Interested in taking the next step in your career? The Certified Residential Mortgage Specialist (CRMS) and the Certified Mortgage Consultant (CMC) certifications recognize those who have achieved the industry's highest standard of professionalism. Due to popular demand, NAMB is offering this prep course designed to provide an intense learning experience for mortgage professionals who are planning to get certified. This new prep course, will help prepare you for both exams, give you a 'feel' for what the actual exams will be like, improve your performance, increase your confidence and align your priorities/preparations for the CRMS and/or CMC. Tuition must be paid in full to guarantee a space.
6:00 p.m. ♦ NAMB National Adjourns
---
---
For more information on NAMB National 2016, visit NAMBNational.com.