MBA's Mortgage Action Alliance: A Message From MAA Chairman Fowler Williams
The Mortgage Action Alliance (MAA) is a voluntary, non-partisan and free nationwide grassroots lobbying network of real estate finance industry professionals, affiliated with the Mortgage Bankers Association (MBA). And MAA gets results, as Congress heads towards its summer recess, several MAA member priorities are advancing.
The House of Representatives gave its resounding approval to the SAFE Transitional Licensing Act last month, giving the MBA-supported bill fresh momentum as it heads to the Senate. The bill's unanimous passage was the product of extensive advocacy efforts over the course of the past year by MBA and members of the Mortgage Action Alliance, who sent nearly 3,000 letters to House members in the weekend leading up to the vote.
Also, the House Appropriations Committee advanced the U.S. Department of Housing & Urban Development (HUD) funding bill, which is expected to be considered by the full House shortly. The bill contains many priorities important to MBA. Most notably, the bill explicitly blocks FHA from charging lenders a per-loan fee to fund its administrative costs. The measure also maintains level funding for FHA's administrative needs, and fully funds Ginnie Mae's staffing, training, and technology needs. For the third consecutive year, the House maintained a prohibition on federal funds being used to facilitate eminent domain seizures of performing loans. The bill also contains funds for housing and homeownership counseling. The legislation may be considered by the House in June, while the Senate passed its version of the funding bill mid-May.
And finally, the Financial Services Appropriations Subcommittee approved its bill. Included in the legislation is an MBA-supported provision that would subject the Consumer Financial Protection Bureau (CFPB) to the congressional appropriations process. Under the Dodd-Frank Act, the CFPB receives its funding directly from the Federal Reserve, thus limiting the ability of Congress to conduct meaningful oversight of the Bureau.
The Mortgage Action Alliance recently sent out a letter asking MAA members about any personal relationships that they have with their elected officials. These relationships can be incredibly valuable to our advocacy efforts on behalf of the industry. Please consider joining MAA and helping us leverage your personal relationships to advocate on behalf of our industry. The industry's ability to navigate and manage these policy challenges will be critical to our efforts to serve consumers.
Getting involved with MAA allows industry professionals to play an active role in how laws and regulations that affect the industry and consumers are created and carried out by lobbying and building relationships with policymakers. It only takes a moment to get started, and you do not have to be a member of MBA to enroll. The larger the group, the louder the voice!
If you would like to run an MAA campaign, please contact Peter Shapiro at (202) 557-2933 or e-mail PShapiro@MBA.org to receive an enrollment campaign kit and learn more about how you can engage your colleagues and employees in MBA's advocacy programs.
Real estate finance industry professionals who wish to join or learn more about MAA can do so at Action.MBA.org. If you have any questions regarding MBA's advocacy programs, please contact MBA's Director of Political Affairs Annie Gawkowski at (202) 557-2816 or e-mail AGawkowski@MBA.org.
---
---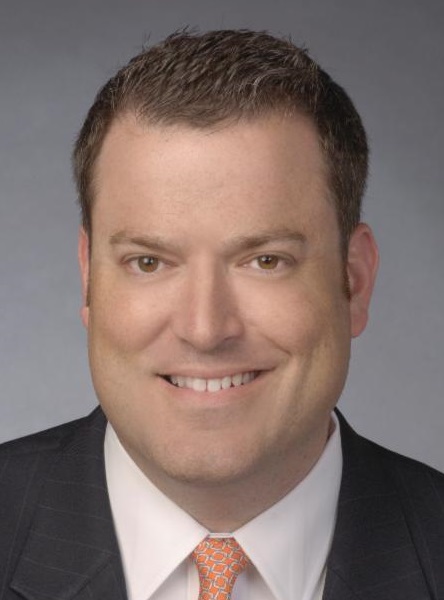 Fowler Williams is chairman of the Mortgage Bankers Association's Mortgage Action Alliance. He is also president of Atlanta, Ga.-based Crescent Mortgage. He may be reached by phone at (800) 851-0263 or e-mail FWilliams@CrescentMortgage.net.
---
---
This article originally appeared in the June 2016 print edition of National Mortgage Professional Magazine.