2016 and Credit Reporting: A Busy Year Indeed
Over the past 12 months, there may have been more changes in the credit reporting world than there have been in the past 12 years. The credit reporting agencies have agreed to their first major overhaul of their systems; VantageScore Solutions is pushing to replace FICO as the score model for Fannie Mae, Fannie Mae releases DU 10.0 with enhancements like considering trended credit data and the credit reporting agencies are trying to get into the credit repair business! It goes without saying that there is a good bit happening in this arena.
I would like to take a shallow dive and share with you the key points of each of the aforementioned topics. We know that consumer credit is a riveting subject, so I will do my best to be succinct.
First, you may or may not know that the credit reporting agencies (CRAs), TransUnion, Equifax and Experian agreed last month to a settlement with the New York State Attorney General's Office. The settlement outlined key objectives that must be met in a three phase rollout culminating in June of 2018. With the agreement being signed off on by 32 States total there are some important changes that you'll want to be aware of.
Proving you're alive will be easier
One of the hardest things to prove to the CRAs is that you are alive and well living in New Mexico. It is for good cause as the easiest target for ID theft is a dead guy. That being said, if you are mistaken for being on the wrong side of the grass, you may have a difficult time proving it to the bureaus. To mitigate this, once the overhaul is complete, there will be a shared database that will be available to all three CRA's. This database will notify all three CRAs if there is any change to the mortality of the consumer.
Medical debt will be better managed
Medical collections are like a bad cold in the gym during the winter. Once they're reporting to the bureau, they linger and can wreak havoc. Under the settlement agreement there will be a six-month moratorium on reporting medical collections. This will give consumers time to get notice and give insurance companies time to sort issues out. Moreover, if the debt does report to the CRAs and it ultimately is the insurer's error, the collections will be deleted or suppressed from the consumer's report! Remember this is only if it is the insurance company's fault. If it is the consumer's responsibility, it will still report to the bureau as a collection.
Credit bureau disputes will be better managed
As the owner of a credit service organization, I can attest to the challenge of verifying data with the CRAs. Generally, they manage data as best they can. They have billions of pieces of data to process and I don't fault them for mistakes. That being said, the attention disputes have received prior to the settlement were less than thorough. Under the settlement, employees processing disputes will be required to read the furnisher responses more carefully. Additionally, if they feel there is a discrepancy in the consumer's dispute and the furnisher's response, they will have an empowered individual they can refer it to. That individual will have the authority to make a final determination. Previously, the CRAs would just "parrot" the response they received from the furnisher to the consumer. This should drastically improve the dispute process for consumers.
There is much more encapsulated in the agreement, but the above are the most significant for mortgage professionals dealing with reports on a daily basis.
The battle for score model supremacy
Next, it is a little known fact that the FICO so-called "Classic Model" has been the exclusive scoring model used by Fannie Mae and Freddie Mac. This model uses credit report samplings that date back to 1995. With newer FICO models FICO 8 and FICO 9 as well as VantageScore Solutions scoring model 3.0, there has been a significant amount of pressure for Fannie and Freddie to adopt a newer model.
"The Credit Score Competition Act of 2015" proposes using a newer model that would help more consumers gain access to mortgage loans. While the bill expresses the belief that having access to multiple models will make loans more accessible, Fannie Mae and Freddie Mac maintain that the model they use currently does an excellent job of predicting a consumer's ability to repay a mortgage.
With that being said, Fannie and Freddie are currently testing different scoring models and at some point in the near future, you may hear about this major change taking place. From my understanding, there will not be multiple scoring models available, there would just be a replacement.
From a modeling perspective, a fundamental difference in the existing "Classic" model versus the new models, is how negative debt is considered. Paid collections and charge-offs trigger an impact date on our reports. Under the classic model, paying negative debt may temporary lower our credit scores. Conversely under Vantage 3.0 and FICO 9, these debts would be ignored or "bypassed" by the scoring model, allowing the scores to jump quickly.
From a consumer's perspective, this makes sense; I paid my debts now I want my scores back. However from a lender's point of view, that consumer just paid off bad debt. That does not automatically make them a good borrower again. They want to see that the consumer can manage their debts moving forward and allow their scores to come back organically over time. This is a key reason FICO "Classic" remains a staple for Fannie and Freddie.
Whether or not a new model will be implemented remains to be seen. I can say this; VantageScore has been pushing to replace FICO since its creation in 2006. 10 years later, there is more pressure than there's ever been to change models, so keep your eyes peeled!
Fannie's access to credit initiative
With all the pressure to provide greater access to credit like what is mentioned above, Fannie announced an access to credit initiative. This initiative is aimed at providing tools for consumers without changing the scoring model. One of them is an emerging type of information called "Trended Data" or "Timed Series Payment Data."
To best explain, consider a smart consumer that carries no debt, uses his credit card and pays it off before the statement in order to not have to pay interest. Prior to this new data, they would not get any credit for using their revolving credit so responsibly.
With trended credit, the creditor can report the amount paid on the account that month regardless if there as is balance at the time of reporting. This is important because it identifies if the consumer is a "Transactor" that pays in full each month or a "Revolver" that makes minimum or small principal payments. It should go without saying that the transactor is inherently less risky that the revolver.
So how is this going to help you as an originator or lender? With the release of DU 10.0 in June, it will now be able to consider the trended data when making its decisions. To be clear, it won't give the consumer a higher credit score at this time, it will only supplement for findings purposes.
You should also know that the lender or "data furnisher" must provide the payment information. Not all lenders may initially participate and only TransUnion and Equifax are collecting the data. Experian has not adopted this into their system as of today. Also, trended data will not be considered in FHA and VA findings.
Lastly, FHA has always allowed for alternative credit data like rent payments to be provided in the lending decision process. Until DU 10.0 that information had to be evaluated by the underwriter via manual underwrite in order to be considered. With the new DU model, you will be able to input the non-traditional credit information into the system to be considered with its automated findings. The goal is to streamline the process and circumvent manual underwriting.
It should be noted that there are guidelines such as having two verifiable alternative credit sources with 12 months documented history. There are also DTI, LTV and loan type requirements. Below is a quick snapshot:
►Principal residence transaction where all borrowers will occupy the property
►One-unit property (may not be a manufactured home)
►Purchase or limited cash-out refinance transaction
►Fixed-rate mortgage
►Loan amount must meet the general loan limits (may not be a high-balance mortgage loan)
►LTV, CLTV, and HCLTV ratios may be no more than 90 percent
►Debt-to-income ratio must be less than 40 percent
There are more changes coming with DU 10.0 like a direct integration with the work number that should all but eliminate the need to collect W-2s and paystubs. Multiple inquiries within a short time frame will now be considered 1 pull by DU 10.0. Another good thing is that late payments on mortgages will no longer be viewed as more risky than other late payments. Last, under DU 10.0 borrowers that do not have a mortgage will no longer be considered more risky that those that have mortgage history.
Like I said, it's been a busy year so far in credit with a lot more to come. As a student of credit I am fascinated by acceleration in change I have seen over the past two years and look forward to what is to come. With all this change, there is still one constant dynamic that will never change, the human factor. With that I leave you with this final thought …
No matter how you slice it, dice it or chop it, economic events happen. All the bells and whistles in the world cannot stop defaults and not everyone will qualify for a mortgage. However, I do hope these changes truly do help consumers that get caught in the credit snafu, rather than just being fanfare aimed to appease the masses.
---
---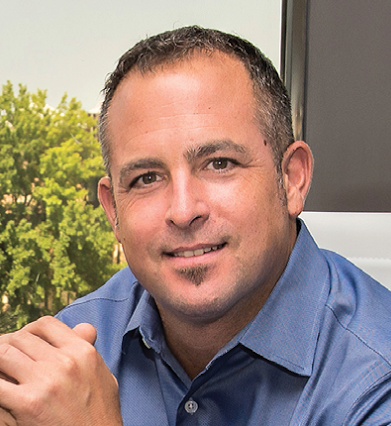 Chad Kusner is president of Credit Repair Resources LLC. Chad is an accredited by the State of Ohio Department of Commerce and Ohio Supreme Court as a credit educator. Chad is also an executive director of NACSO, the National Association of Credit Services Organizations. He may be reached by phone at (216) 591-1000 or e-mail Chad@crr760.com.
---
---
This article originally appeared in the June 2016 print edition of National Mortgage Professional Magazine.