The 50 Most Connected Mortgage Professionals of 2016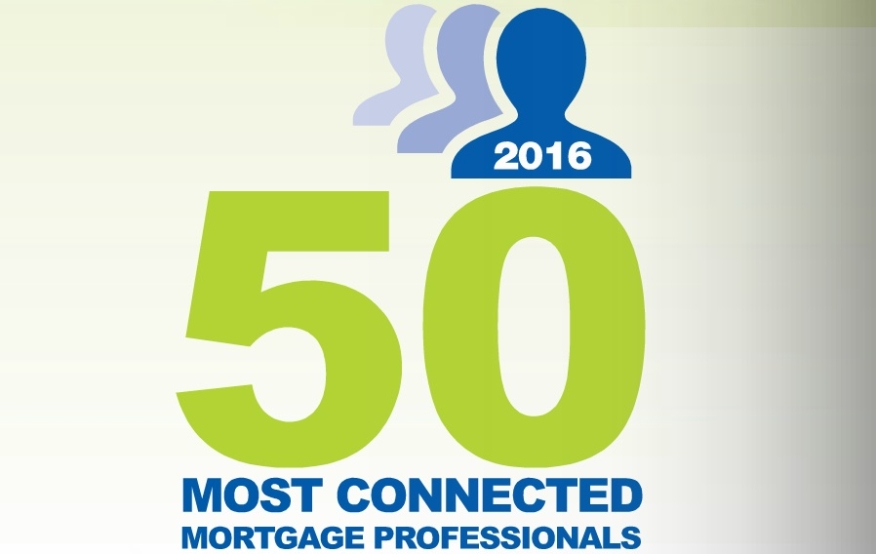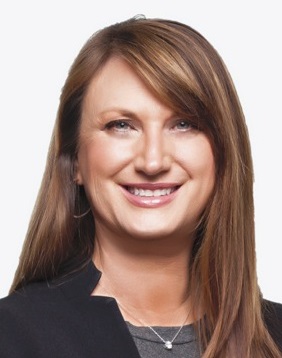 We had so many nominations last year for our 25 Most Connected Mortgage Professionals, that we had to go to 50 this year! Ideal candidates are individuals who have a large number of real followers on Twitter or Likes on Facebook or maybe have a very popular blog or video show. 
Ginger Bell
Facebook: Facebook.com/Ginger.Bell
LinkedIn: LinkedIn.com/in/GingerBell
Twitter: @gingergbell
Ginger Bell is the best-selling author of Cracking the Success Code, and Success Today, books she co-authored with Brian Tracy. She is a renowned training and education specialist in the banking and real estate industries, and has been awarded the Expy Award by the National Academy of Experts, Writers and Speakers for her commitment to bringing quality education to the industry. Ginger's mission is to help bring quality training and education to all those she serves and to help teach others how to pass on what they have learned.
---
---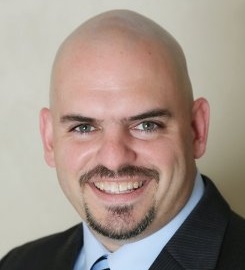 Rick Bettencourt
Facebook Personal: Facebook.com/RickBenty
Facebook Business: Facebook.com/RickMortgage
LinkedIn: Linkedin.com/in/RickBenty
Twitter: @RickMortgage
Coming from a family with a long and proud military history, it was only natural that Rick Bettencourt's passion for helping U.S. servicemen and women would carry over into his professional career. Using a variety of social media conduits, Rick has been able to convey the benefits of the VA home loan to both veterans and industry professionals alike. More than 80 percent of Rick's book of business is comprised of veterans or active duty servicemembers.
---
---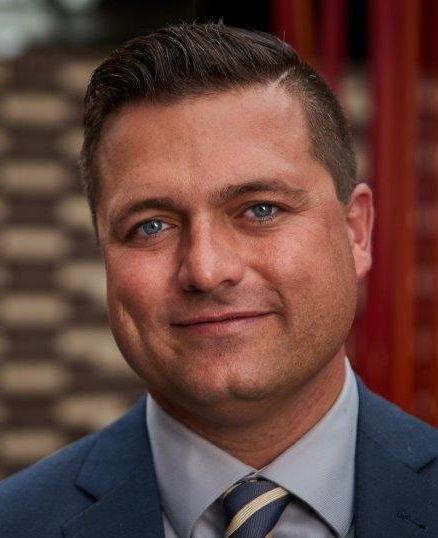 Dustin Block
LinkedIn: LinkedIn.com/in/Dustin-Block-4881504
Web site: APMortgage.com
Dustin Block is director of sales and business development for American Pacific Mortgage (APM) and has been an active contributor with LinkedIn for nearly a decade. With nearly 13,000 connections, Dustin has proven to be a dynamically connected leader in the mortgage industry. Dustin has helped build area teams in new and existing markets, grow production and built strategic relationships with loan officers, managers, VPs, directors, C–Level executives and other real estate professionals utilizing these connections.
---
---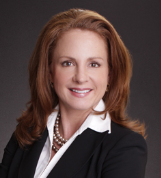 Melissa Carter
Facebook: Facebook.com/MelissaCarter.MortgageConsultant
LinkedIn: LinkedIn.com/in/Melissa-Carter-3251098
App: MelissaCarter.MortgageMapp.com
Zillow: Zillow.com/Profile/Melissa-Carter-NTX
Web site: CaliberHomeLoans.com/MCarter
Melissa Carter has 23 years of experience as a residential loan consultant and has been voted one of D Magazine's Best Mortgage Professionals. Recognizing each customer has specific needs, Melissa will utilize her expertise, along with Caliber Home Loans' superior "in-house-local" processing, underwriting and closing functions to meet those goals—assuring a smooth process from application to closing. Melissa works with a comprehensive list of loans, including conventional, FHA and jumbo, and is also a certified condo specialist.
---
---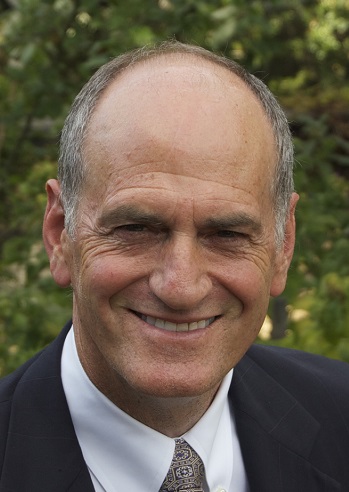 Rob Chrisman
Web site: RobChrisman.com
Although most of you know Rob Chrisman from his daily commentary, he began his career in mortgage banking—primarily capital markets—31 years ago in 1985. His background includes hedging pipelines, running a small subprime company, and now is on several boards and is involved in helping various companies with capital markets issues on a consulting basis.
---
---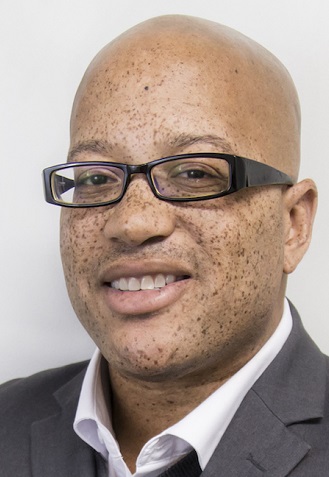 Sean Cochran
Facebook: Facebook.com/SeanCochranJobs
LinkedIn: LinkedIn.com/in/SeanCCochran
Twitter: @nloansjobs
Web site: NeighborhoodLoans.com/Business-Development/Sean-Cochran
Sean Cochran, a 15-plus-year mortgage industry veteran, is in the top one percent of most connected mortgage professionals on LinkedIn with more than 13,000 first degree connections and growing. With more than 10 years of his experience being in originating, this CNN featured and Scotsman Guide-published professional has a distinct advantage when it comes to recruiting.
---
---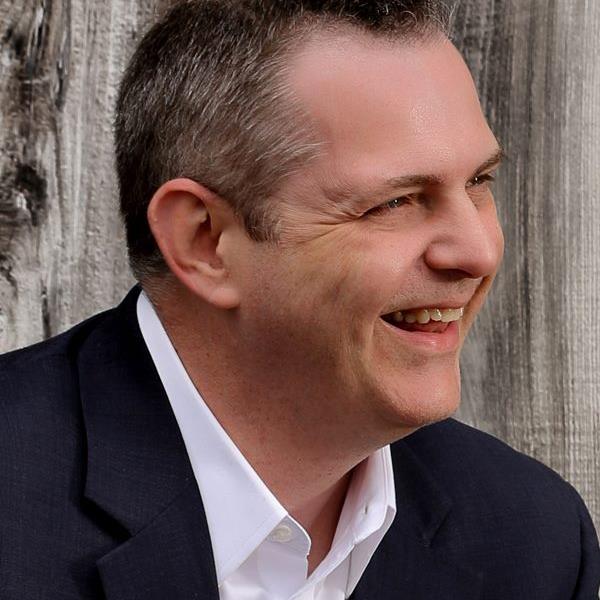 Tim Davis
Facebook: Facebook.com/TimWDavis
Instagram: Instagram.com/TheMarketingEvangelist
LinkedIn: Linkedin.com/in/TimDavisOnline
Twitter: @MTKGevangelist
Web site: TheMarketingEvangelist.com
Tim Davis is the national sales coach for Movement Mortgage, the founder of Agent Marketing Academy and creator of Personal Branding Mastery Seminars for Agents. Tim teaches sales, marketing and leadership, and is probably best known for his paintball sports coat. Tim lives in Nashville with his wife Angie and their "petting zoo" of dogs, Landry, Petey and Sheldon.
---
---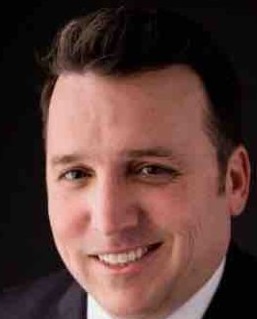 Kevin DeLory
LinkedIn: LinkedIn.com/in/Kevin-DeLory-555390a
Twitter: @AEDeLory
Web site: CarringtonWholesale.com
Kevin DeLory has a very successful track record in the wholesale mortgage industry over 18 years. In his most recent endeavor,  DeLory has built an inside team at Carrington from zero to the top producing region in the company within his first six months, and hasn't looked back. He does this by practicing one of his favorite quotes: "Know the way, show the way, and go the way." Just one look at his LinkedIn postings you can see he is an inspirational leader.
---
---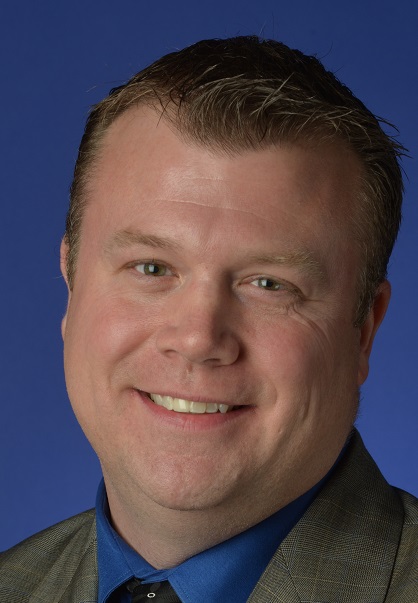 Chris Eastman
Google+: Plus.Google.com/+ChrisEastmanIllinoisLoanOfficerRollingMeadows
Facebook: Facebook.com/ChrisEastmanLO
LinkedIn: LinkedIn.com/in/ChrisEastmanLending
Twitter: @ChrisEastmanLO
Chris Eastman of Academy Mortgage is a five-star originator and branch manager. He adeptly uses social media to establish relationships of trust and share the joy of each closing. His top-notch reviews and hundreds of followers make Chris a powerful influencer in Illinois' mortgage industry.
---
---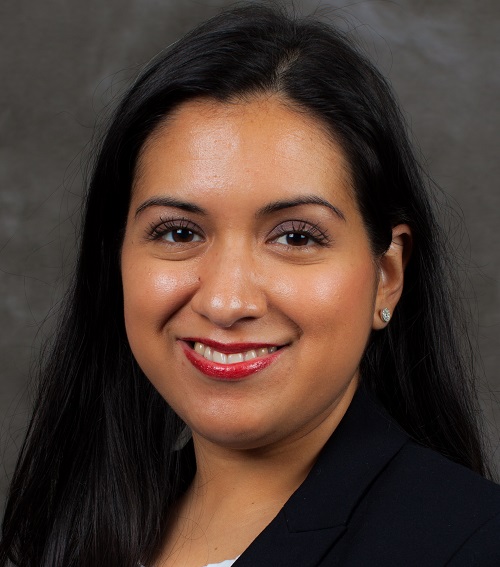 Amy Flores
Facebook Personal: Facebook.com/Amy.jerezflores
Facebook Business: Facebook.com/LongIslandEmpressGroup
Instagram: Instagram.com/AmyFlores
LinkedIn: Linkedin.com/in/Amy-Flores-21a08973
Twitter: @amyjerezflores
Amy Flores has been in the mortgage industry for more than 15 years. As corporate relationship manager for United Northern Mortgage Bankers (UNMB), her engagement on social media networks has increased brand recognition, sales volume and traffic by providing a genuine interaction with new and existing relationships. Amy has become a credible and trustworthy resource through videos, pictures, posts, tweets and events. Amy is also co-founder of Empress Group, a national women's group dedicated towards promoting the advancement and equality for women through guest speakers, roundtable discussions, networking and the mentoring of young girls.
---
---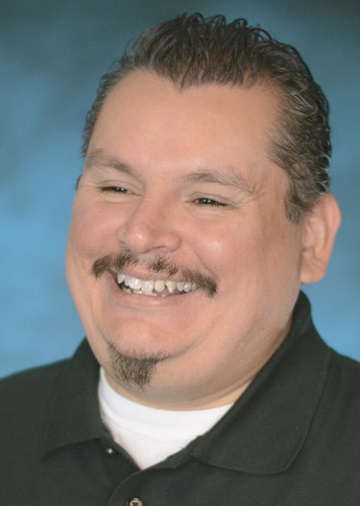 Jason Frazier
Blog: Medium.com/@RealEstateCIO
Facebook: Facebook.com/FrazierCIO
Instagram: Instagram.com/RealEstateCIO
LinkedIn: LinkedIn.com/in/RealEstateCIO
Snapchat: Snapchat.com/Add/RealEstatecio
Twitter: Twitter.com/RealEstateCIO
Web site: RealEstateCIO.com
YouTube: YouTube.com/c/Airevue
Over the last 18 years, Jason Frazier has been blessed to be able to work with the top minds in venture capital, social media and fintech that have created the modern business marketplace. He has a passion to use his knowledge to help real estate and mortgage professionals shape their businesses in the information age.
---
---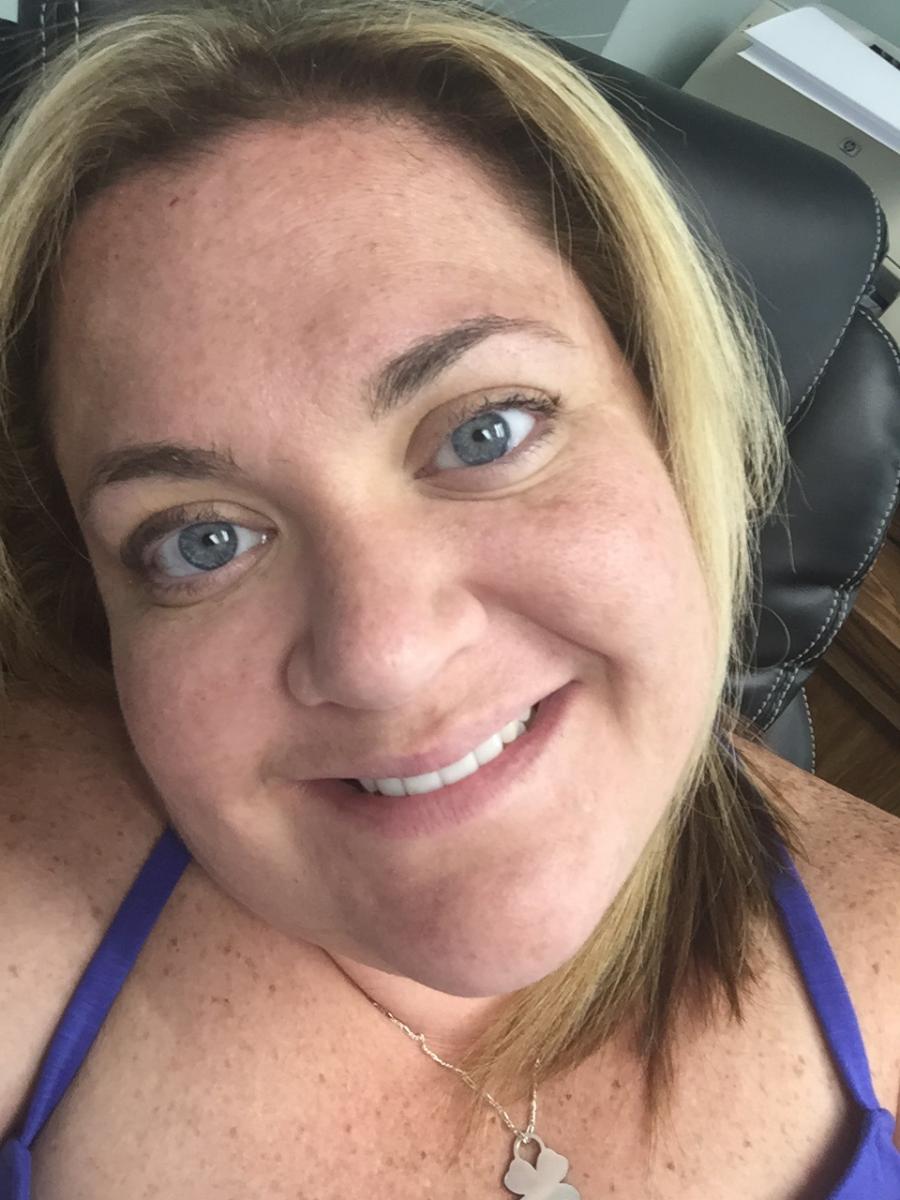 Amy Goldstein
Facebook: Facebook.com/AmyGoldstein12
LinkedIn: LinkedIn.com/in/Amy-Goldstein-724b717
Twitter: Twitter.com/AmyBMIC
Web site: BMICMortgage.com
Amy Goldstein is a long-time mortgage professional servicing the D.C. Metro area. Social media plays a major part in marketing, making connection and keeping up to date on the latest market trends for Amy. Amy has been a senior broker with BMIC Mortgage Inc. for 16 years.
---
---
Barry Habib
LinkedIn: LinkedIn.com/pub/dir/Barry/Habib
Web site: MBSHighway.com
Barry Habib is an American entrepreneur and frequent media resource for his mortgage and housing insight. Barry has had a long tenure with monthly appearances for CNBC and FOX. Barry is the chief executive officer of MBS Highway, a company and platform created to help interpret and forecast activity in the mortgage rate and bond markets.
---
---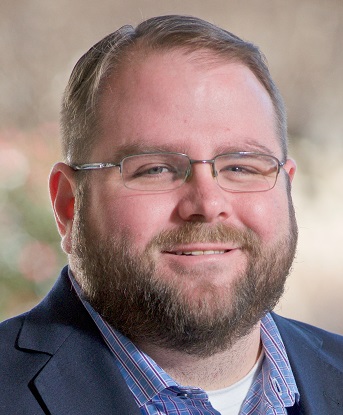 Kelly D. Haney
Facebook: Facebook.com/KellyTheMortgageGuy
LinkedIn: LinkedIn.com/in/KellyHaney
Twitter: @kelly_mortgage
Web site: KellyDHaney.com
Kelly D. Haney is dedicated to creating mortgage solutions that meet each client's unique needs while providing unyielding commitment to their best interests. As a talented, experienced and trustworthy mortgage professional, Kelly has been helping individuals and families realize their dreams of homeownership since 2000. He specializes in helping homebuyers secure loans that best suit their personal circumstances and financial needs. Kelly currently serves as president of North Texas Association of Mortgage Professionals for 2016.
---
---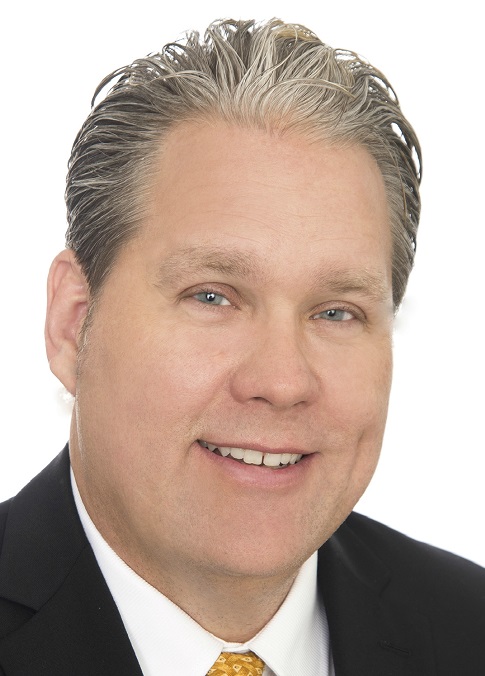 J. Scott Harris
Blog: JScottHarris.com/blog/
Facebook: Facebook.com/J.ScottH
LinkedIn: LinkedIn.com/in/JScottHarris
Twitter: Twitter.com/HarrisJScott
J. Scott Harris has more than 20 years of experience in helping renters become homeowners and rescuing real estate agents by approving loans that other lenders will not approve. Being "connected" to him means being recognized as the expert in your field and the person everyone recommends to call for help.
---
---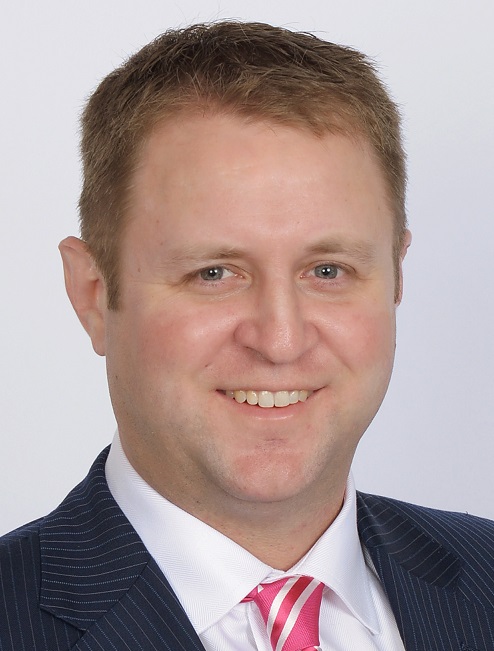 John H.P. Hudson
Facebook: Facebook.com/MortgageYou
Google+: Plus.Google.com/+JohnHPHudson/Posts
LinkedIn: LinkedIn.com/in/JohnHPHudson
Twitter: @JHPHudson
Web site: JoinMFS.com
YouTube: YouTube.com/c/JohnHPHudson
Self-professed mortgage and housing geek, as well as a former NAMB Government Affairs Chairman, John H. P. Hudson continues to advocate for all mortgage professionals and consumers. "I believe in the value homeownership brings to America's families," says Hudson. "As a #MortgagePro, it's my duty to use my influence to promote responsible homeownership and tell our industry's story."
---
---
Mat Ishbia
LinkedIn: LinkedIn.com/in/Mat-Ishbia-a8a09a14
Twitter: @Mishbia15
Web site: UWM.com
The president and chief executive officer of United Wholesale Mortgage (UWM), Mat Ishbia is an entrepreneurial-minded executive who excels at blending his keen business acumen with an ability to build a unique workplace culture. As the leader of the nation's number one wholesale lender, Mat is active in many forms of media (social, print, digital, TV and radio broadcast), serving as an industry expert and leading national advocate of mortgage brokers.
---
---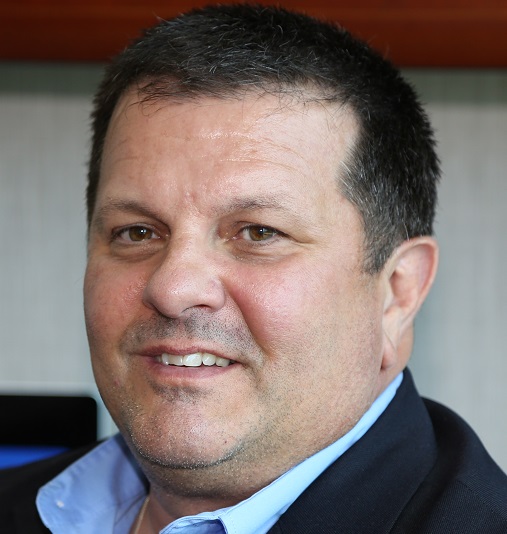 Rick Koenig
Blog: AmeriFirst.com/AmeriFirst-Welcome-Home-Recruiting/Author/Rick-Koenig
Facebook: Facebook.com/RickKoney
LinkedIn: LinkedIn.com/in/KoenigRick
Twitter: @RickKoney
Rick Koenig is a lifelong Cincinnati, Ohio native involved with the housing industry his entire adult life. As a mortgage banker the past 24 years, Rick has worked as an originator, branch manager and regional vice president in the mortgage industry. For the past eight years, Rick has been director of recruiting for AmeriFirst Home Mortgage. Rick has been very active in the housing industry, having served as past president of the Cincinnati Mortgage Bankers Association and the Greater Cincinnati Home Builders Association Associates.
---
---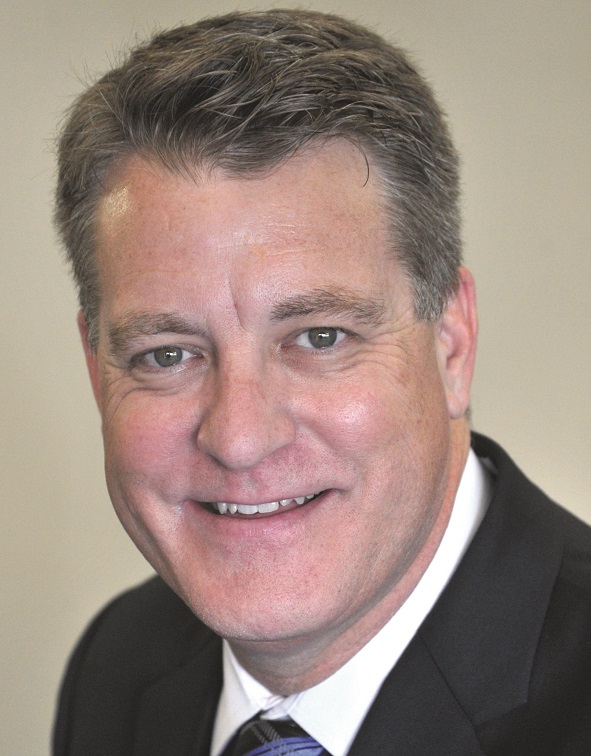 Fred Kreger
Blog: FredKreger.com
Facebook: Facebook.com/FredKreger
Google+: Plus.Google.com/+FredKreger/Posts
LinkedIn: LinkedIn.com/in/Fred-Kreger-9529344
Twitter: @FredKreger
Fred Kreger is an active member in both the California Association of Mortgage Professionals (CAMP) and NAMB—The Association of Mortgage Professionals. He currently sits on NAMB's executive board of directors as president-elect and is the vice chairman of Government Affairs for NAMB.
---
---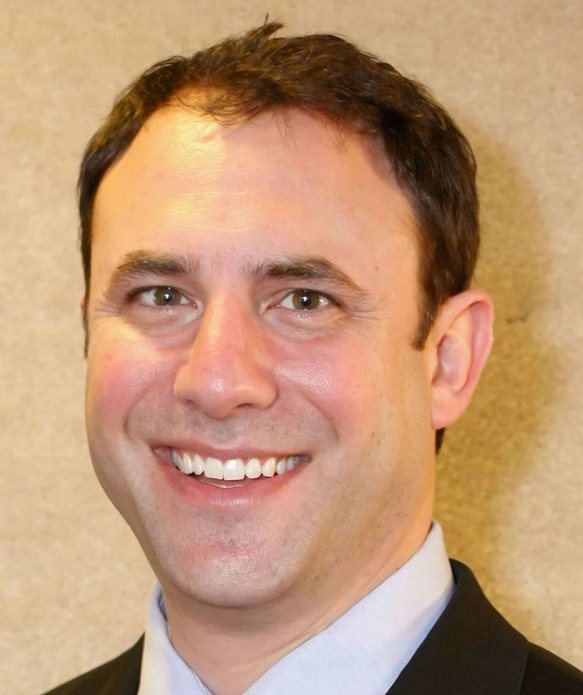 Todd LaBorwit
Facebook: LinkedIn.com/in/LaBorwit
LinkedIn: LinkedIn.com/in/LaBorwit
Radio Show: DCMetroRealEstateRadio.com
Twitter: @ToddLaBorwit
Web site: TopazMortgage.com
Todd LaBorwit designed Topaz Mortgage to put integrity back into the lending business. Topaz empowers its clients, the homeowner and homebuyers by simplifying the loan process. They provide exact closing cost and lowest interest rates available, and then invite their clients to shop with other banks, lenders and brokers. Their clients consistently choose Topaz Mortgage for their low rates and personal attention.
---
---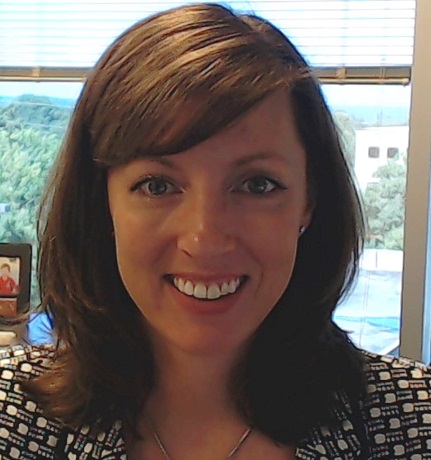 Melissa Langdale
Facebook: Facebook.com/Melissa-Langdale-at-On-Q-Financial-835533359885363
LinkedIn: LinkedIn.com/in/Melissa-Langdale-0286832
Twitter: Twitter.com/OnQFinancialRAL
Web site: MelissaLangdale.OnQFinancial.com
Vimeo: Vimeo.com/user31610159
Melissa Langdale fell in love with the mortgage industry when she quickly realized the impact that homeownership had on her community. Over the past 14 years, she has focused on adding value to those around her and social media gives her a great tool to do that.
---
---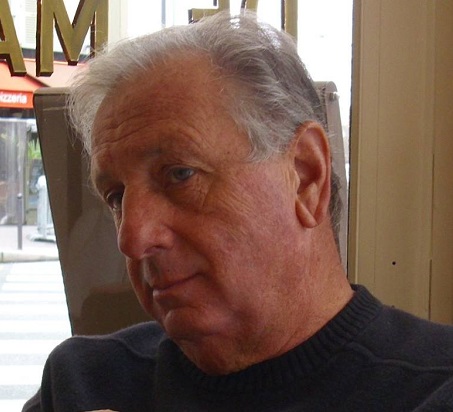 Ralph LoVuolo Sr.
Facebook: Facebook.com/Mortgage-Godfather-799046150207697
LinkedIn: LinkedIn.com/in/RalphLoVuoloSr?trk=hp-identity-name
Twitter: @RLoVuoloSr
Web site: MortgageGodfather.com
Ralph LoVuolo Sr. "The Mortgage Godfather" is a renowned premier coach/mentor. He utilizes his extensive experience in the mortgage industry to help clients grow and thrive by setting goals, establishing a plans and then holding his clients accountable. His motto is "Do it … don't just think about it!"
---
---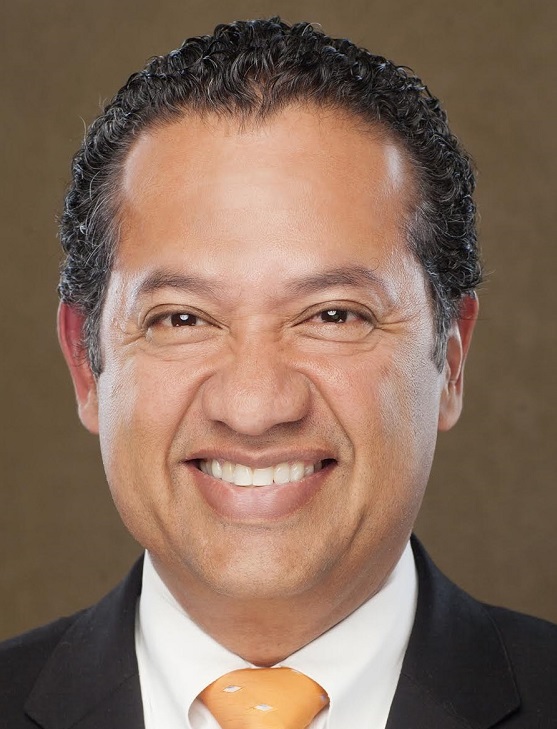 David Luna
Facebook: Facebook.com/MortgageEducators
Google+: Plus.Google.com/u/0/+DavidLunaMEC/posts
LinkedIn: LinkedIn.com/in/David-Luna-01bb369
Twitter: @MtgEducators
Web site: MortgageEducators.com
Yelp: Yelp.com/biz/Mortgage-Educators-and-Compliance-American-Fork
David Luna is president of Mortgage Educators and Compliance. He has been in the mortgage industry for more than 30 years and has taught tens of thousands of mortgage professionals across America. He is past president of the Utah Association of Mortgage Professionals (UAMP), is Communications Committee chair of NAMB, and holds several state and national certifications. Has been a consultant to Fannie Mae, Freddie Mac as well as many banks, bankers and brokers, and has been interviewed by NBC, CBS, ABC as well as industry publications.
---
---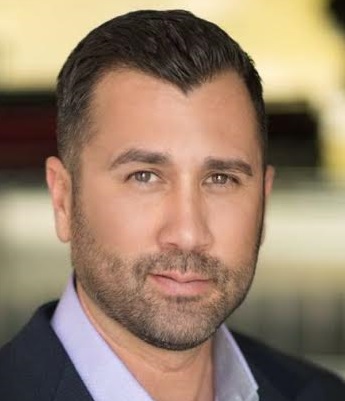 Ryan Madrid
Facebook: Facebook.com/Ryan.Madrid2?fref=ts/
LinkedIn: LinkedIn.com/in/Ryan-Madrid-01546724
Ryan Madrid consistently supports business and mortgage events, always learning and growing, plus he gives back. His two major charities are Fresh Start for Women and Making Mortgages Mean More.
---
---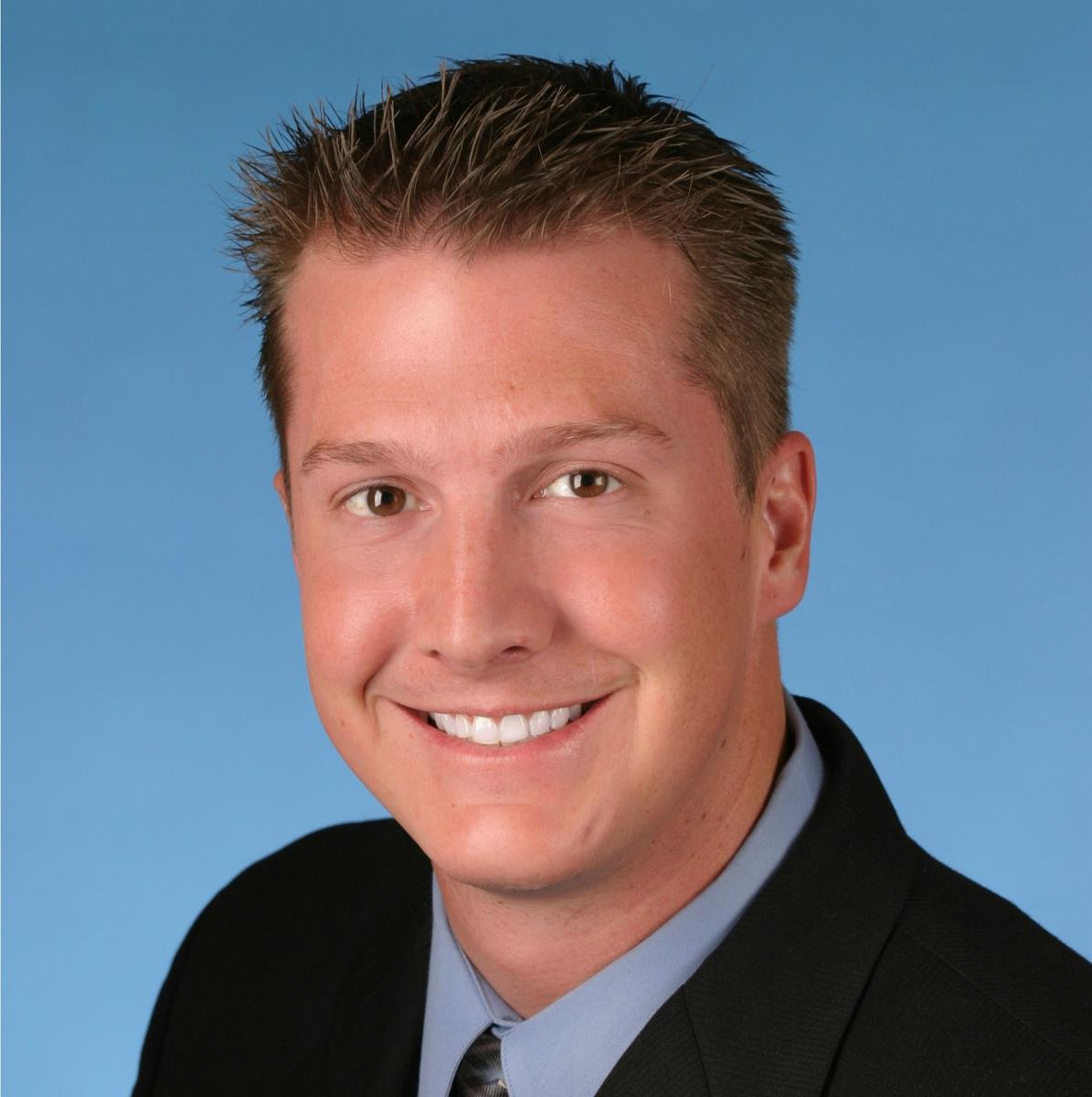 Mark Madsen
Google+: Plus.Google.com/+MarkMadsen1/Posts
Google+ Community: Plus.Google.com/u/0/Communities/111167855085138616592
Twitter: @Mark_Madsen
Web site: MRev.org
Mark Madsen is co-founder of Mortgage Revolution, a grassroots industry networking conference that brings street level lending and real estate professionals together to share their best strategies for success. Mark's lending career started in 1999 as a Las Vegas originator and he was an early adopter of search engine marketing, mortgage blogging and social media back when MySpace was cool and "The Facebook" was only available for Harvard students. He also started the largest mortgage professional network on Google+, which has grown to almost 2,600 members in the past year.
---
---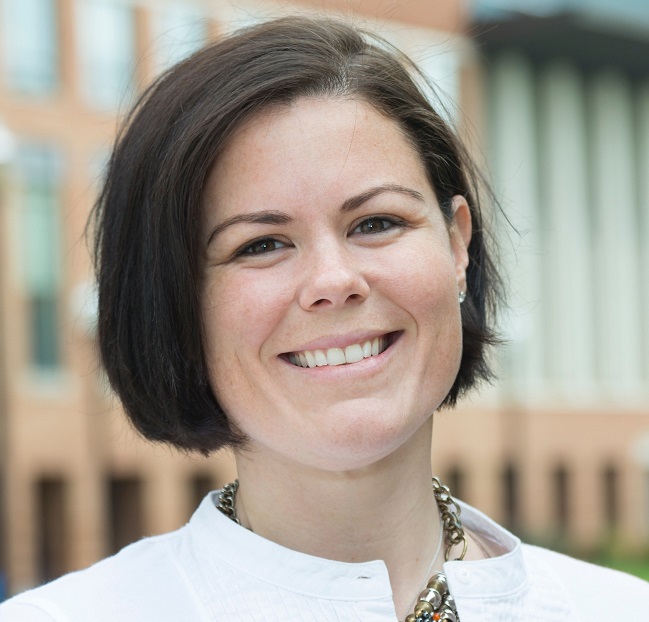 Jessica Manna
Facebook: Facebook.com/MofiyaMarketing
Klout: Klout.com/#/JessicaManna
LinkedIn: LinkedIn.com/in/JessicaManna
Twitter: @JessicaManna
Jessica Manna is founder of mortgage lead generation agency MOFIYA, a former C­Level marketing executive for three mortgage firms, a nine-time recipient of marketing awards, and has been voted "Most Likely to Tweet on Vacation."
---
---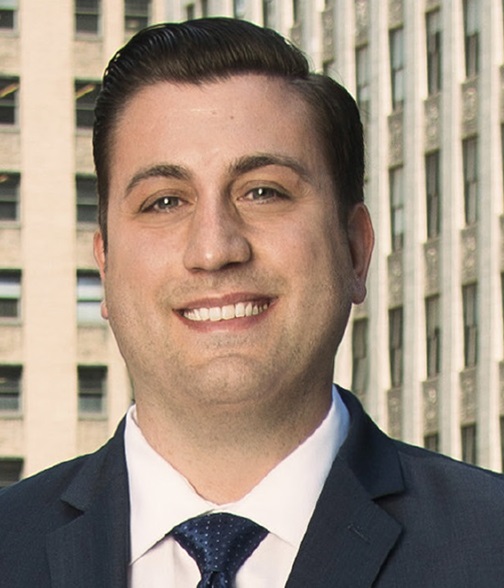 Reno Manuele
Facebook: Facebook.com/NeighborhoodLoans
LinkedIn: LinkedIn.com/in/RenoManuele
Twitter: @RenoManuele
Web site: NeighborhoodLoans.com
As president of Neighborhood Loans, Reno Manuele's primary goal is to help Chicagoland residents achieve their dream of homeownership. His commitment to serving the residential lending community has earned him distinction as one of National Mortgage Professional Magazine's "40 Under 40 Most Influential Mortgage Professionals in the Nation," as well as recognition in Chicago Agent Magazine's "Who's Who in Chicagoland Real Estate."
---
---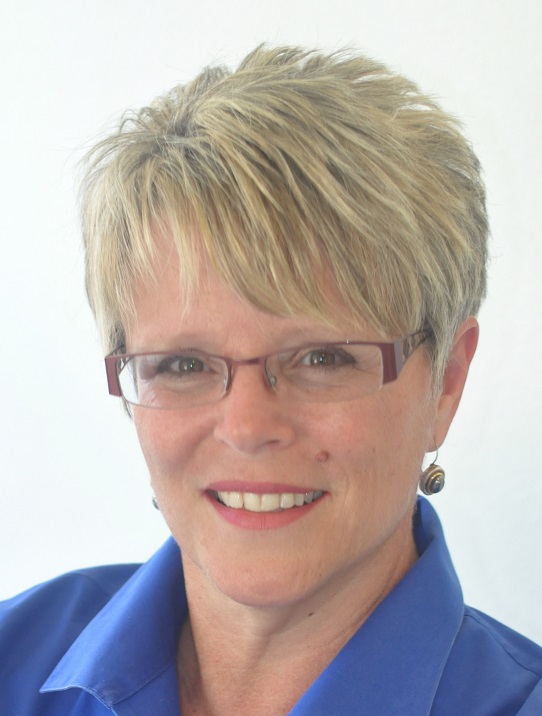 Pam Marron
Facebook: Facebook.com/Pam.Marron
LinkedIn: LinkedIn.com/in/Pam-Marron-aab4ba36
Twitter: @MarronPam
Web site: CloseWithPam.com & HousingCrisisStories.com
Pam Marron continues to push for a refinance of non-Fannie Mae/non-Freddie Mac first mortgages, second mortgages and home equity lines of credit (HELOC) where no refinance exists for more than five million homeowners who still have negative equity across the U.S. and are struggling to stay in their homes. Pam was appointed to the 12-member HUD Housing Counseling Federal Advisory Committee (HCFAC) in Washington, D.C. on May 19, 2016.
---
---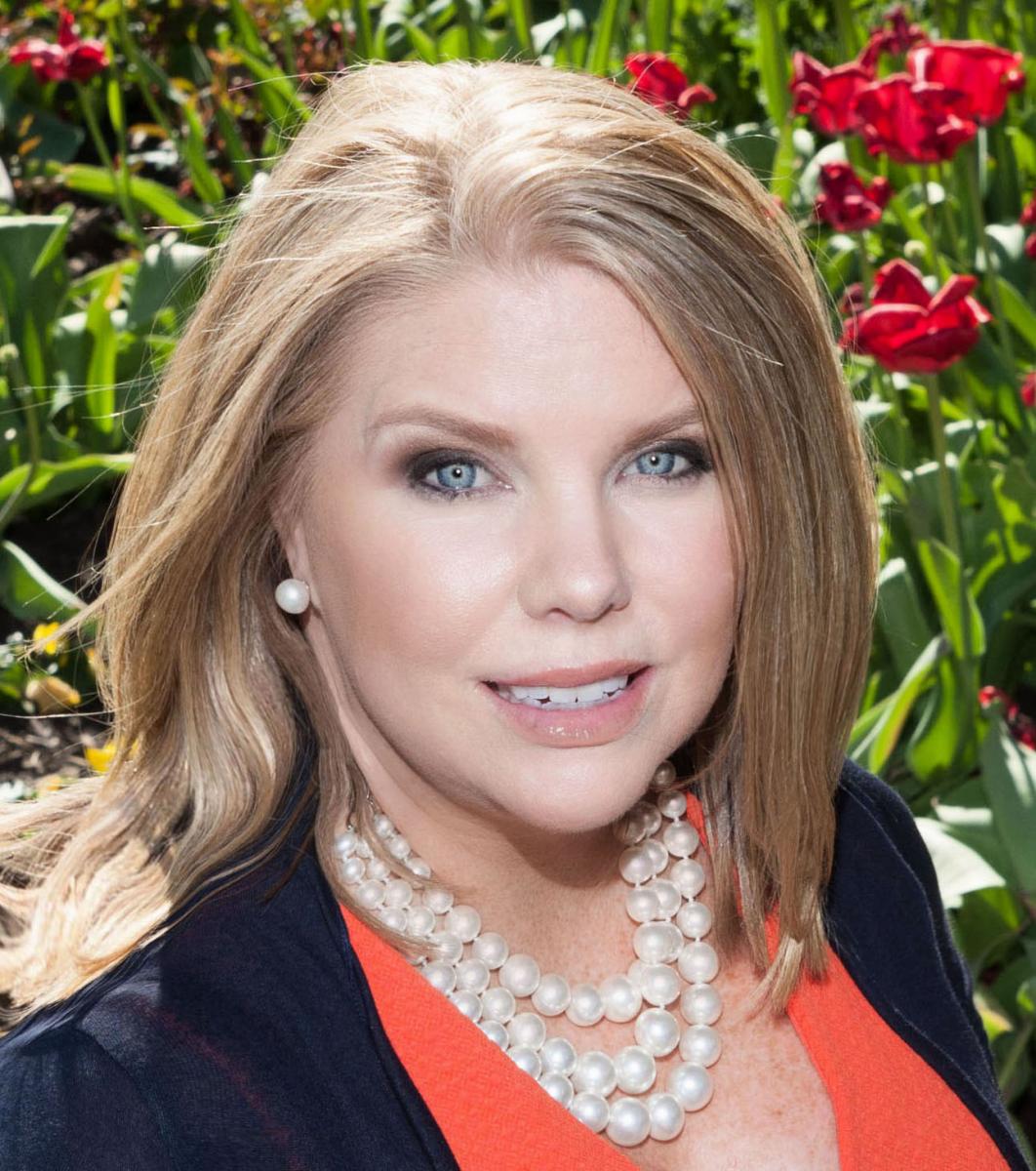 Susan Meitner
Blog: CLG-LLC.com/Journal
Facebook: Facebook.com/CLGLLC
LinkedIn: LinkedIn.com/in/Susan-Meitner
Twitter: @CLGinfo
Web site: CLG-LLC.com
Susan Meitner is a powerful influencer and sits on the board of the Mortgage Collaborative, which offers phenomenal education and networking opportunities to its lenders. She also is a forum leader for the Entrepreneur's Organization of Philadelphia, a global peer-to-peer network of influential business owners. When Susan has free time from being a parent plus, president and CEO of an award-winning company, Centennial Lending Group, you will find her doing what she loves–connecting with people. Through Facebook, Twitter and LinkedIn, Susan loves to connect others personally and professionally with friends, colleagues and leaders of all industries.
---
---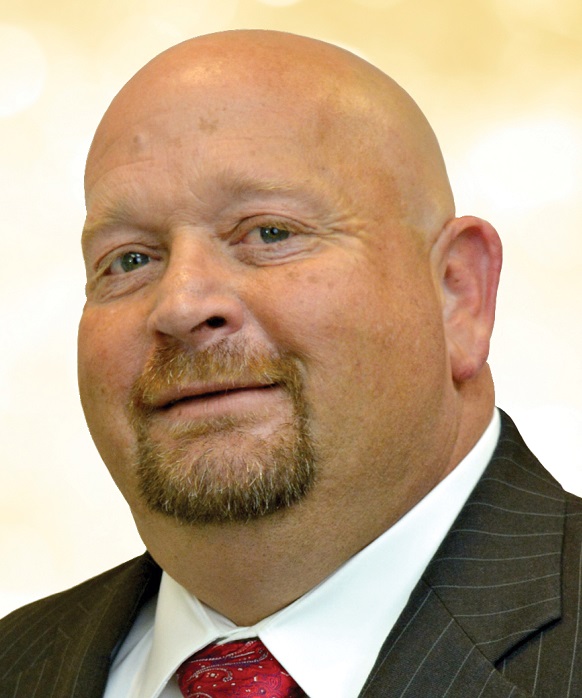 Bubba Mills
Facebook: Facebook.com/Bubba.Mills.3
Instagram: Instagram.com/BubbaMills1
LinkedIn: LinkedIn.com/in/Bumills
Twitter: @BubbaMills1
Bubba Mills is the chief executive officer of Corcoran Consulting & Coaching, an international small business, mortgage and real estate coaching company committed to helping clients balance success in business, while building value in life. For more than 20 years, Bubba has been a respected voice in the REO world and a passionate champion for the real estate community.
---
---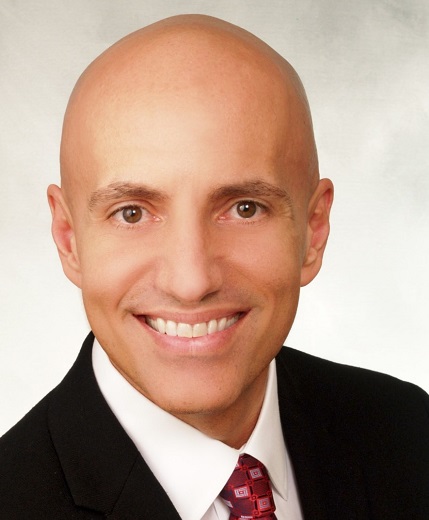 Eric Mitchell
Facebook: Facebook.com/EricMitchell0513
LinkedIn: LinkedIn.com/in/EricTMitchell
Twitter: @EricTMitchell
Web site: Eric-Mitchell.com
Eric Mitchell is helping to revolutionize the mortgage industry with innovative purchase market strategies. As executive vice president for Gold Star Mortgage, Eric is partnering loan officers with real estate agents at sales training events using cutting-edge technology platforms. Eric brings state-of-the-art information to sales professionals that truly change how loan officers and real estate agents work together as a team.
---
---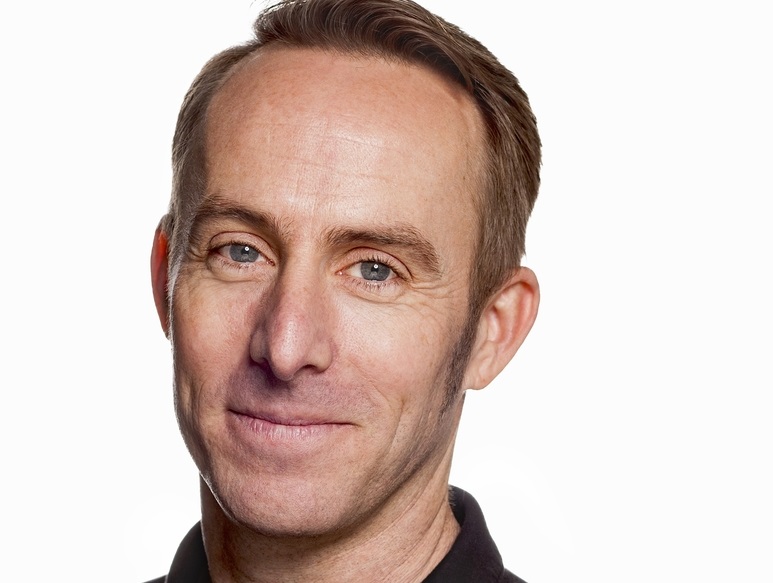 Ken Perry
Facebook: Facebook.com/KnowledgeCoop
Google+: Plus.Google.com/u/0/+TheKnowledgeCoopVancouver/Videos
Instagram: Instagram.com/TheKnowledgeCoop
LinkedIn: LinkedIn.com/Company/The-Knowledge-Coop
Twitter: @KnowledgeCooper
Web site: KnowledgeCoop.com
Since diving into the industry in 1998, Ken Perry has been a relentless innovator in the mortgage and real estate world. His company was one of the nation's first training companies to be approved by the Nationwide Mortgage Licensing System (NMLS) to provide pre-licensing and continuing education for originators, Ken has had the opportunity to speak to hundreds of thousands of professionals throughout the country on topics including mortgage and real estate compliance, title and escrow laws, economic and industry updates and forecasts, business development and strategy, and social networking and media.
---
---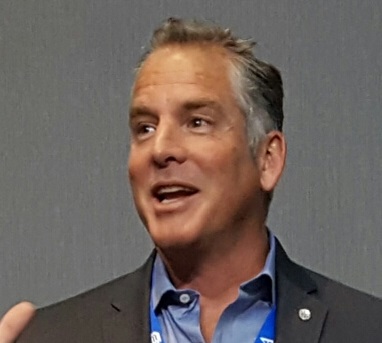 A.J. Poulin
Facebook: Facebook.com/The-Mortgage-Office-359709350026
LinkedIn: LinkedIn.com/in/AJ-Poulin-2-000-Connections-a391811
Twitter: @TMOSoftware
Web site: TheMortgageOffice.com
A.J. Poulin has helped implement The Mortgage Office loan servicing software for hundreds of companies across the globe. His list of clients include a "Who's Who" of private lenders in the United States. A.J. graduated from Northeastern University in Boston with a bachelor's degree in electrical engineering with a focus on computer software. A.J. wrote software at General Electric for defense contracts, and his projects included the F-16 Fighter Jet, the Apache Attack Helicopter and the M-1 Tank.
---
---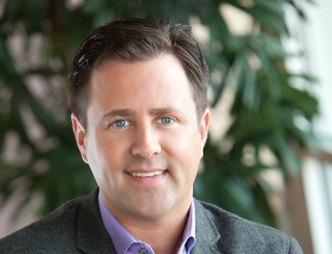 David Ricketts
Facebook: Facebook.com/TeamRickettsBOE
LinkedIn: LinkedIn.com/in/RickettsDavid
David Ricketts is actively involved in the community. He is a recent cancer survivor and powerful influence within the Lymphoma and Leukemia societies.
---
---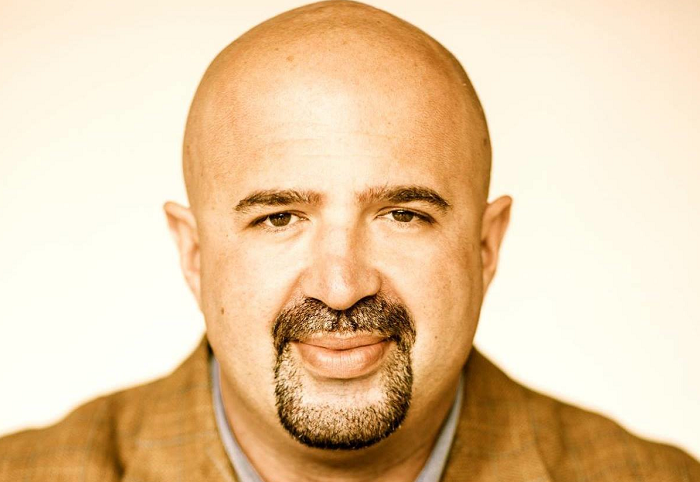 Rene Rodriguez
Blog: SeeReneSpeak.com
Facebook: Facebook.com/SeeReneSpeak
LinkedIn: LinkedIn.com/in/SeeReneSpeak
Twitter: @SeeReneSpeak
Rene Rodriguez is founder and CEO of BetterLoanOfficers.com, a powerful reputation and review marketing system dedicated to the mortgage industry. As a renowned behavioral and organizational change expert, leadership coach, world-class sales trainer, and captivating, high-energy speaker, Rene is in high demand for annual events, conventions and keynote speeches.
---
---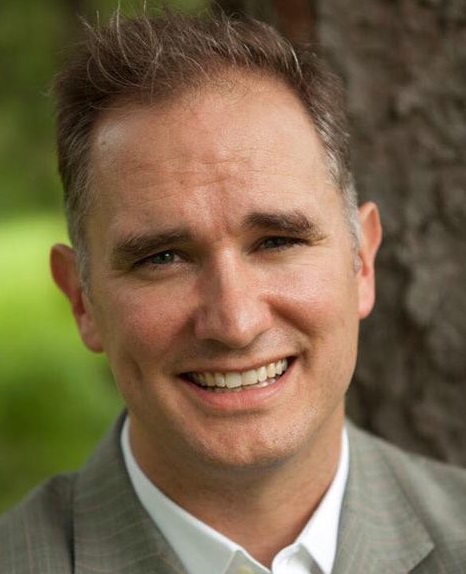 Rick Roque
LinkedIn: LinkedIn.com/in/RickRoque
Snapchat: DrRickR
Rick Roque is the managing director of Retail who founded Menlo Company in 2009. Menlo focuses on M&A and retail production growth, and consumer growth strategies for banks.
---
---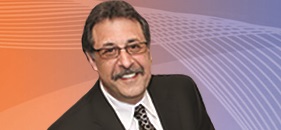 Brian Sacks
Facebook: Facebook.com/AgentsChaseYou
LinkedIn: LinkedIn.com/Groups/8225444
Web site: TopOriginatorSecrets.com
YouTube: YouTube.com/Channel/UC-PtcH-8nlHUHZ3oQkk_zZA
Brian Sacks is a nationally-renowned mortgage expert who has career closing of over 5,924 transactions. He has trained tens of thousands of loan officers and company owners over the past 31 years on how to close more loans, make more money, and still have a life. Brian is currently the branch manager of Homebridge Financial's Baltimore Office.
---
---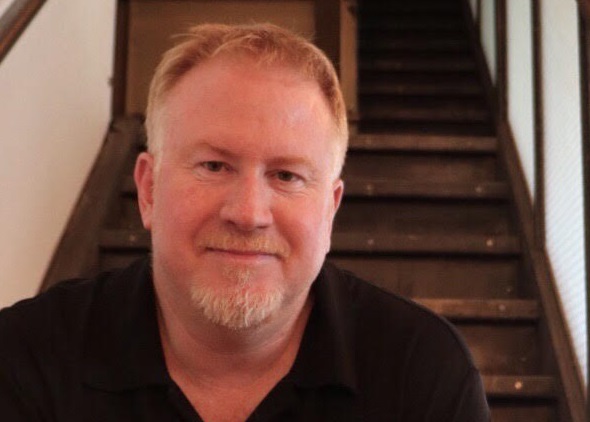 Dave Savage
Facebook: Facebook.com/MortgageCoach
Instagram: Instagram.com/MortgageCoach
LinkedIn: LinkedIn.com/in/DaveSavage
YouTube: YouTube.com/user/MortgageCoachEdge
Dave Savage, founder and CEO of Mortgage Coach is passionate about using social media to help evangelize the Mortgage Coach mission of reinventing the mortgage experience for borrowers, lenders and real estate agents with mobile technology. Mortgage Coach,  recently ranked one of five must have real estate apps by USA Today, allows you to connect socially with families and partners ensuring a confident mortgage decision can be made.
---
---
Kevin Seinfeld
Facebook: Facebook.com/KevinSeinfeldMM
Google+: Plus.Google.com/104649337804467148457
LinkedIn: LinkedIn.com/in/KevinSeinfeldMMI
Twitter: @Kevin_Seinfeld
Kevin Seinfeld has been in the mortgage industry for more than 15 years. Five years ago, Kevin saw the opportunity in social media and began building his online presence. Since then, he's not only been able to establish stronger relationships with his clients and partners, but his business has also increased by 30 percent.
---
---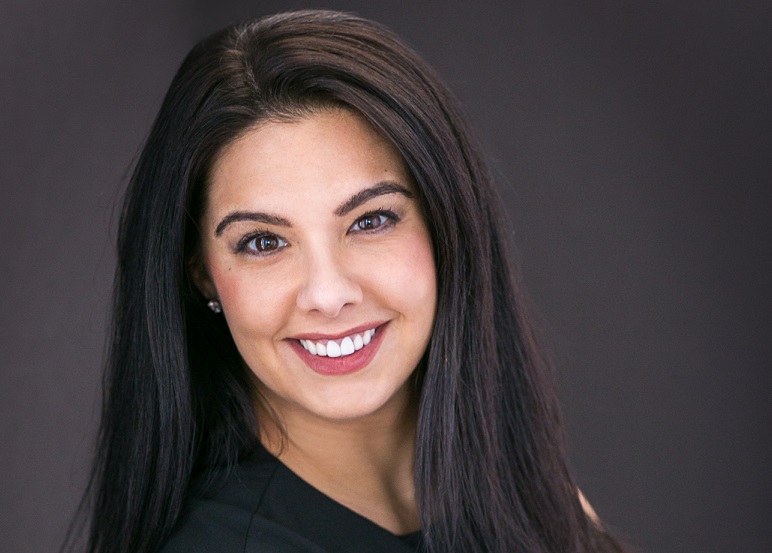 Jacqueline Sendra
Facebook: Facebook.com/Jacqueline.Sendra
LinkedIn: LinkedIn.com/in/JacquelineSendra
Jacqueline Sendra has been a mortgage loan originator since 2004 and is licensed by New York State to teach real estate and finance education. She is passionate to help others grow, develop and achieve their dreams and goals. Jacqueline offers homeownership education classes to inspire and empower Long Island and the boroughs of New York City. Jacqueline always has a team-focused attitude which has helped her become a top originator within her company.
---
---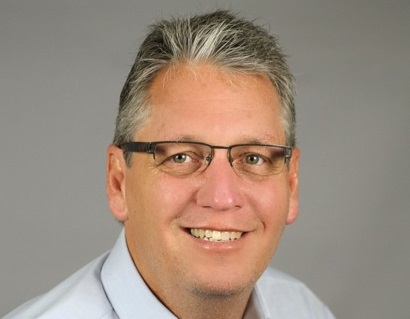 Tom Smith
Facebook: Facebook.com/Mortgages-and-BS-101866693225282
LinkedIn: LinkedIn.com/in/Thomas-"Tom"-Smith-612-386-7672-251b6aa
Podcast: Spreaker.com/Show/Mortgages-bs
Twitter: @omsiguy
Web site: OMSI.biz
A 30-year veteran of the mortgage business, Tom Smith still has the same passion today as he did at the beginning. Making the process simple-fast and hassle-free is the key to success and having the support of family and peers is a bonus. It's about doing what makes sense.
---
---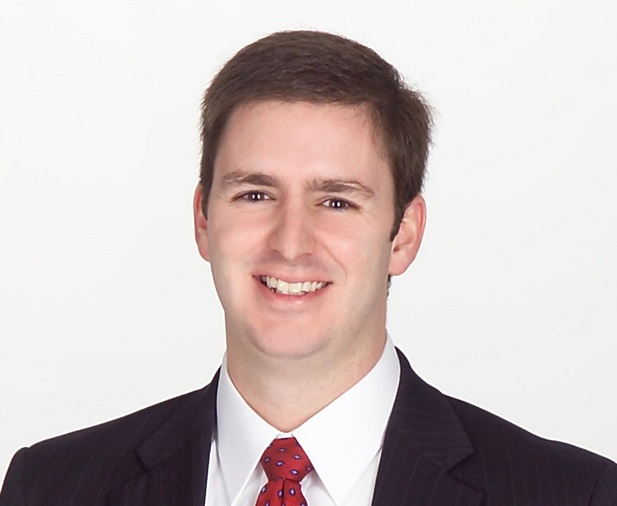 Brandon Snider
Facebook: Facebook.com/INeedAMortgage
Facebook: Facebook.com/BrandonSnider
LinkedIn: LinkedIn.com/in/BrandonSnider
Twitter: @MortgageBrandon
Web site: SniderMortgageTeam.com
Brandon Snider has been in the mortgage business for more than 13 years and is a consistent resource for trusted information for mortgages and real estate. He has built an audience over the past few years through Facebook and other social media platforms by delivering consistent, relevant content.
---
---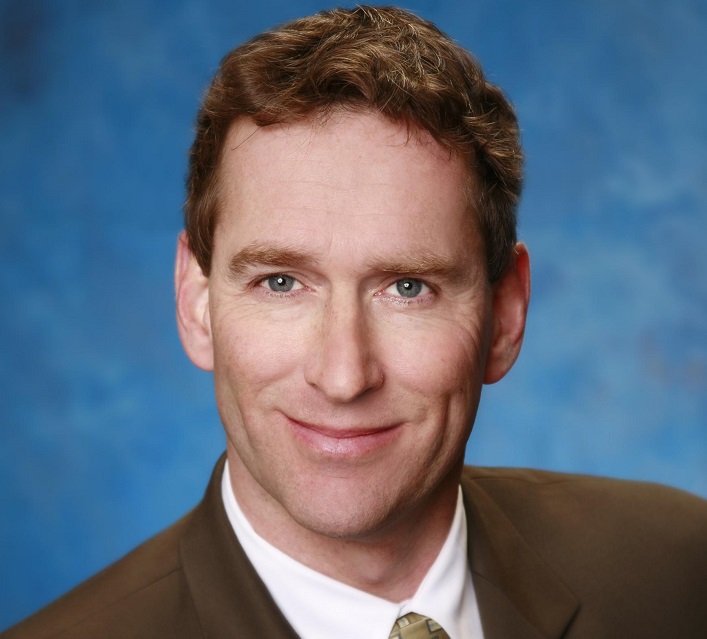 Adam Stein
Blog: LoanTek.com/Blog
Facebook: Facebook.com/LoanTek
LinkedIn: LinkedIn.com/in/AdamLStein
Twitter: @LoanTekOnline
Adam Stein has more than two decades of experience in mortgage origination and management. Beginning as a loan officer in 1992, Adam currently serves as chief executive officer of LoanTek Inc., a division of Bankrate Inc. Under his direction LoanTek's pricing engine, lead management and CRM solutions, have grown to price and deliver two million-plus consumers facing offers every day. These offers result in efficiencies, cost savings, funded transactions and a significant return-on-investment to LoanTek's clients.
---
---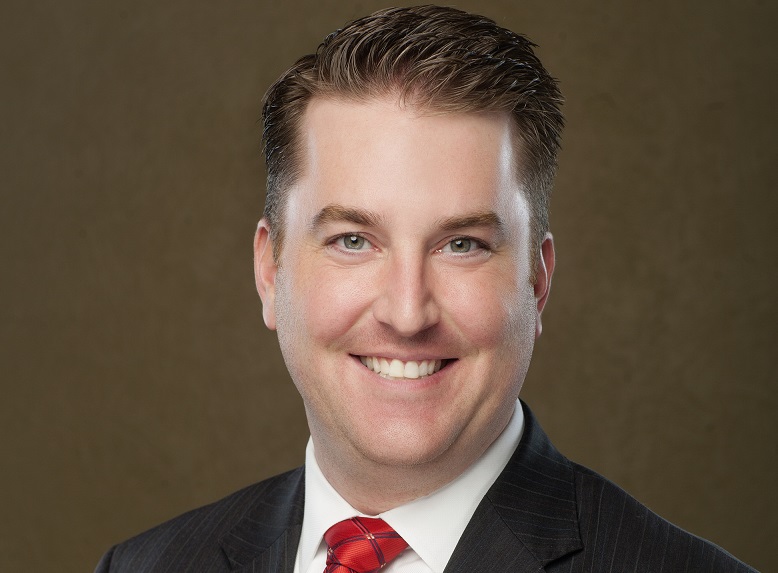 John G. Stevens
Facebook: Facebook.com/JohnGStevensUtah
Google+: Plus.Google.com/u/0/+JohngStevens/Posts/p/Pub
Instagram: Instagram.com/JohnGStevens
LinkedIn: LinkedIn.com/in/JohnGlenStevens
Twitter: Twitter.com/JohnGlenStevens
Web site: JohnGStevens.com
John G. Stevens is currently vice president of NAMB—The Association of Mortgage Professionals. John has worked in the mortgage industry since 2003, and is currently national vice president of business development for MiMutual Mortgage and considers this to be the best career choice for the rising group of Millennials. As an individual with a deep-rooted passion for service, John hopes to be able to serve and impact the industry and local community for years to come.
---
---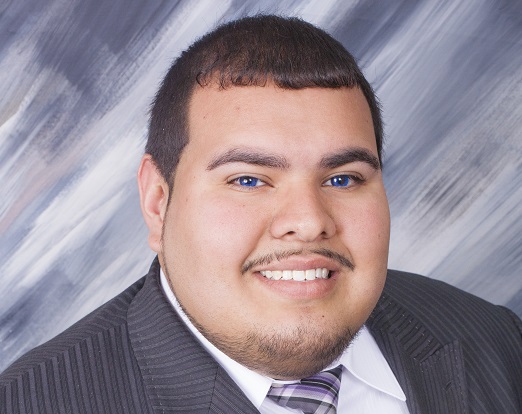 Ed Stojancevich
Blog: RockStarCloser.WordPress.com
Facebook: FB.com/TheRockStarCloser
Instagram: Instagram.com/RockStarCloser
LinkedIn: LinkedIn.com/in/EdStojancevich
Twitter: @HomeFinanceNWI
Web site: TheRockStarCloser.com
Two of Ed Stojancevich's favorite things are real estate and social media. "Being able to combine both of those to help my clients and business partners achieve their goals is truly an amazing feeling," said Ed. "Through social media, I have been able to make connections with other mortgage professionals, coaches and trainers throughout the country, all of which have helped shape my business."
---
---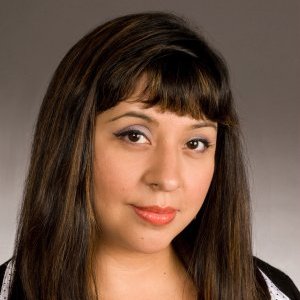 Corey Trujillo
Blog: SynergyMaven.com/Blog
Facebook: Facebook.com/CoreyTessTrujillo
Google+: Plus.Google.com/+CoreyTessTrujillo
LinkedIn: Linkedin.com/in/CoreyTess
Twitter: @CinemaScribe
YouTube: YouTube.com/user/CoreyTess
Corey Trujillo is a mortgage marketing maven with more than a decade of retail banking and corporate branching experience. Corey specializes in creating robust marketing offerings for retail mortgage companies and branch networks. Her clients count on her to solve complex marketing problems for everything from lead generation to branch recruiting.
---
---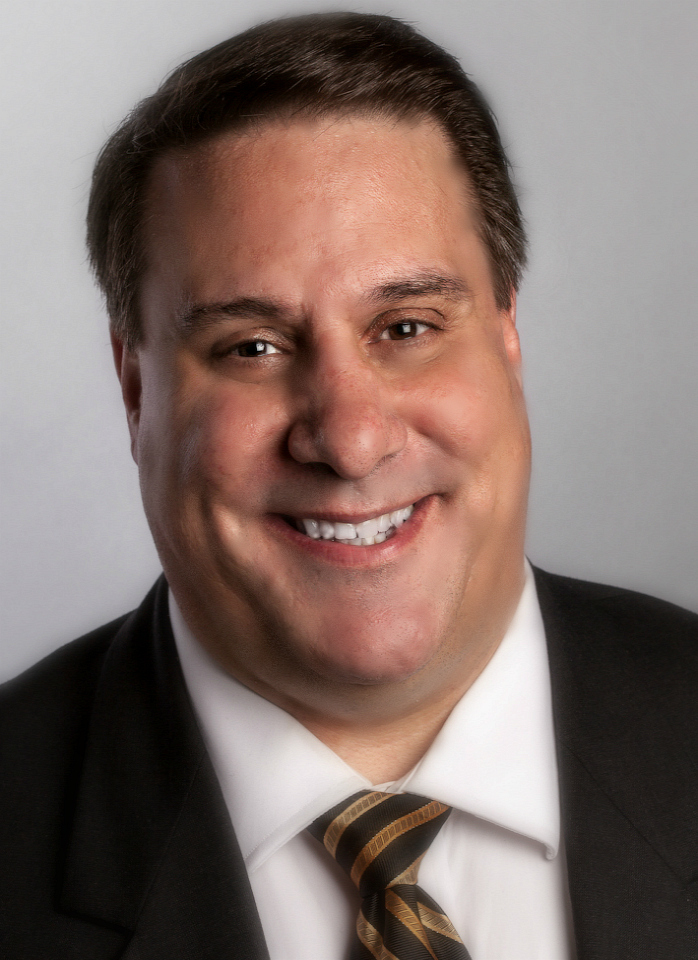 Vincent M. Valvo
Facebook: Facebook.com/Vincent.Valvo
LinkedIn: LinkedIn.com/in/VincentValvo
Twitter: @agilityresources
Web site: AgilityResourcesGroup.com
Vincent M. Valvo is CEO of Agility Resources Group LLC, a provider of conferences and events for mortgage professionals. He also serves as executive director of several prominent mortgage trade associations, including the National Association of Professional Mortgage Women (NAPMW), the Oregon Mortgage Association (OMA) and the Missouri Association of Mortgage Professionals (MAMP).
---
---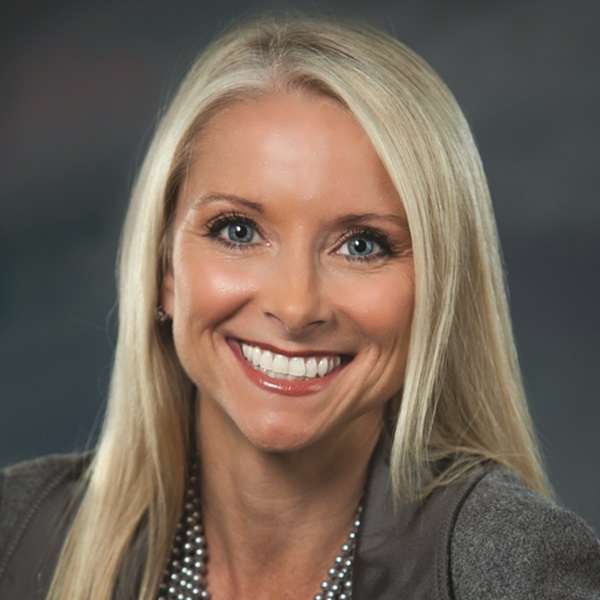 Sue Woodard
Facebook: Facebook.com/Sue.Woodard.92?fref=ts
LinkedIn: LinkedIn.com/in/Sue-Woodard-1401b55
Sue Woodard is president and CEO of Vantage Production, following more than 25 years spent in virtually every aspect of mortgage origination, as well as serving the industry as a vendor. She is also a regular speaker, commentator and contributor for major industry events and publications in addition to mainstream media.
---
---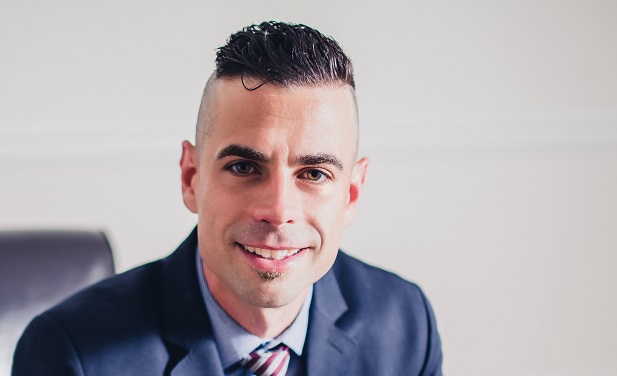 Paul Zinn
Blog: Annie-Mac.com/index.php?s=blog&a=category&id=39
Facebook: Facebook.com/AnnieMac-Home-Mortgage-Recruiting-177602885922178/?fref=nf
LinkedIn: LinkedIn.com/in/PaulZinn
Twitter: @ZinnPaul
Web site: Partner.Annie-Mac.com
Over the last six years, Paul Zinn has become a familiar face in many social streams, but more importantly, his work has led AnnieMac from a new retail player in 2010 to a top 10 lender in the nation. "Any success I have is directly related to being part of a great team and a focus on the vital few things to achieve goals," said Paul. He and his wife Elisa have had three children in the past three years and serve on a church planting team which launched in Philadelphia and has gone from no regular attendees to more than 650 in a given weekend.
---
---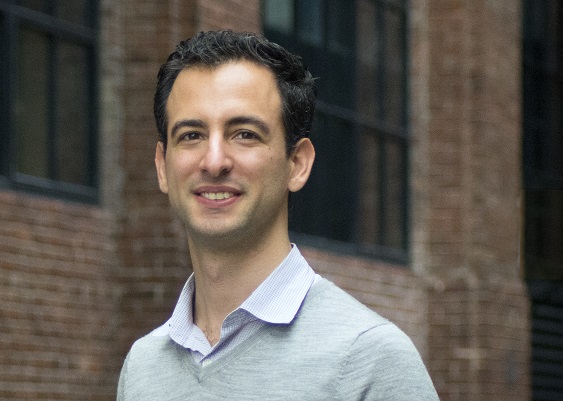 Ori Zohar
Facebook: Facebook.com/OZohar
LinkedIn: LinkedIn.com/in/OriZohar
Nerdwallet Profile: Nerdwallet.com/Ask/Advisor/Ori-Zohar-3380
Twitter: @Ozohar
Web site: Sindeo.com
As co-founder and head of digital marketing at Sindeo, Ori Zohar is at the forefront of Sindeo's mission to create a consumer-friendly path to home financing. As a Millennial, he is wired to be socially connected and networks constantly as Sindeo's most vocal brand evangelist. Under his and co-founder Nick Stamos' leadership, Sindeo is now operating in 10 states and has quickly grown to over 100 employees.