Ginnie Mae Calls on Industry to Address Liquidity Challenges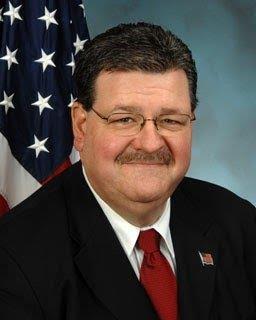 Nearly 900 mortgage originators, housing finance experts, and government officials will join Ginnie Mae over the next two days to explore the most critical challenges still facing the housing finance industry. The two-day 2016 Ginnie Mae Summit in Washington, D.C. will focus on the shift to independent mortgage bankers, new business models for managing mortgage servicing rights, and the uncertain regulatory environment.
"Independent mortgage bankers now comprise approximately 80 percent of Ginnie Mae's monthly issuance volume," said Ginnie Mae President Ted Tozer. "They are an important piece of the continued success of the housing finance industry. However, if we want borrowers to continue to have access to credit, we need to take a serious look at the liquidity challenges these institutions are facing."
The fourth annual Summit takes place as the housing finance industry explores ways to continue providing credit to borrowers despite growing capacity concerns among independent mortgage bankers and decreasing values in mortgage servicing rights.
"We cannot underestimate the central role that mortgage servicing rights value play in this market," Tozer said. "MSR values are declining at a time when we need to borrow against them or sell them to increase liquidity."
Currently, Ginnie Mae's outstanding unpaid principal balance exceeds $1.7 trillion dollars, an increase of more than 50 percent in approximately five years. Further, the corporation saw its highest monthly issuance guarantees in history in August with $48.4 billion dollars. Most of this increase is the result of independent mortgage bankers entering the Ginnie Mae program, helping to account for $3.1 trillion in issuance since 2009.
"These complex challenges, plus a regulatory environment that makes it challenging for depository institutions to return to the mortgage market, are more evidence that Ginnie Mae must continue to effectively and efficiently monitor and evaluate risks presented by this environment," Tozer said.
The 2016 Ginnie Mae Summit provides an opportunity for networking and collaboration between leading lenders, document custodians, D.C.-based policy makers, members of Congress and staff, federal agencies, real estate trade groups and industry analysts. Educational sessions will also provide in-depth examination of Ginnie Mae's business and programs from a variety of perspectives.