Negative Equity: Effects, Data and Solutions
Last week, after years of research, I wrote a paper that detailed the urgent need for a refinance for negative equity or "underwater" non-Fannie Mae, non-Freddie Mac first mortgages, second mortgages and home equity lines of credit (HELOC)1 where no refinance option is available.
Part I explained what negative equity does to the tax base of counties, reducing revenue to these areas and diminishing needed services.2 It explains how homeowners experience "housing lock," unable to move unless an inevitable short sale occurs that adversely affects their credit. It explains that negative equity interferes with homeowners' wage bargaining, preventing them from searching for new jobs knowing they cannot move. Because of no equity, homeowners spend less or nothing on upkeep of properties. Inevitable foreclosures and short sales typically lead to disproportionate numbers of investor purchases.
The value of credit to homeowners is detailed. In a recent study entitled "Can't Pay or Won't Pay? Unemployment, Negative Equity and Strategic Default,"3 it was found that unemployment and falling home values mixed with little or no household rainy-day funds was a common factor among many that lost their homes. Nevertheless, most financially distressed households didn't default, which the researchers said reflected the ability of many of these people to tap resources, such as friends or relatives to tide them over. (defaults occurred due to lender loss mitigation policy that required default). Even among unemployed households lacking enough savings to make even one monthly mortgage payment, more than 80 percent stayed current.
Another intriguing issue was centered on families who could afford to keep paying their mortgages, but chose not to do so. Despite a lot of media attention at the time paid to strategic defaulters, they were rare, according to the study. Fewer than one percent of households with the financial means to pay instead chose to walk away.
It explains how the U.S. is in a perfect storm, where the vast majority of 6.7 million underwater homeowners have mortgages where no refinance exists and at the same time face the inevitable payment increases from millions of resetting interest-only first and secondary mortgages.
Part II provides data of negative equity homeowners from CoreLogic, RealtyTrac and Zillow. It shows that Florida continues to see an increase in initiated defaults and that the number of negative equity homeowners rose to more than 250,000 from the fourth quarter of 2015 to the first quarter of 2016.
It shows how many owner-occupied homeowners with a conventional mortgage that is not Fannie Mae or Freddie Mac could use a refinance: 4,126,433 across the U.S. and 454,825 in the state of Florida alone.
Part II states two specific problems and offered solutions:
►Problem #1: There is no refinance option for non-Fannie Mae, non-Freddie Mac negative equity conventional first mortgages. Additionally, there is no refinance for these first mortgages if they are positive in equity, but are combined with secondary financing that results in a combined loan to value that exceeds 95 percent.
Solution: Provide a refinance for negative equity conventional non-Fannie Mae, non-Freddie Mac first mortgages with the FHA Short Refinance, a loan available for negative equity non-FHA mortgages. Utilize government entity funds, such as Hardest Hit Funds, as a new second mortgage to replace negative equity, even on interest only or high rate second mortgages or HELOCs, down to the maximum FHA Short Refinance loan limit of 97.75 percent of the current appraised value.
►Problem #2: Negative equity second mortgages and HELOCs have no refinance option.
Solution: Provide currently paying homeowners a new secondary mortgage using government entity funds, or Hardest Hit Funds, that is fully amortized at current, lower rates. Six existing mortgages allow new secondary financing for negative equity homeowners when combined with these government entity funds.
►For both solutions: Provide a lower interest rate incentive for underwater homeowners that opt for a shorter term of the new secondary loan.
And the benefits?
1. Allows the homeowner to stay current on their first and second mortgage, keeping credit intact.
2. Provides a new lower rate first mortgage that is fully amortized.
3. Allows for the refinance of a higher second mortgage/HELOC rate that is fully amortized.
4. Replaces resetting interest-only first mortgages and second mortgages or HELOCs, and balloon mortgages.
5. Can provide a lower rate with a shorter term that escalates equity quicker.
---
---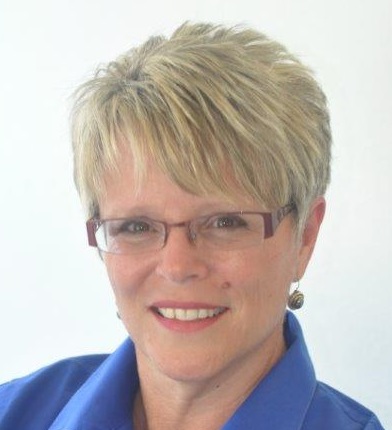 Pam Marron (NMLS#: 246438) is senior loan originator with Innovative Mortgage Services Inc. (NMLS#: 250769) in Tampa Bay, Fla. She may be reached by phone at (727) 375-8986, e-mail Pam.M.Marron@gmail.com or visit HousingCrisisStories.com, CloseWithPam.com or 8Problems.com.
---
---
This article originally appeared in the July 2016 print edition of National Mortgage Professional Magazine.
---
---
Footnotes
1—Negative equity, also referred to as "Underwater: The amount of the mortgage(s) is greater than the value of the home."
2—The Uneven Housing Recovery , Introduction, page 1, November 2015 by Michael Zonta & Sarah Edelman (AmericanProgress.org/Issues/Housing/Report/2015/11/02/123537/The-Uneven-Housing-Recovery).
3—"Can't Pay or Won't Pay? Unemployment, Negative Equity and Strategic Default" By Kristopher Gerardi, Kyle F. Herkenhoff, Lee E Ohanian & Paul S. Willen, June 12, 2015 (FRBSF.org/Economic-Research/Files/S05_P2_KrisGerardi.pdf).
Subscribe to the nmp Daily