Operation VA SITREP: Your VA Situation Report ... Refinancing and Funding Fees!
Happy summer everyone! I hope you guys are absolutely crushing it with your production! I know it's not what many wanted to see, but from a mortgage perspective, I have to tip my hats to our brothers and sisters across the pond for Brexit! That little move has dropped our rates to all-time lows!
You should all be actively and aggressively seeing out servicemembers and asking them if it's okay to give them a free mortgage analysis to see if you can improve their current situation. I think you'll be shocked at how many veterans and active duty personnel don't have a VA home loan. With rates in the low three percent range, depending on their loan size, and their goals and objectives, you just might be able to help a veteran take some cash out, reduce their rate, reduce their term, and potentially save them money every month! I recently helped a veteran who was referred to me by some of my friends in the military community. He currently has an FHA mortgage (don't get me started on that issue … I'll vent on that in a future article!) and wanted to reduce his rate and ask if he could remove PMI on this two-family. Imagine that … he had to ask if he could get rid of PMI! I kindly said, "Sir, there is no PMI on a VA home loan, so, it'll be my pleasure to get rid of that for you!" In the end, we refinanced his home, reduced his rate to 3.250 percent, reduced his term to 25 years, took about $15,000 cash out, and still saved him a considerable amount of money! He'd only been in the house about 30 months, so the amount of money and interest he's saving over the course of his term is incredible! Trust me friends … there are thousands and thousands of qualified military personnel not using their benefit and they own a home!
So, what's the point of this month's little article? The point is, VA funding fees could cost you or your lenders a lot of money if you don't disclose them properly in a VA cash-out refinance situation. There is no reduction in the VA funding fee on a VA cash-out refinance regardless of the amount of equity in a property. Remember, on a VA purchase with 10 percent down, the funding fee is reduced from 2.150 percent (regular service and first-time use) to 1.250 percent. So, it's easy to make the mistake and assume that a refinance with greater than 10 percent equity means the funding fee should be reduced accordingly. I mean, it's allowed on purchases, right? WRONG! Every VA cash-out refinance will have one of the following three scenarios.
►First, if the veteran is applying or a cash-out refinance and has never used their VA benefit, then, regardless of equity, the funding fee will either be 2.150 percent (regular military service) or 2.400 percent for those who served in the Reserves or National Guard!read 
►Second, if the veteran has used their VA benefit in the past, and they are refinance an existing VA home loan or converting from another loan program to their VA benefit, the funding fee will be either 3.300 percent (regular military service) or 3.300 percent.
►Third, if the veteran has a 10 percent or greater service connected disability and is identified as "Exempt" on their Certificate of Eligibility, then there will be no VA funding fee.
So, what happens if you take an application, issue the Loan Estimate, and realize that the funding fee is incorrect? Let's say you disclosed 1.250 percent when in fact, it really should have been 2.150 percent. Well, unfortunately, the lender will be stuck paying that difference! RESPA and the Consumer Financial Protection Bureau (CFPB) have stated that an incorrectly disclosed VA Funding Fee is not a valid change of circumstance, and subsequently falls under the "Services You Can't Shop" category which is a zero tolerance category. Imagine improperly disclosing a 1.250 percent funding fee on a $523,000 VA home loan that should have had a 2.15 percent funding fee? You just cost your lender nearly $5,000! Chances are your boss and the company will be pretty upset! The best way to eliminate these types of mistakes is to quickly have your processing/operations team obtain the COE prior to taking a RESPA Compliant Application. You can also have the veteran sign up for an account on Ebenefits.va.gov and order one on their own! I've done this many times, and it really makes the entire process even easier! If you're finding, like I am, that your VA cash out business is growing, then I highly recommend you check with your compliance department on the appropriate way to avoid these costly mistakes and ask about the ramifications if a mistake is made!
Don't worry if you appropriately and accurately issue an LE on a $500,000 cash-out refinance, but the veteran subsequently decides to increase or decrease their loan amount. This is considered a "Valid Change of Circumstances" and all you need to do is follow your company's protocol for Change of Circumstances! This issue of improperly disclosing funding fees, seems to be happening with greater frequency, so much so that the VA just issued a Circular 26-16-21 to help remind the industry what are the correct numbers (Benefits.VA.gov/HomeLoans/Resources_Circulars.asp).
Hopefully you're reading this article while taking in all of the amazing information being put out at our 2016 NAMB National Convention in sunny Las Vegas! It's going to be a great show and the information and speakers we have this year are some of our best! Thanks again for taking the time to my article, and as always, if you haven't thanked a veteran today, please take time to do so! They've done more for us than we could ever repay!
---
---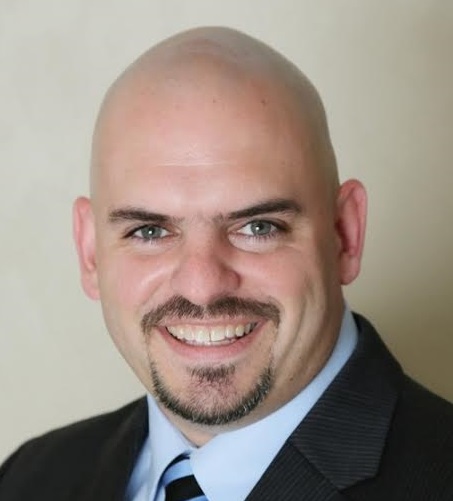 Richard M. Bettencourt Jr., CRMS, CMHS of Danvers, Mass.-based Mortgage Network is secretary of NAMB—The Association of Mortgage Professionals. He may be reached by phone at (978) 304-0818 or e-mail RBettencourt@MortgageNetwork.com.
---
---
This article originally appeared in the August 2016 print edition of National Mortgage Professional Magazine.