Rep. Waters Refuses to Meet With Trump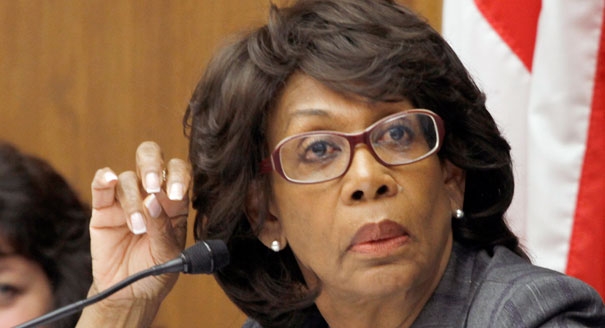 The ranking Democrat on the House Financial Services Committee has stated her refusal to meet with President-Elect Donald Trump, adding that she will work aggressively to obstruct his policy agenda.
In an interview with MSNBC, Rep. Maxine Waters (D-CA) did not mince words regarding her hatred for the incoming president.
"I don't trust him," Rep. Waters said. "I don't believe him, I have no intentions of sitting down with him. I'm going to fight him every inch of the way."
Rep. Waters added that Trump "stepped on everybody and has no respect for his colleagues" while insisting that Capitol Hill Democrats were "nice" and tried to "bend over backwards" to work with Republicans during the years when the Democrats controlled both chambers of Congress.
Earlier in the month, Rep. Waters attempted to involve the federal General Services Administration (GSA) in her campaign against Trump. Waters, in a public letter, called on the GSA to immediately terminate lease agreement with the Trump Organization for the Old Post Office Building, which has been transitioned into the Trump International Hotel in Washington, D.C.
"The potential conflicts of interest stemming from the current lease will compound significantly after the presidential inauguration," Rep. Waters wrote. "Inaction by GSA now will result in President Trump having the unprecedented authority to appoint a new GSA Administrator and potentially exert improper influence in pursuit of a new lease that allows him to remain associated with the Trump International Hotel in D.C. while he is serving in office."