A History of Regulatory Changes in Appraisal and the Challenges of Staying Informed
When I started in the appraisal business in August of 1990 in the state of Ohio, there were no official regulations or requirements to become an appraiser. If lenders sent you work, you could call yourself an appraiser. That said, many lenders did require some degree of appraisal related education and being a member in or having a designation with one of the national appraisal related organizations was helpful in finding and securing new business. This was important because these organizations were able to provide some accountability and structure through their by-laws and peer review arrangement. However, only about 30 percent of practicing appraisers belonged to one of these organizations. As such, for the most part, the industry was self-regulated. The client, through the loss of business, applied the only meaningful discipline for unethical and/or incompetent behavior.
In short order, this all changed due to the Savings & Loan (S&L) crisis of the 1980s. With the finger of blame firmly pointed toward appraisers, what followed is a long list of regulatory requirements implemented to oversee appraiser qualifications, standards and accountability.
The first of many regulations started with the Financial Institutions Reform, Recovery and Enforcement Act (FIRREA) of 1989. Out of FIRREA, the states were charged with overseeing the regulation of appraisers through a licensing and certification process. This act also formed the Appraisal Subcommittee (ASC) to oversee The Appraisal Foundation (TAF) and the state regulatory authorities. With its two boards, the Appraisal Standards Board (ASB) and the Appraiser Qualifications Board (AQB), The Appraisal Foundation was charged with setting the standards and qualifications for real estate appraisers. The Uniform Standards of Professional Appraisal Practice (USPAP) was also adopted as the generally recognized ethical and performance standard for the appraisal profession. USPAP is updated every two years and compliance is required for all licensed and certified appraisers involved in any federally related transactions.
For years, not much changed from a regulatory perspective until the mortgage meltdown of 2008. Many of the concerns surrounding the meltdown pointed to inflated appraisals as a result of pressure being applied to appraisers by the clients who ordered them. Because appraiser independence is a critical component in the mortgage transaction the first shot to correct this pressure was in the form of a private agreement between the government-sponsored enterprises (GSEs) and the New York State Attorney General Andrew Cuomo in May 2009. This agreement, known as the Home Valuation Code of Conduct (HVCC), is more accurately described as an industry standard as opposed to a federal regulation. Nevertheless, HVCC effectively created a barrier in the ordering process between a lenders loan production staff and the appraiser.
HVCC was short-lived because on its heels was the passage of the Dodd-Frank Act in July 2010. Part of the provisions of the Dodd-Frank Act was the sunset of HVCC in August 2010. Although no longer enforceable, at the direction of the Dodd-Frank Act, the spirit of HVCC and its appraiser independence provisions are codified in the amended rules of Regulation Z of the Truth-in-Lending Act (TILA). Similar language can also be found in the GSE's Appraiser Independence Requirements and the Interagency Appraisal and Evaluation Guidelines.
Other significant changes in the appraisal industry, as the result of the Dodd-Frank Act, is the creation of the CFPB that is responsible for administrating the new laws and regulations of the act. It also sets the stage for mandatory reporting and that fees paid to appraisers be customary and reasonable. In addition, due mostly to the proliferation of appraisal management companies (AMCs) as the result of HVCC, state regulatory authorities are now required to register and regulate AMCs and the ASB must maintain a National Registry.
Although the Dodd-Frank Act was passed in 2010, many of the above requirements are still in the process of being implemented and the details of others are still being debated. In brief, there is a lot of work to be completed and in turn a lot of necessary education.
In December of 2010, the Interagency Appraisal and Evaluation Guidelines were modified and include direction in regards to the difference between an appraisal and evaluation and when each must or can be used in a transaction. The Guidelines also make it very clear that a lending institution must exercise due diligence in selecting and monitoring third party arrangements regarding appraisal and evaluation outsourcing. This oversight also includes policies for the lender to ensure the third-party they use selects an appraiser who is competent, independent and has the requisite experience and knowledge for the assignment.
In addition to the above regulations, the GSEs have also made numerous changes over the past several years. In 2011, the GSEs established the Uniform Appraisal Dataset (UAD), and in 2012, the Uniform Collateral Data Portal (UCDP). Together, these changes standardized the appraisal writing process and provided a single point for appraisal delivery. These two changes also paved the way for the execution of Fannie Mae's Collateral Underwriter (CU) in 2015 which is designed to be a risk tool used by lenders to support proactive management of appraisal quality.
Not to be outdone, FHA recently implemented a separate, but very similar, standardized appraisal writing requirement outlined in their Data Delivery Guide along with their very own Electronic Appraisal Delivery (EAD) portal. FHA recently replaced the 4150.2 valuation guideline handbook with their new single-family housing policy handbook 4000.1. It's also worth mentioning that in October 2009 FHA made a change that requires a certified credentialed appraiser complete all FHA assignments. Appraisal trainees and licensed appraisers are prohibited from signing an FHA report.
With all of these changes and no doubt more to come, one has to wonder, how does an industry with so many participants keep current. For those who operate nationwide, 55 separate state and jurisdictional regulations are enough alone to make your head spin. The answer of course involves careful planning.
For larger organizations this challenge can be accomplished easier through hiring specialized personnel or entire departments dedicated to compliance and industry changes. For smaller organizations this task can be more challenging. To assist in this regard, many larger AMCs use their specialized personnel not only as a way to educate their own staff but also offer them as an expert resource to their panel partners and smaller clients. This can be accomplished through regularly scheduled newsletters, timely blog posts, Webinars, or even classroom trainings. I've personally provided this service to both our appraiser partners and clients using all of the methods noted above.
Another resource to keep up-to-date with changes is by attending industry meetings and conferences. These venues often have speakers who are experts in their respective fields and can provide timely education and insight regarding current and upcoming changes. These settings also provide good networking opportunities with your peers. Talking with others who are navigating the same challenges is an excellent way to gain additional understanding on how specific industry changes might affect your own business model. This can be a big help in understanding what changes you may need to make in order to be prepared.
At AXIS, we have an annual appreciation party where we invite both our appraiser partners and clients to attend an open house during the day with breakout sessions to inform clients and appraisers alike, and a cocktail reception in the evening, followed by a second day of appraiser CE. In an industry where much emphasis is placed on keeping clients and appraisers apart, it is refreshing to bring both together in a relaxed atmosphere where transparent, open, and nonspecific conversation is encouraged. Hearing the perspectives of other participants in the mortgage process can provide a lot of clarification and understanding. At the end of the day, we're all just trying to do our job.
Let's not forget that many in the industry are required to take continuing education (CE) to maintain their respective credentials. If you have to take CE, why not look for education that specifically addresses recent or proposed upcoming changes. You have to spend the time, why not spend it learning something new. Be selective and don't be afraid to pay a little more if needed. CE is often an additional benefit of attending a conference like I mentioned above. It may cost a little more but the cost is offset given the timely information and available networking opportunities.
I totally understand compliance and regulatory changes isn't the most exciting thing to deal with in your day-to-day operations and it typically doesn't make us any money. In fact, more often than not, it costs us money and can be downright expensive. However, although compliance can be expensive, the cost of noncompliance can be even greater.
---
---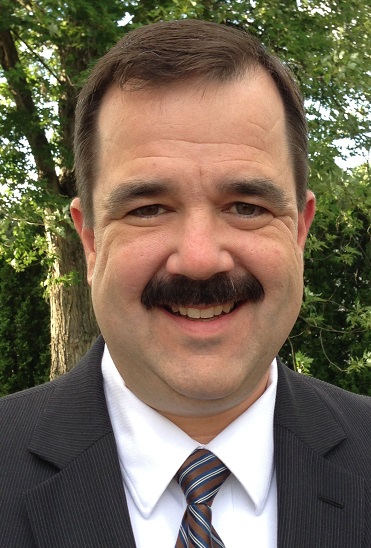 William Waltenbaugh, SRA, AI-RRS is chief appraiser at AXIS Appraisal Management Solutions and is a certified appraiser with more than 25 years of experience in the real estate industry. With several years of experience as a chief appraiser and director of compliance, he has developed a proven track record of implementing necessary policy and procedures to ensure quality and compliance. William may be reached by phone at (888) 806-2947, ext. 331 or e-mail BWaltenbaugh@AXIS-AMC.com.
---
---
This article originally appeared in the August 2016 print edition of National Mortgage Professional Magazine.