Appraisals, AVMs, BPOs: Which Should Mortgage Professionals Choose?
To help their customers, lenders might be tempted to choose a less time consuming—and potentially lower cost—real estate valuation method than an appraisal. But while alternative valuation options—such as automated valuation models (AVMs) and broker priced opinions (BPOs)—might be cheaper, are they better?
AVMs and BPOs can play valuable roles in real estate valuation, but there are many reasons they should be regarded as supplements to, and not replacements for, real estate appraisals ... which remain the valuation profession's "gold standard."
What is an AVM?
The Appraisal of Real Estate, 14th edition, published by the Appraisal Institute, defines an automatic valuation model, or AVM, as: "Computer software that queries property and market data, analyzes comparable property and market information to assign a value or range of values to a particular property, or generates metrics applicable to assessing the credibility of valuation-related statements or conclusions."
Developed approximately 40 years ago by property tax appraisers, AVMs analyze property information from public property records, including tax assessments and deeds.  The goal was to help improve productivity and fairness in locations where there may not be a sufficient number of tax assessors. 
By the 1990s, AVMs became important tools (http://rismedia.com/2016/05/18/automated-valuation-models-what-you-shoul...) for financial institutions in their evaluation of collaterized mortgage risk. Today, consumers can get a "guess-timate" of their home's value without the cost or time of dealing with a lender or an appraiser. This information is available within minutes using free AVM programs on websites such as Trulia and HouseLogic.
But does the convenience of easy access ultimately help or harm lenders' clients?
The disadvantages of AVMs
AVMs can be quick and inexpensive, but they are not simply "automatic appraisals." The reliance on them instead of an actual appraisal is an illustration of the Latin phrase caveat emptor ("let the buyer beware"). Here are a few reasons:
►AVMs can be non-credible and unreliable: AVMs are only as good as the data that generates them. Their end results rely on publicly reported data that are frequently inaccurate, incomplete or out of date. AVMs also may pull information from FMLS or MLS that does not correspond to data requirements and regulations governing a physical appraisal.
►AVMs can't factor in property's physical attributes: AVMs cannot consider physical factors that can affect property values such as a recent kitchen remodel, the quality of the neighborhood, convenient access to public transportation or the motivation of the seller. An actual appraisal typically requires an appraiser to visit the property and to perform a visual inspection. This enables appraisers to accurately report property information, which they can verify.
►AVMs may be submitted as evidence in a lawsuit: Litigants have used AMVs as evidence in lawsuits alleging appraisals prepared by certified appraisers were inflated. Although it is known that AVMs rely on out-of-date information and are subject to bias, several federal and state courts have ruled that, in the early stages of a trial, the AVM estimate is admissible, allowing the law suit to continue.
►AVMs may cause unnecessary stress for consumers, lenders, real estate agents and appraisers: Consumers may not realize that the property value produced by an online AVM could be non-credible and unreliable. Convinced that the appraisal is non-credible and unreliable, they may challenge it, or even cancel a sale or purchase.
It's worth noting that the federal Dodd-Frank Act signed into law in 2010 requires a complete interior inspection appraisal in all "higher risk" loans. It confirms the importance of competency and thoroughness in collateral valuation, particularly in higher risk situations. Where there is more risk with the loan, and other factors such as credit and capacity to repay indicate higher risk, more diligence in the collateral valuation process is imperative.
Under Dodd-Frank, the term "higher risk" has an expanded definition, and it reportedly has the potential to capture as much as 10 percent of today's market.
For mortgage professionals in need of a credible, reliable opinion of value, BPOs also might or might not have a place in the lending process.
Broker price opinions
Broker price opinions, or BPOs, are opinions of property value rendered by a real estate broker. They are frequently used in cases where a lender has a potential foreclosure. Not wanting to alert the homeowner of this action, a real estate broker may be hired prior to the foreclosure to determine the property value.
There are two types of BPOs:
►The drive-by BPO: As the name implies, the broker does not enter the property, but only drives by, assessing the value from the outside.
►The interior BPO: The broker gains access to the interior of the property and performs an assessment.
BPOs are useful particularly in cases of national mortgage lenders who may not have a familiar valuation professional near the property. Lenders also may use them to help price real estate owned assets.
Unnecessary risk
The Appraisal Institute believes that BPOs should not be used as the basis of lending decisions. This practice creates unnecessary risks for consumers and lenders, and its use for any lending transaction should be prohibited:
►BPOs contain an inherent conflict of interest: The primary role of the real estate agent performing the BPO is to facilitate a sale of real property, not to objectively develop an opinion of value.
►BPOs are a largely unregulated service: BPOs and the agents performing them often are not subject to effective federal and state oversight. While real estate agents performing BPOs usually face no legal ramifications for non-credible and unreliable price opinions, banks using largely unregulated valuation services are exposed to compliance and audit risks. Institutions relying on potentially non-credible and unreliable BPOs for real estate valuation usually have no effective legal recourse in the event of fraudulent price opinions.
►BPOs undermine the banking system: The use of BPOs for real estate valuation undermines the fiduciary responsibility of banks to government agencies, insurance companies, borrowers, investors and stockholders to obtain market value of distressed assets. Appraisal Institute professionals frequently report distressed assets sold well below their actual market value.
►BPOs increase risk: Bank regulatory agencies are increasing consumer and lender risk by permitting regulated financial institutions to use BPOs for transactions involving loans of $250,000 or less. This high threshold results in most mortgage loans in the U.S., and virtually all loans in thousands of low to moderate income communities in America, potentially being valued by unregulated individuals with a financial stake in the sale of the property. The banking agencies are mistaken to conclude that BPOs are sufficient to ensure the soundness of the deposit insurance funds.
Appraisers can provide a range of services that serve the same purpose as a BPO. Data pulls, desktop appraisals and AVM-assisted appraisals are all services that can be provided by independent and objective appraisers in accordance with enforceable standards.
Confidence to lend
Regardless of the sophistication of the software or the skill of the real estate broker, AVMs and BPOs cannot reach the credibility and reliability of an appraisal conducted by a qualified, competent appraiser. These professionals have the training and expertise to produce clear and concise valuations that are unbiased and impartial, and that are based on physical examinations, statistics, facts and other relevant information. In the case of Designated Members of the Appraisal Institute, the designations MAI, SRPA, SRA, AI-GRS and AI-RRS represent advanced knowledge, and a commitment to strict professional ethics and standards that assist in giving financial institutions the confidence to lend.
AMVs and BPOs can be useful tools in real estate lending and serve specific functions. Neither, however, is comparable to real estate appraisals in developing values for lending decisions. As a long-term result, professionally prepared appraisals provide lenders with the confidence to lend, in any type of market.
---
---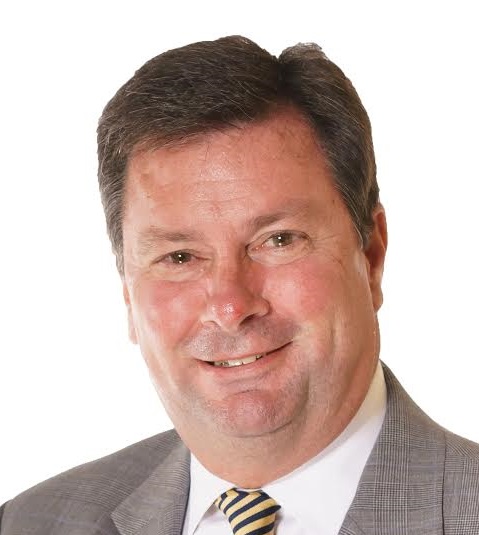 Scott Robinson, MAI, SRA, AI-GRS, is the 2016 president of the Appraisal Institute, the nation's largest professional association of real estate appraisers, with nearly 20,000 professionals in almost 60 countries throughout the world.
---
---
This article originally appeared in the September 2016 print edition of National Mortgage Professional Magazine.