Compliance Education for Today's Mortgage Professional
Compliance requirements have reached new heights in recent years, impacting virtually everyone involved in mortgage lending regardless of job function/responsibility. As a result, effective compliance training has become an ever increasing challenge to the various stakeholders in the industry. This article addresses some of those challenges in an effort to provide guidance for those tasked with compliance training of existing experienced staff as well as new staff entering the profession or taking on new roles of responsibility.
In this article, we will examine the effectiveness of live classroom versus online education programs and the most effective training methodologies for new employees.
Having been an educator for more than 30 years, I can certainly attest to the advantages to the live classroom experience where the class facilitator/instructor can receive immediate visual feedback from the class participants as to the effectiveness of the presentation content and delivery methods.
In that same time period, I have also been on the other side—as a classroom participant in hundreds of live classroom courses and was able to provide some of that immediate feedback to the instructor.
I have also taken numerous online and synchronous courses and as a certified distance education instructor I developed a seven hour online course in 2014 that was approved by the International Distance Education Certification Center (IDECC), the internationally-recognized agency for distance education instructor and course approvals.
There are advantages to both educational venues which we will now begin to explore.
As you prepare to develop your educational program some of the factors to consider are:
1. Will the audience be on campus or remote, or a combination of both?
2. How large is the audience you are attempting to reach?
3. Is the subject matter conducive to live classroom or online presentation or both?
4. Do you have skilled trainers or will you be using subject matter expert (SME) / staff?
5. Will the training materials be submitted for CE approval? Involve completion certificates?
6. What is the length of the training session?
Consideration #1: Will the audience be on campus, or remote, or a combination of both?
Live classroom training: If the training will be on campus in a live classroom setting, what classroom facilities are available?
Classroom setup
►Will class room style seating be available?
►Does the room have Internet access for Web-based content during the class?
►What audio/video equipment will be needed and available?
Instructional materials
►Will there be any handout materials that will need to be printed in advance?
►Will they be provided by the instructor/facilitator?
Instructor(s)/facilitator(s): Local or will travel/lodging arrangements be needed?
Remote Participants
►It is possible to include remote participants under certain circumstances: Provide the training materials in advance and/or have phone conference capabilities so they can listen in and follow along with the training materials from remote locations.
Off-campus facilities: If the training will be live classroom, but take place in an off-campus facility, many of the same questions noted above will be applicable, particularly the classroom setup, audio/video equipment availability and cost, and phone conference capability if any of the attendees will be participating from remote locations. Classroom style is the most preferred vs. seating in the round for those participating in the class room setting.
Online training: In today's high-tech and globally mobile world on-line education offers the most flexible training options for employers and employees. If the training is to be conducted online, there are numerous options available including:
►Pre-recorded videos that attendees can access independently on their own schedule which can include proprietary training content developed internally as well as take advantage of a broad range of recorded training videos accessible on Web sites such as the Consumer Financial Protection Bureau (CFPB), Fannie Mae, Freddie Mac and the U.S. Department of Housing & Urban Development (HUD).
►Live Webinars can be presented in several formats, including less expensive teleconferencing options than webinar links. By providing the attendees with a PDF copy of the presentation materials ahead of time, the presenter can then direct everyone on the conference line as they progress through the materials, versus live screen-sharing. This also reduces technical hardware/software issues some of the attendees might experience attempting to link to a webinar versus dialing into a conference line.
►If interactive video conferencing is the preferred method, there are several free or low-cost Web conferencing providers, including FreeConference, Join.me, AnyMeeting, Speek, Google Hangouts, and GoToMeeting just to name a few.
Consideration #2: How large of an audience will you be attempting to reach?
If the training is via live classroom setting, will the classroom accommodate everyone in one session or will you have to split the training into multiple sessions. If multiple sessions are required, can they be achieved in the same day? If not, that impacts the facilities availability, even for on-campus training where multiple departments utilize the same training room, travel arrangements for any out-of-area instructors, etc.
Case-in-point … every two years, I have been conducting a seven-hour compliance training class for one of our client's underwriters and appraisers. The attendance size is so large we have to split the training into two separate days. This definitely creates numerous logistics issues which we will cover in the answer to question 6.
Consideration #3: Is the subject matter conducive to live classroom, an online presentation or both?
Most educational content can be effectively delivered via either medium, especially with the recent technological advancements in Internet-based communication hardware and software. It is also dependent upon whether the compliance training subject matter is required to be taught in a class room setting or if online training is acceptable. It therefore becomes a decision based upon resource allocation, proximity, complexity of content relative to the experience and skillset of the participants and regulatory or enterprise requirement.
Consideration #4: Will the training be conducted by skilled trainers, subject matter experts (SME)s or internal staff?
The answer is heavily dependent upon the complexity of the training content, the size of the enterprise the training is designed for and staff resources. This article is really speaking to the companies and enterprises who do not have skilled trainers on staff. Fortunately, the industry has an abundance of SMEs who can share their knowledge and expertise as it relates to the numerous provisions within Dodd-Frank, TRID, or virtually any compliance subject we deal with. A good SME resource is the Collateral Risk Network, with membership covering every facet of the industry.
Consideration #5: Will the training materials be submitted for CE approval?
What sort of completion certificates (if any) or recording method will be required to demonstrate completion of the training? Many of the attendees will be involved in various certification programs that require a certain number of continuing education course hours to be completed for each certification renewal cycle. If this applies to your group, then identifying the submission requirements and gaining CE credit approval can add significant value to the training.   
Consideration #6: What is the length of the training session?
The length of the training session can have a significant impact on department staff coverage, logistics of attendees if conducting a live classroom training, whether the length of time covering the materials is sufficient to qualify for continuing education credit to the respective certification agencies, etc. As mentioned earlier, if being conducted by guest lecturers or trainers, travel and possible lodging arrangements will need to be coordinated with the training dates. Obviously recorded online videos offer the most flexibility for the training experience, but do present challenges regarding the level of participation by the attendees who might be tempted to multi-task during the training session. This is less likely to occur in employer-sponsored training than an industry-related training for mandatory certification renewal. The second preferred option is to conduct a live Webinar, but this will require participation at a specific date/time for everyone attending. Fortunately, sophisticated software does exist today that can monitor remote attendees level of participation during the session if that is a concern of those developing and/or conducting the training.
In this article, we discussed the fact that compliance requirements have reached new heights and as a result, increasing the need for effective compliance training which has become an ever increasing challenge to the various stakeholders in the industry. This article addressed some of those challenges taking into consideration numerous variables relating to live classroom presentations, recorded online videos as well as live online presentations including some resources for free or low-cost online applications intended to assist both large well-capitalized enterprises, as well as small low-budget companies struggling with ensuring their staff have sufficient compliance training.
---
---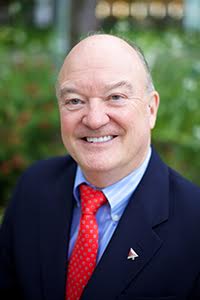 Greg Stephens, SRA, MNAA, CDEI is chief appraiser and senior vice president of Compliance for Metro-West Appraisal Company. Greg also serves as chair of Government and Legislative Affairs for the National Appraisal Congress; vice chair of the Government Affairs Council for Collateral Risk Network; and is a member of the Government Relations Committee for the National Association of Appraisers.
---
---
This article originally appeared in the September 2016 print edition of National Mortgage Professional Magazine.