Lykken on Leadership: How to Build an Unstoppable Leadership Team
Great leadership is often the deciding factor in whether an organization achieves extraordinary success or miserable failure. But all too often when we think of leadership, we hold too narrow a definition of what we mean. We may know the CEOs of several organizations. We may know the head coaches of our favorite sports teams. We may know the presidents, prime ministers and other world leaders in many countries. But, do we know the CFO or COO of those same organizations? Do we know the organization's vice president of sales? And what about sports teams—do we know the assistant coaches, offensive coaches and defensive coaches? We know the world leaders, but do we know their support staff—the ministers of the various departments that organize their respective countries?
While the single leader at the top of large businesses, sports franchises, and countries may have name recognition, most of them will tell you how largely they depend on the people working with them to manage their respective enterprises. Great leadership does indeed make the difference, but that doesn't just mean the leader at the top—it means the entire leadership team. If your organization is going to flourish, you need solid leadership positioned in every department. In this article, I would like to discuss some tips for building an unstoppable leadership team.
Keep it small
When you get too many people with strong opinions trying to move in the same direction, it can get messy. Your core leadership team should be small enough to allow everyone a voice and yet still permit you to be nimble in your decision-making. If you're in an hour-long meeting and everyone doesn't get a chance to talk, you've probably got too many people on your leadership team.
Give them autonomy
Leaders cannot truly lead unless they are allowed to make their own decisions for their teams. If you are at the top of your organization and you are trying to build a strong leadership team, you should give each leader the flexibility to run his or her own department. If they are worthy of the position they're in, they'll know their teams far better than you do. Empower them to make decisions for their own teams, and you'll get much better results.
Maintain shared values and goals
You don't want to micromanage your leadership team—you want to empower them to execute in the way that they think best for their departments. That's where autonomy comes in. That being said, there is a face of leadership in which you do want to control the behavior of your leadership team--and that is in how well they adhere to your mission. How they go about fulfilling the mission is one thing but, if you don't have every member of your team united under the same vision, your team will be pulled in each and every direction. You've got to make sure each member of your leadership team is striving for the same thing. You've got to have shared values you are striving to keep and goals you are striving to reach.
Foster an environment of trust
It really doesn't matter how competent your leaders are as individuals; if they don't trust each other, they will not be able to function as a team. Now, there are a few components to this. First, there's accountability. You have to make sure each member of your team has the competence and willingness to live up to his or her expectations. If any single member of your leadership team cannot be relied upon to get the job done, the entire team will suffer. So, your leadership team first and foremost must be dependable. The second component of trust is vulnerability. Basically, this means that the members of your leadership must be comfortable with one another. When leaders on a team put up walls, important information does not get communicated, factions form, and misunderstandings abound. You have to have a team that is open and honest in communication. The leaders on your team must be willing to get "naked," to strip away all of their defenses and reveal themselves for who they really are. Unless this happens, you cannot really have authentic trust.
Meet often
In some business circles, meetings are considered to be the great enemies of productivity. They are considered bureaucratic formalities that waste time that could be better spent getting things done. When you're talking about work, the thinking goes, you aren't actually working. This may be true in certain contexts but, when it comes to your leadership team, meeting as often as possible is absolutely essential. In a way, this all goes back to trust. It's fairly common knowledge that the more time you spend with people, the more you come to trust them. If the members of your leadership team only spend time in their own departments and never meet with other leaders, how can they really begin to trust one another? Another important reasons that leaders should continually meet together, though, is inter-departmental communication. Misunderstandings are all too easy in the workplace. If your leadership team seldom gets together to discuss what's going on in the business, how are the supposed to know what's going on in each department? Meeting together on a regular basis gives the team members the opportunity to understand the business from one another's perspective.
Share resources and insights
It's important that the members of your leadership team view themselves more collaboratively than they do competitively. When they see one another as threats, they will conceal information from each other. Then, because each department is doing its own work in isolation, you end up duplicating a lot of expenses and procedures. When the members of your team see themselves as an actual team, though, they will share resources and insights with one another. When this happens, you will find redundancies in your organization that you can eliminate and your organization will be made better off all around. The members of your team must be of the mindset that if it's better for the organization, then it's better for them as well.
Value commitment
One final thing to call attention to is the importance of placing committed individuals on your leadership team. You want to have people in place who have demonstrated a long-term dedication to your organization and its values. Otherwise, you will constantly find yourself having to retrain people and backfill the implementation of strategic objectives. When you can, promote from within. People who have worked in your organization for years not only know your organization well, but they have also demonstrated loyalty and you can trust that they will likely stick around. If you must hire for your leadership team from outside your organization, try to seek out candidates who have been with their previous employers for a reasonable length of time. Leadership is all about the long game; you need people on your team who can stick it out.
There are many other important factors in building a strong leadership team, but this should be a good start. The important thing is to remember that there really is no such thing as the "self-made man" (or woman). Every leader relies on others to support their success. As a leader, you are only as good as those with whom you surround yourself. Build a great leadership team, and you will truly be unstoppable.
---
---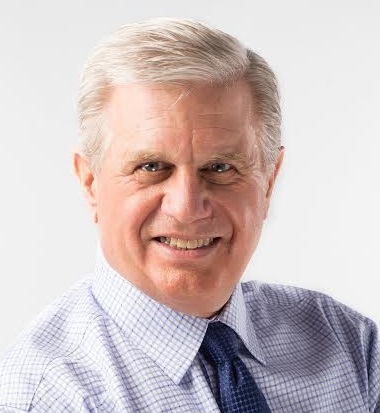 David Lykken, a 43-year veteran of the mortgage industry, is president of Transformational Mortgage Solutions (TMS), a management consulting firm that provides transformative business strategies to owners and "C-Level" executives via consulting, executive coaching and various communications strategies. He is a frequent guest on FOX Business News and hosts his own weekly podcast called "Lykken on Lending" heard Monday's at 1:00 p.m. ET at LykkenOnLending.com. David's phone number is (512) 759-0999 and his e-mail is David@TMS-Advisors.com.
---
---
This article originally appeared in the September 2016 print edition of National Mortgage Professional Magazine.