NAMMBA to Hold Inaugural National Conference in Atlanta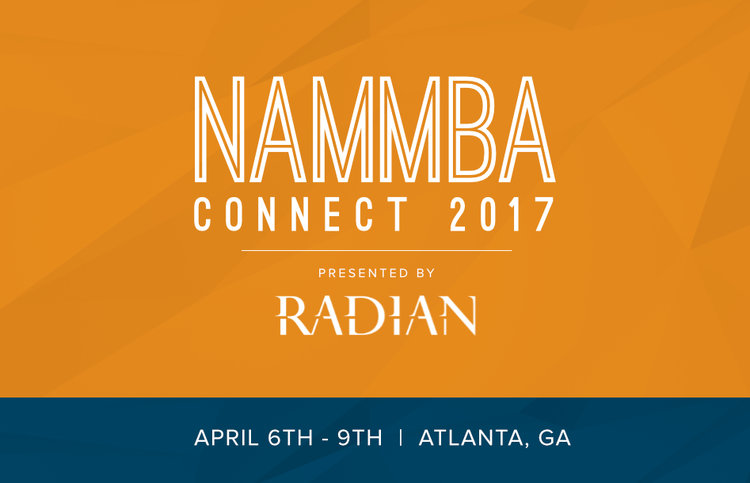 The National Association of Minority Mortgage Bankers of America (NAMMBA) will hold its Inaugural National Conference, Thursday-Sunday, April 6-9, 2017 at the Atlanta Marriott Buckhead, 3405 Lenox Road Northeast in Atlanta, Ga. NAAMBA Chief Operating Officer Marcia Davies will open the conference with a keynote address on April 6.
NAMMBA is a national trade association dedicated to the enrichment and betterment of women and minorities who work in the mortgage industry. The association's core mission is to increase the engagement of women and minorities in the mortgage banking industry at local, state and national levels. NAMMBA works to enhance the careers of women and minorities in the mortgage industry by hosting professional development programs that offer continuing education, training and networking opportunities.
Industry veteran Tony Thompson, CMB founded the NAMMBA in 2016 and serves as chief executive officer.
"These are exciting and challenging times in the mortgage industry," said Thompson. "We expect the landscape to change dramatically in the next two years and beyond, with regard to the many ways that mortgage lending will transform the U.S. economy. Our Conference will provide a forum for discussing, developing, and executing strategies that ensure minorities and women will play key roles in the industry as it expands—as officers and executives as well as customers."
The NAMMBA Conference is expected to draw 500-plus attendees, representing various sectors of the industry: Financial executives, government leaders, housing development entrepreneurs, national sales speakers and others. The range of topics covered during the conference will include:
►Understanding the changing demographics of today's homebuyers
►Post-election regulatory environment
►The future of technology in the mortgage industry
►Sales strategies for loan originators in an ever-changing market
Conference speeches and panels will feature some of the finest thought leaders in the mortgage industry. Attendees will gain valuable insights into the industry's future, as they will also obtain knowledge about resources available to help them launch and cultivate their careers. Overall, the Conference is designed to reflect NAMMBA's commitment toward supporting the development of individuals who are in the mortgage industry or interested in moving their careers in that direction.
NAMMBA is gaining traction all over the nation, with active chapters in Atlanta; Augusta, Ga.; Dallas; Houston; Boston; Raleigh, N.C.; Washington, D.C.; Charlotte, N.C.; Birmingham, Ala.; and Fairfax, Va.