New Partnerships Post Dodd-Frank—Third-Party Mortgage Origination
The mortgage lending environment has changed dramatically since the introduction of the Dodd-Frank Wall Street Reform and the Consumer Protection Act in 2010. Add in "Know Before You Owe" (also known as TRID) to the mix and you have a compliance department's worst nightmare. With these changes, financial institutions have found themselves struggling to build or maintain in-house mortgage operations while managing to comply with all of the new regulations. Many financial institutions are still considering other options that increase income, reduce expenses, and improve their value offerings.
Inlanta Mortgage, headquartered in Wisconsin—a state that has always been heavily concentrated with community banks and credit unions—recognized an opportunity to partner with institutions to support their mortgage origination departments with their platform and started growing their business as a third-party originator (TPO) three years ago.
We saw a need in the industry and wanted to help support the small- to mid-sized banks within our communities. Through a TPO program, local banks are able to outsource their loans for disclosures, processing, underwriting and funding, while they maintain the relationship and "face" to the depository customer. The bank or credit union still originates the loan and keeps the relationship with their customers by acting as the point of contact and advisor through the entire transaction. However, they do not need a staff of processors, underwriters, and closers, which dramatically reduces the bank's expense structure and keeps their costs low.
Through this partnering, it provides a great opportunity for independent mortgage bankers to expand their business, leverage off their existing platform, and bring in additional fundings that may not have been considered in the past. Consumers can benefit as they are able to continue working with their local bank in which they hold a current relationship. Consumers also benefit as the bank and the mortgage company are now working together to serve their communities that they previously may have competed in. It is truly beneficial for all parties involved.
Before growth as a TPO can begin, you must ensure that all of the appropriate systems and processes are in place to support the new business. Some items of business to consider include: Do you have an LOS system to handle the separate business? Can you support third-party origination online and host the bank's online loan application. You will need to have dedicated employees throughout your organization who will focus on TPO, such as internal account management and processing support. The business development side of the TPO channel can be slow since the parties were previously competitors, but once you build trust and credibility, the relationship makes complete sense.
There are numerous benefits to your partners by participating in your TPO program. As mentioned before, one major benefit is lower cost of origination for the bank. A TPO program allows local banks and credit unions to leverage the systems and processes of a leader in mortgage origination, without the significant staffing costs. The TPO will prepare and distribute all mortgage loan disclosures to all loan applicants on behalf of the TPO partner. This will not only reduce compliance risk but also relieve the financial institution from employing resources to perform these tasks. In addition, the TPO program offers processing services through a dedicated team of processors who are well-versed in all programs and able to process the file from start to finish. Eliminating the need to staff a processing department or by removing this task from the bank loan officers' current duties allows the loan officers to focus on securing more sales and serving the depository customer. Underwriting responsibilities are also handled, which lessens the burden of the partner's need to employ another department.
A TPO program also reduces compliance risk for the bank. The cost of mortgage origination in the area of compliance has dramatically increased with all of the new rules instituted by Dodd-Frank and enforced by the Consumer Financial Protection Bureau (CFPB) over the last few years. If a lending institution is not originating a high volume of mortgage loans, the cost of staffing a compliance department can readily erode the revenue realized through mortgage origination and distract the compliance department from other areas of the bank's compliance demands. The new regulations can carry stiff penalties for errors in the mortgage process which could cripple a bank's assets. This leaves the TPO partner free to service its depositor's needs in-house while adding a profitable mortgage revenue stream.
Having an expanded product offering is an attractive benefit for banks and credit unions that currently have a limited product offering available by working only with one of the government-sponsored enterprises (GSEs). Many banks and credit unions are quite adept at originating conventional mortgage loans to their client base; however, they may have only worked with Fannie Mae or Freddie Mac exclusively. Inlanta's TPO program has had success in expanding our TPO clients' mortgage product offerings to include FHA, USDA, and VA mortgage loan programs. As a government lender and one of the top community-based lending institutions in the state of Wisconsin, our TPO program allows clients to leverage our expertise to capture business that they would otherwise be turning away. The cost of turning away the government mortgage business is huge as many government loan programs assist first-time homebuyers or possible credit challenged customers. These customers are not to be confused with those of the sub-prime days as most do have certain credit thresholds that must be met. Some of these programs also allow clients to carry slightly higher debt loads. These clients represent the future depositors of the bank and credit union. By assisting them with their first mortgage, it provides the opportunity to start a relationship with a client that could last a lifetime. 
Finally, this adds an additional stream of fee income. One of the first questions one may hear regarding a TPO relationship is how the compensation is structured. Per RESPA requirements, a bank or credit union must choose from a list of services that they will provide, along with taking the initial application, which will allow for compliant compensation under the agreement. This compensation must be based on total volume, just as it is with LO compensation under Dodd-Frank compensation rules. An additional benefit of these new partnerships is that independent mortgage bankers are pure mortgage enterprises and therefore do not present the threat to the bank or credit union of competing for the depository relationship. They're not trying to lure seasoned deposit customers away. 
The changes that came about as a result of the financial crisis have certainly been challenging for many financial institutions, but one of the benefits has been new partnerships where each party can focus on their specific area of expertise and continue to provide enhanced products and services to the communities they serve. Previous competitors can come together in a mutually benefiting relationship where all parties win: Our customers, our businesses, and our communities.
---
---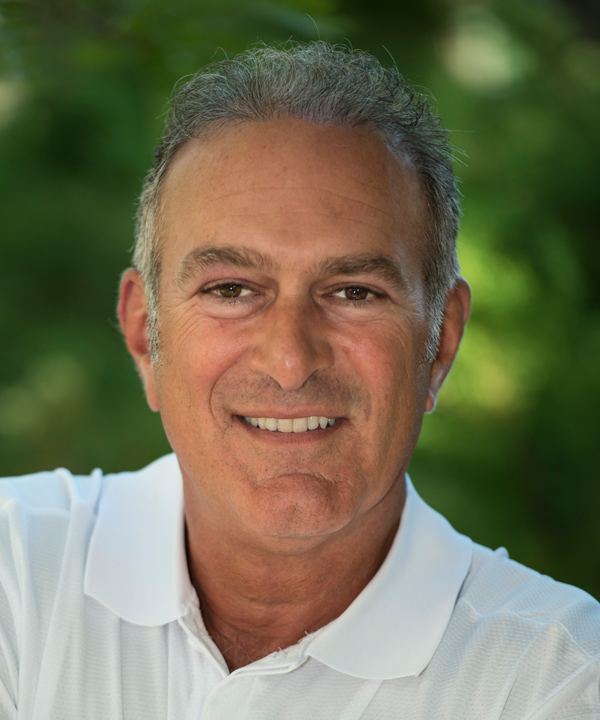 Nicholas DelTorto is president and CEO of Inlanta Mortgage Inc. Nick's experience of more than 30 years in proven sales, marketing and operations leadership allows him to help guide Inlanta in an industry that since the financial crisis has faced serious challenges and difficulties. He is past president of the WMBA (Wisconsin Mortgage Bankers Association) and is immediate past co-chair of the national MBA's Independent Mortgage Bankers Committee.
---
---
This article originally appeared in the September 2016 print edition of National Mortgage Professional Magazine.