CFPB Levies Fines Against Equifax and TransUnion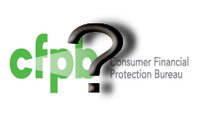 It is only the first working day of the new year, but the Consumer Financial Protection Bureau (CFPB) has wasted no time launching into enforcement actions.
Today, the agency has taken action against Equifax Inc. and TransUnion, charging the companies and their subsidiaries with falsely promoting the value and actual costs of credit scores they sold to consumers. The CFPB is demanding the companies pay a total of $17.6 million in restitution to consumers, and fines totaling $5.5 million.
In its charges, the CFPB claimed that TransUnion and Equifax falsely represented the credit scores they marketed by claiming lenders typically used this data to make credit decisions, an allegation that the CFPB stated was false. The agency also stated the companies used a billing structure known as a "negative option" to lure consumers with the promise of a free or low-cost trial basis without emphasizing the eventual costs of their services. The CFPB also accused Equifax of violating the Fair Credit Reporting Act by forcing consumers to watch online advertisements before accessing the free AnnualCreditReport.com website.
"TransUnion and Equifax deceived consumers about the usefulness of the credit scores they marketed, and lured consumers into expensive recurring payments with false promises," said CFPB Director Richard Cordray. "Credit scores are central to a consumer's financial life and people deserve honest and accurate information about them."
Neither company has publicly commented on the CFPB's actions, which occurred on the first day of a new Congress where many members of the Republican majority have been advocating either the dismantling or the reconfiguring of the CFPB.