Featured Industry Leader: Mark Harmon, President, Mortgage Bankers Association of Alabama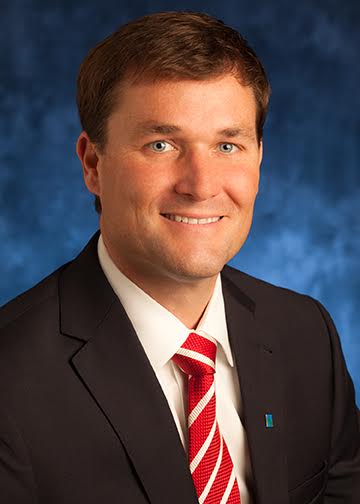 Mark Harmon is the mortgage retail division manager at Birmingham, Ala.-based Renasant Bank and president of the Mortgage Bankers Association of Alabama (MBAA). National Mortgage Professional Magazine spoke with him regarding his work with his state's mortgage trade group.
How and why did you get involved in the Mortgage Bankers Association of Alabama (MBAA)? Can you share the track within your association that led to the leadership role?
I began my career in the wholesale/correspondent space and initially got involved in our state association as an account executive looking to make business connections. Alabama is fortunate to have one of the strongest state associations in the country, and I was honored to be nominated to participate in our Future Leaders program for the 2010/2011 year. It's a tremendous program that invests in three to four candidates each year and exposes them to the framework of MBAA service and leadership. Very often, we select committee chairs and board directors from these graduating classes. I began service on the board in 2012 and have progressed up to the president of our association for the 2016/2017 term.
Why do you feel members of the mortgage profession in your state join MBAA?
I'm very passionate about the value proposition MBAA adds to its members. We commit to engaging our members through value-added networking, thoughtful and relevant education, and forums to discuss topics affecting all aspects of the industry. We regularly have nearly 100 attendees at our monthly education seminars and luncheons, and nearly 400 at our annual convention, and those numbers are growing as the economy improves.
What role does your association play in the federal and state legislative and regulatory environments, and are there any items on the current agenda you would like to highlight?
One goal of my term as president was to "Tell Our Story" to our members, consumers and legislators. We still have to battle a reputational hurdle stemming from the financial crisis and our position on legislative and regulatory issues is relevant and needs to be shared. We send delegates to Washington, D.C., to meet with our legislators each year during our National Advocacy Conference and we are creating a state version of this in the 2017 legislative session. I'm really excited to help see this initiative through next year during my tenure and support it as an ongoing initiative of the MBAA.

What do you see as your most significant accomplishments with the association?
I've worked hard on our branding, to provide mediums for internal and external marketing of who we are and what we represent. The updated logo can be seen on our new Web site at MBAAL.org, and in campaigns we use in various forums. We partnered with a local company, State Traditions, to promote our brand through apparel and it has created a lot of positive momentum and pride within our association.
We are also exploring new formats for education to expand our participation base (Web-based, roundtables with past presidents) and I think that was overdue. I'm extremely proud of our engagement to attract youth to our industry as well as our Legislative Day initiative in Montgomery.
I'm very proud of the officers, board members and committees we have put together—they are passionate, engaged, active and committed to our objectives, and that makes my job of service a very enjoyable one.
What is the MBAA's relationship with the national Mortgage Bankers Association (MBA) and with other trade groups?
We are very active with the national MBA and try to honor the "One Voice" initiative when communicating internally and externally. David Stevens, MBA president and CEO, has done such a tremendous job with his team in D.C. and we leverage those resources. We cooperate regularly with the Alabama Realtors, Alabama Home Builders and other state associations to try to partner together on education and legislative agenda items.
In your opinion, what can be done to bring more young people into mortgage careers?
A second initiative of my term as president is to "Build our Bench." The average age of the work force in our industry is over documented, but relevant. As an association, we are looking to bring youth into our industry though a few key initiatives. One is our Internship Program—last year in our pilot year, we placed 12 employees on paid two-month internships with companies in our association. We partnered with state universities, marketed our program and our industry, accepted applicants and placed them. Many of these interns were hired on at the end of the internship, and we have great momentum heading into a second year.
We also partnered this program with our long-standing scholarship program, where we give cash donations to selected candidates with hopes of encouraging them to remain in our industry. Finally, we have created a CMB Society of Alabama, with a goal to partner candidates with mentors to expand the number of mortgage bankers who earn the premier educational designation of our industry. I am currently sponsoring four candidates in the program.
How would you define your state's housing market?
Competitive, but healthy. With the recent run-up in rates in the post-election period, purchase money transactions will be a bulk of the activity in the first quarter of 2017, so I believe that all of our members are observing that closely to see how we perform. Values are increasing, housing starts are up in both markets, but long-term economic growth is really the solution to sustained activity in housing.
---
---
Phil Hall is managing editor of National Mortgage Professional Magazine. He may be reached by e-mail at PhilH@NMPMediaCorp.com.
Subscribe to the NMP Daily