National Mortgage Professional Magazine's 40 Under 40: 2017's 40 Most Influential Mortgage Professionals Under 40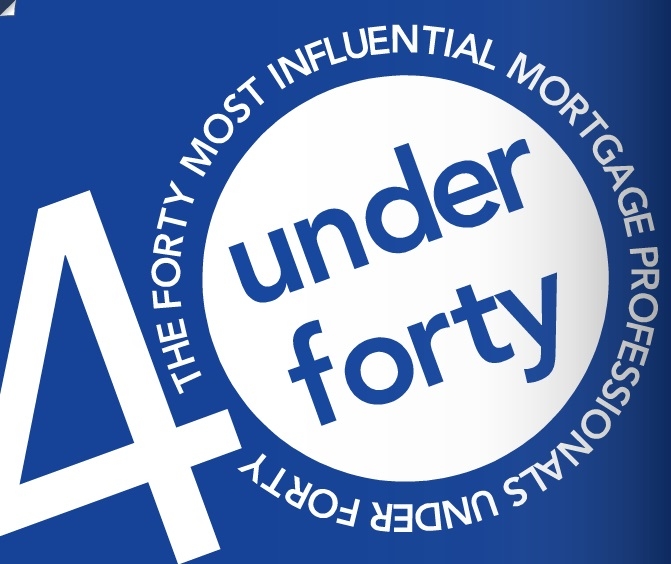 In our eighth annual "40 Under 40" feature, you will find a list of the top mortgage professionals under the age of 40, as voted on by their peers, who exemplify professionalism and top production in today's housing market. Despite the rough waters of the U.S. economy and the ever-shifting landscape known as the mortgage industry, these 40 professionals have persevered in a time of regulatory uncertainty.
In assembling this list, we at National Mortgage Professional Magazine took some criticism when we began this endeavor. Many felt a list of this nature ignored many, and others felt that a list of this type is a "Thing of the Past," while some even cited age discrimination, but we firmly stood by our decision to assemble this group. Like their industry pioneers before them, these individuals are the ones who carried the torch of professionalism in the year 2017 and beyond.
We'd like to congratulate all of the following individuals named to our "40 Under 40" list for 2017—in no particular order but alphabetical—and thank all the nominees for their participation in our "40 Under 40: The 40 Most Influential Mortgage Professionals Under 40" feature.
Ben Anderson
Executive Loan Advisor and Branch Manager
RPM Mortgage, a Division of LendUS
Orange County, Calif.
BenAndersonGroup.com
Ben Anderson is a Branch Manager at RPM Mortgage, a division of LendUS and a top-ranked mortgage professional. He has funded $1.4 billion in mortgages since 2010, including $242 million in 2016 alone. Since 2011, Ben has assisted more than 2,500 families.
---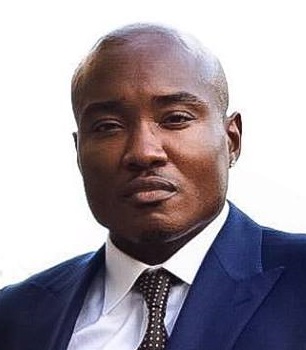 Christian Best
Broker of Record
Magnum Opus Federal Corporation
Philadelphia
MagnumOpusFederal.com
Christian Best is an award-winning Mortgage Broker, recognized within his industry for exceptional expertise, strict ethical standards and delivering unmatched benefits to his clients. Respected as a leader in his community, he partakes in philanthropic endeavors to advance people of color.
---
Jay Boand
Director of Correspondent Lending
Paramount Residential Mortgage Group Inc. (PRMG)
Corona, Calif.
PRMG.net
There aren't many who have worked at Countrywide, Bank of America and PennyMac that have achieved as much as Jay Boand. His operations background, combined with his ability to effectively communicate make him a powerful leader.
---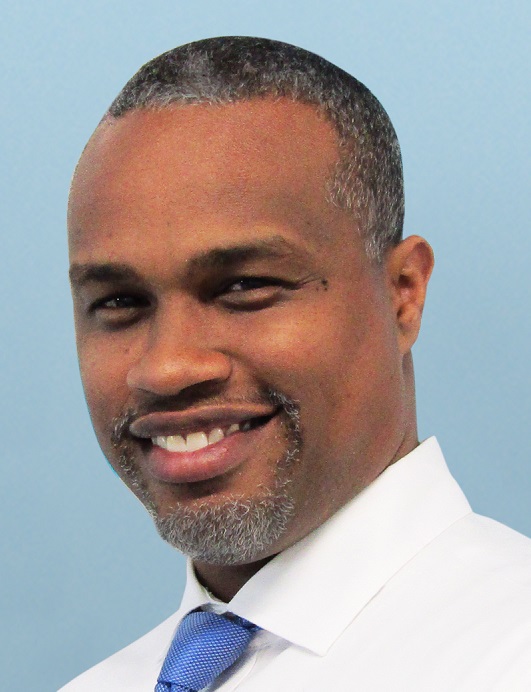 Kelcey Brown
Executive Vice President
WebMax LLC
Turnersville, N.J.
WebMaxCo.com
Kelcey Brown spearheads strategic initiatives, acting as the key advisor to the president on critical changes in the competitive landscape and digital mortgage technology market. He has 10-plus years of experience with mortgage and real estate technology. He is a Navy veteran.
---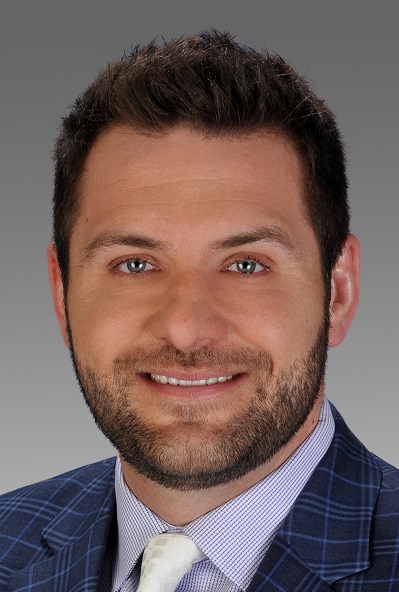 Michael Cooksey
Founder
The Cooksey Team
Dallas, Texas
CookseyTeam.com
Michael Cooksey founded The Cooksey Team, one of Mid America Mortgage's most successful branches. With 16 years of experience and nearly $1 billion in funded loans with Mid America, Michael understands how to execute a successful mortgage transaction. Utilizing The CORE Training methodology, Michael coaches his staff and other mortgage and RE professionals to become top producers. Cooksey Team LOs average six closings per month (industry average is 2.4) and $250,000 annually. Total expected branch volume for 2017 is $300 million.
---

Adam Cunningham
Area Sales Manager
Carrington Mortgage Services
Anaheim, Calif.
CarringtonWholesale.com
Adam Cunningham focuses on the broker relationship. Training, development and education are what Adam brings to every broker he works with. He has 12 years in the industry … dedication drives his success. Adam is a graduate of Cal State Long Beach and is a Circle of Excellence winner. With his unique approach, Adam effectively and successfully runs Carrington's top West Coast inside sales team.
---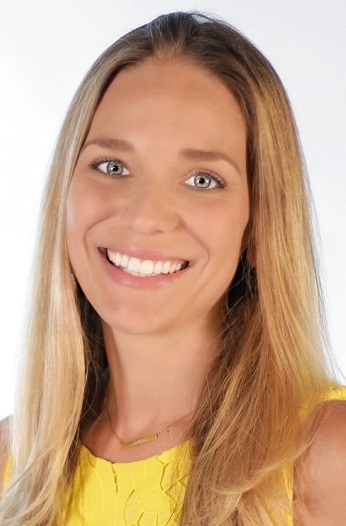 Sarah DeCiantis
Chief Marketing Officer
United Wholesale Mortgage
Troy, Mich.
UWM.com
Sarah DeCiantis leads UWM's marketing, public relations, advertising, social media, creative and CRM that have established the company as the gold standard of the wholesale mortgage industry. Sarah has been a key driver behind UWM's strategic approach to marketing, transforming it from sales support to a driver of sales growth. She spearheaded the launch of UWM's new industry-changing Web site and introduced the Marketing Toolbox to help brokers.
---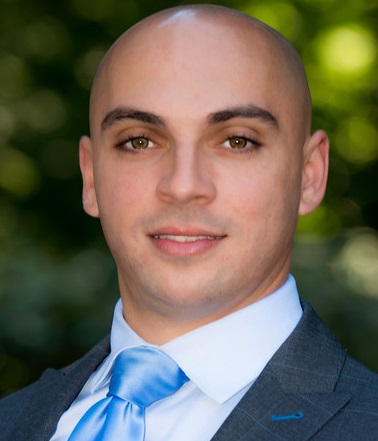 Mark S. Fisher
Mortgage Loan Originator
United Northern Mortgage Bankers Ltd.
Bronx, N.Y.
UnitedNorthern.com
Mark S. Fisher has been a great example to the next generation of mortgage professionals. Entering the mortgage business at the age of 23, Mark has consistently seen double-digit growth. At 29, he is on track to end 2017 with $65 million in volume. A 2010 Fordham University Gabelli School of Business Alumni, Mark graduated during one of the worst economic periods of our lifetime. Since then, through his work ethic and strategy, Mark has served countless families achieve their goals of homeownership.
---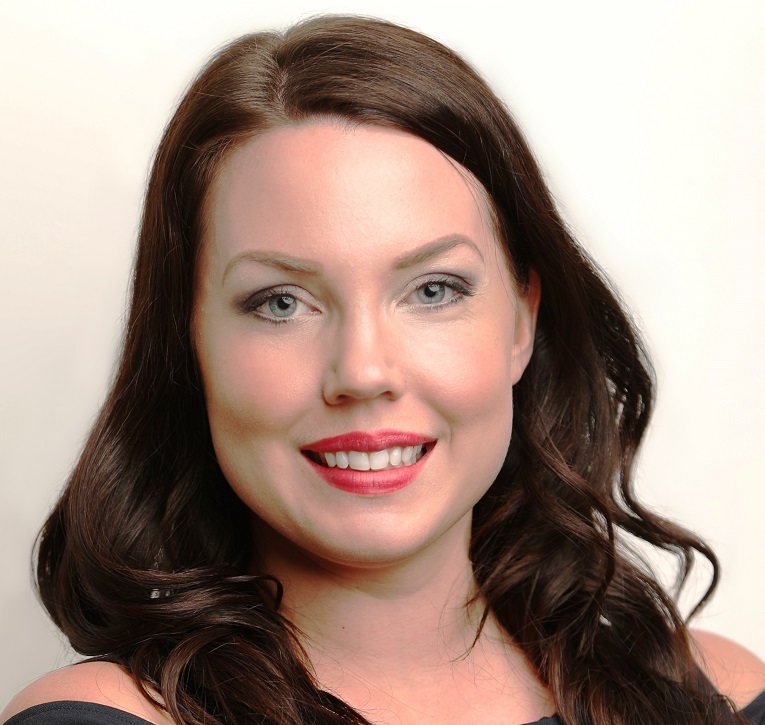 Vanessa Frisch
Senior Mortgage Banker
Wintrust Mortgage
St. Paul, Minn.
WintrustMortgage.com/Library/Get/Profile/1312/Profile
Vanessa Frisch has been a mortgage banker for 12 years, starting at 20 years of age. Having been with Wintrust for more than eight years, she is the face of Millennial originators, having closed more than $30 million. She was a featured speaker at Sales Mastery 2017 and special nominee by Todd Duncan. She is also a Top President's Club member at Wintrust.
---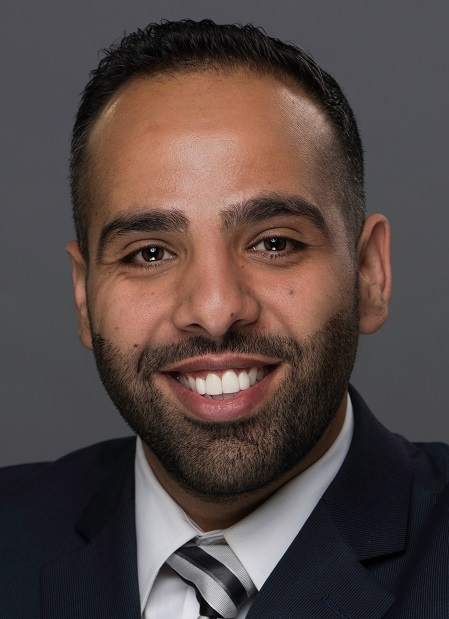 John P. Hamameh
Chief Compliance Officer/General Counsel
Class Appraisal Inc.
Troy, Mich.
ClassAppraisal.com
John P. Hamameh has been in the real estate/mortgage space since he was 16-years-old, and with Class Appraisal since 2012. On top of being a licensed attorney, John is also a licensed Real Estate Broker, which gives Class Appraisal the unique perspective of wanting deals to get closed, but doing so compliantly. John was named Top Corporate Counsel by Dbusiness Magazine and is always centering his focus in on how Class Appraisal can create more efficiency and expediency, but doing so while navigating the legislative confines of a highly regulated mortgage industry.
---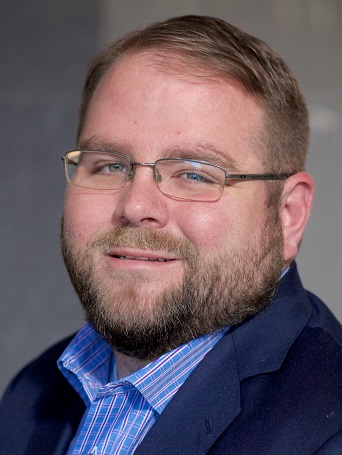 Kelly D. Haney
Area Manager
Mortgage Financial Services
Flower Mound, Texas
KellyDHaney.com
Kelly D. Haney began his multi-faceted career in the mortgage industry in inside sales. He quickly advanced into loan origination and sales management, which enabled him to gain excellent skills in loan transactions, client relations, team leadership, and training and development.
---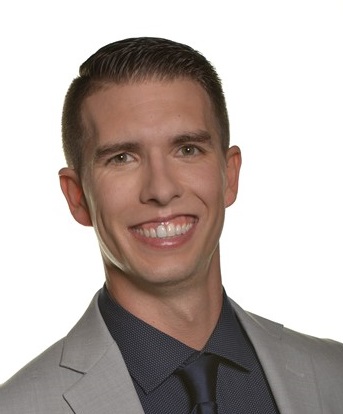 Colton Hansen
Vice President of Business Development
TRK Connection
Salt Lake City
TRKConnection.com
Colton Hansen is responsible for leading TRK Connection's new business efforts and client/vendor relationship management. Prior to TRK, Hansen was Manager of Vendor Relations for SSM Hub and worked in business development for Salt Lake City-based Primary Residential Mortgage Inc.
---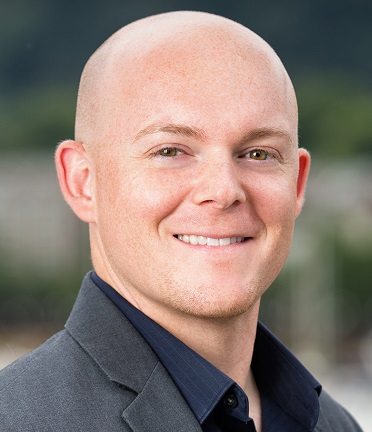 Andy W. Harris, CRMS
President
Vantage Mortgage Group Inc.
Lake Oswego, Ore.
VantageMortgageGroup.com
Andy W. Harris, CRMS is President of Oregon-based Vantage Mortgage Group Inc. Andy strongly encourages all Mortgage Loan Originators to embrace self-education and independent origination. He believes now is the best opportunity in history for the wholesale lending channel.
---
David J. Hosterman
Branch Manager/Loan Officer
Castle & Cooke Mortgage LLC
Denver
CastleCookeMortgage.com/Loan-Officer/David-Hosterman
Recognized as his company's top-producing loan officer from 2014-2016, David J. Hosterman is currently the top Loan Officer for 2017. In 2016, he closed 288 units for $76,426,994. David has co-managed the top branch for the company since 2014.
---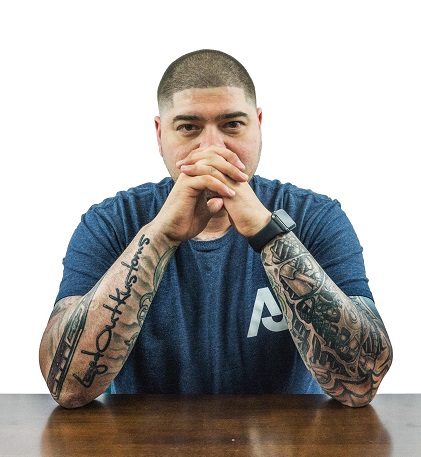 Alex Jimenez
Branch Manager
Hancock Mortgage Partners LLC
Franklin, Tenn.
HancockMortgage.com/AJNashville
Alex Jimenez is focused on serving veterans and helping them navigate through the mortgage process. He has also dedicated himself in training others across the nation as an Instructor for Military Mortgage Boot Camp.
---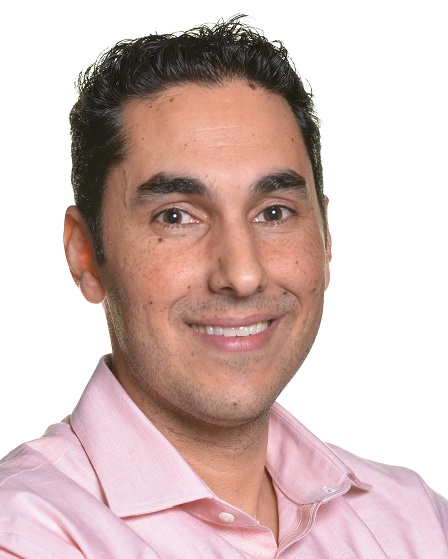 Kyle Kamrooz
Founder and Chief Operating Officer
Cloudvirga
Irvine, Calif.
Cloudvirga.com
Kyle Kamrooz has 18 years of executive experience in mortgage lending. Before founding Cloudvirga, he was Executive Vice President of Skyline Home Loans. He also founded Sage Credit, which he built into a nationwide mortgage company that processed $7 billion-plus in loans annually.
---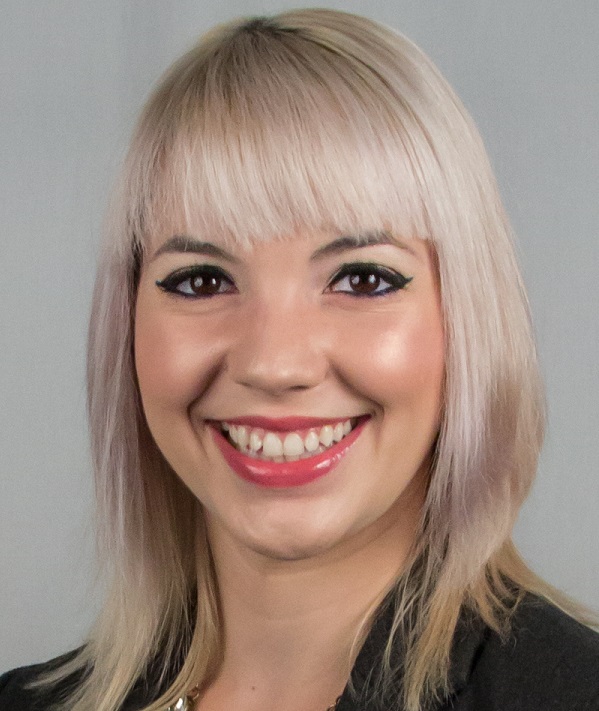 Erica LaCentra
Marketing Manager
RCN Capital LLC
Glastonbury, Conn.
RCNCapital.com
Included on last year's list of the "Next 40 Mortgage Professionals to Watch," Erica LaCentra joined RCN Capital in 2013, and her efforts have rapidly expanded RCN's customer base and elevated the company to a national brand. Erica is a current member of AAPL's Education Advisory Committee which serves as a vital resource, assisting AAPL leadership in the planning, producing and maintaining of comparable and uniform information specific to the private lending industry. She has also had multiple teaching/speaking roles at industry trade shows and events.
---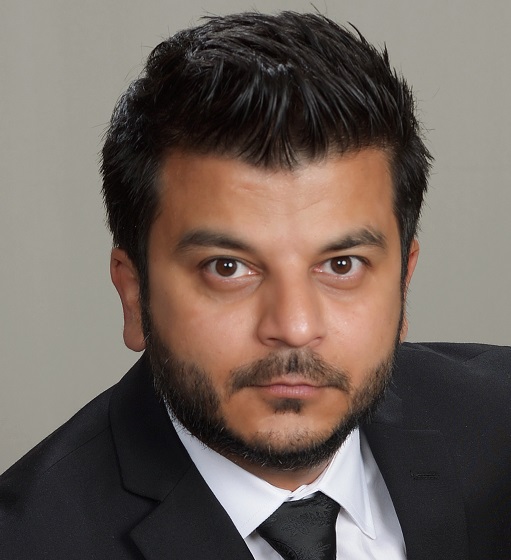 Altaf Lalani
Account Executive
REMN Wholesale
Newport Beach, Calif.
REMNWholesale.com
Altaf Lalani is one of the most hard-working people at REMN. With every dip the industry takes, he perseveres and thrives. His unique ability to connect to the broker community and help educate them is what makes him so successful. Lalani joined REMN Wholesale in 2015 and quickly rose to be in the top five for sales, two years in a row. Located in Newport Beach, Calif., Altaf's region extends much further to the West Coast and beyond.
---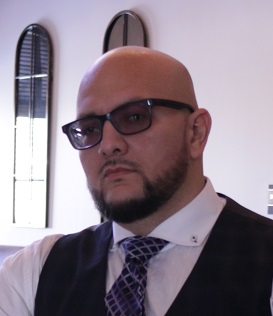 William Ledesma
Senior Loan Officer
Paramount Residential Mortgage Group (PRMG)
Doral, Fla.
WilliamLedesma.com
William is a seasoned mortgage professional specializinCg in Florida's ever-changing residential real estate arena. South Florida has been home from the beginning for William, and helping others own their home there is more than a job, it's a labor of gratitude. "Experience should be a resource of wisdom for those around you," this is William's motto. In such regard, he's always willing to help others with challenging files, thus becoming a key contributor within his office and the local lender community.
---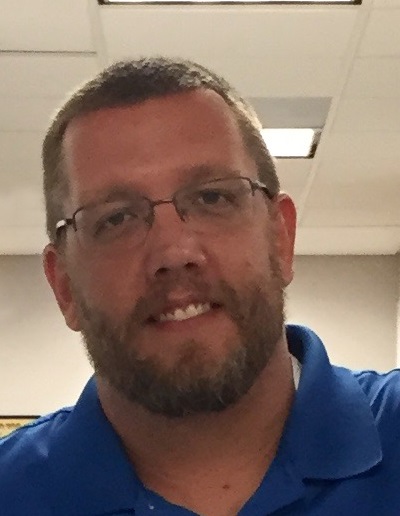 Steve Levine
Vice President, Divisional Retail Production
Paramount Residential Mortgage Group Inc. (PRMG)
Davie, Fla.
PRMG.net
Steve Levine is one of the most successful retail platform builders in the industry today. He has created a legacy of successful operators, that follow his principles of profitability and efficiency, thus creating a loyal following of colleagues daily. As a former owner of a regional mortgage banker in South Florida, he learned how to run a business. His business acumen, along with his easy-going demeanor, allow him to obtain, train and retain dozens of incredible branch managers.
---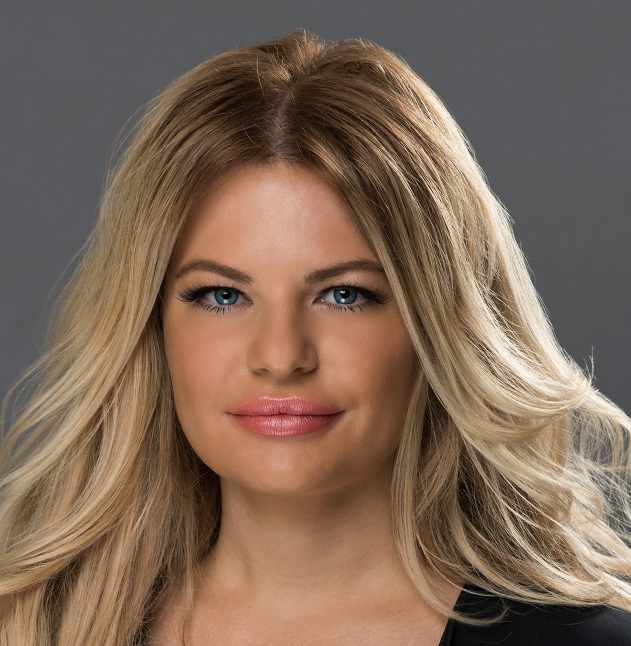 Cherie Lynch
Marketing Manager
Class Appraisal
Troy, Mich.
ClassAppraisal.com
Cherie Lynch was born and raised in Detroit. She spent many years in the fashion industry, traveling throughout the United States. She returned to Michigan to attend Wayne State University and get her degree in fine arts. Cherie is the engine that drives Class Appraisal's marketing efforts. Cherie does a great job of telling the Class Appraisal story through her posts, articles and blogs.
---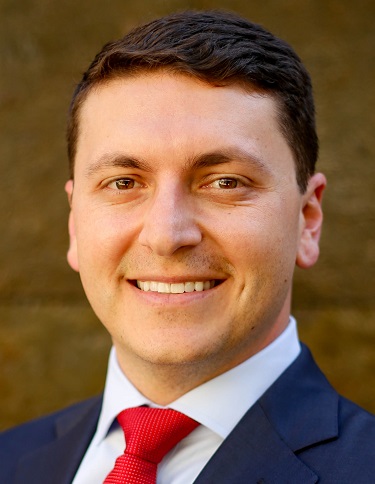 Benjamin Madick
Co-Founder and Chief Operating Officer
Matic
Sherman Oaks, Calif.
MaticInsurance.com
Ben Madick is Co-Founder of Matic, a digital insurance agency that helps lenders and LOs better integrate homeowner's insurance into the lending process. Matic provides bindable quotes from highly-rated insurance carriers in seconds for faster loan closings.
---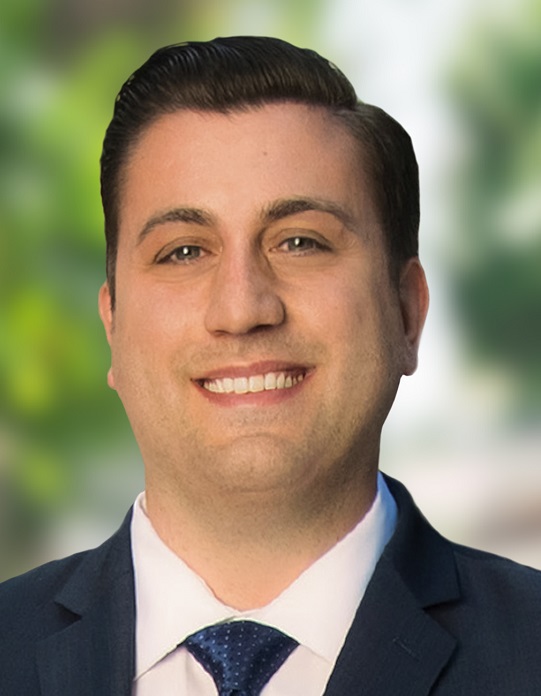 Reno Manuele
President
Neighborhood Loans
Lombard, Ill.
NeighborhoodLoans.com
Reno Manuele serves as President of Neighborhood Loans. As the company continues its emergence in the residential lending community, the vision Reno established has resulted in higher customer satisfaction rates, more educated clients and a foundation for inevitable growth. Reno's industry contributions include incorporating an intuitive marketing approach by implementing industry leading technologies. This has enabled Loan Officers and Realtors to better service the needs of their customers, clients and referral partners.
---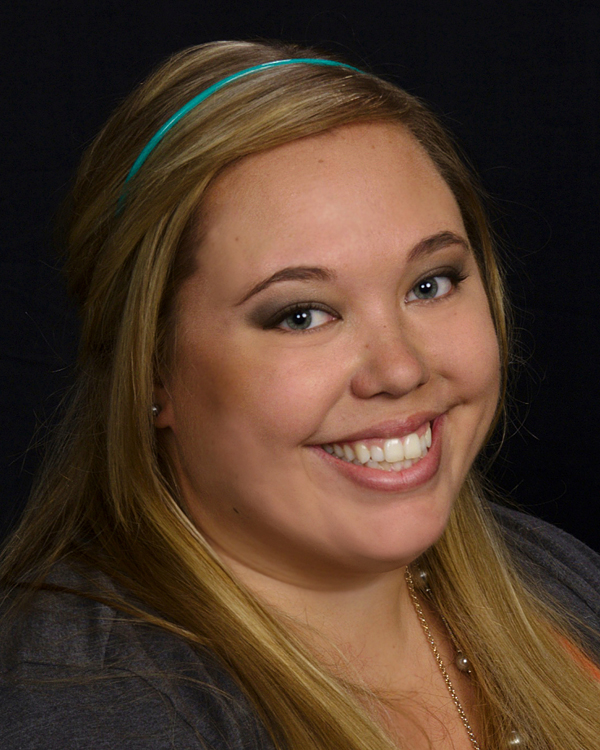 Laura Martell
Marketing Manager
Mountain West Financial Inc.
Redlands, Calif.
MWFInc.com
As marketing manager for Mountain West Financial Inc. (MWF), Laura Martell oversees advertising, Web sites, social media and brand development. As an industry veteran, Martell understands everything from retail to wholesale and sales to operations; and earned a bachelor's in fine arts degree in graphic design from Cal Poly Pomona.
---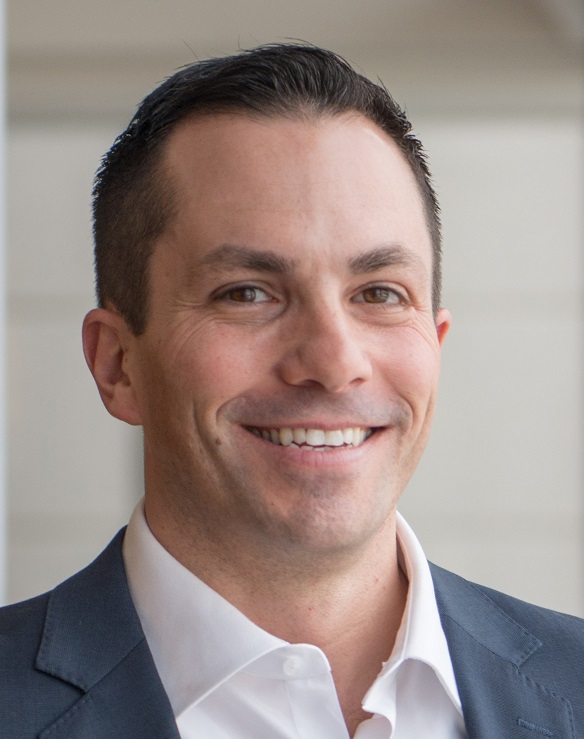 Bob Melone
Loan Officer
radius financial group inc.
Norwell, Mass.
BobMeloneTeam.com
Bob Melone entered the mortgage lending industry 13 years ago. Before joining radius, Bob served as a combat medic in Afghanistan in support of Operation Enduring Freedom in 2003. He currently resides in Hanover, Mass. with his wife and two children.
---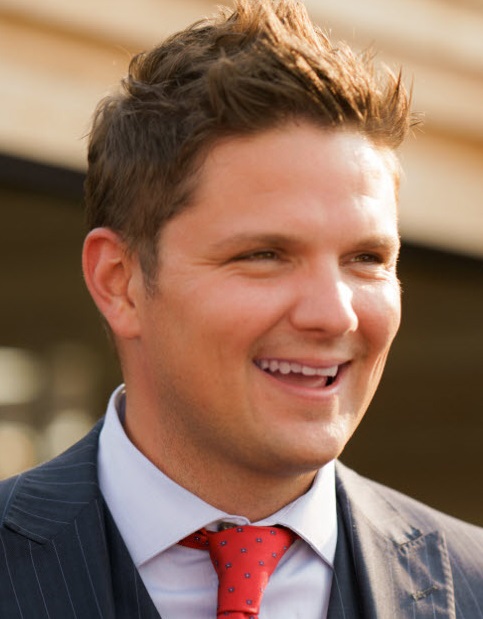 Bryan Miller
Assistant Vice President, National Accounts
United Wholesale Mortgage (UWM)
Detroit
UWM.com
Bryan Miller is United Wholesale Mortgage's ambassador and key support system to the company's highest producing clients. His extensive mortgage knowledge and overwhelming success as one of UWM's all-time top producing Account Executives gives Bryan the tools to successfully assist key account clients daily. Internally, Bryan provides ongoing coaching to UWM's Account Executives, with a focus on growing their business and creating strong relationships with their broker and correspondent partners. Bryan is well-positioned to help UWM's clients successfully achieve their business goals because he is a repository of the industry's best practices.
---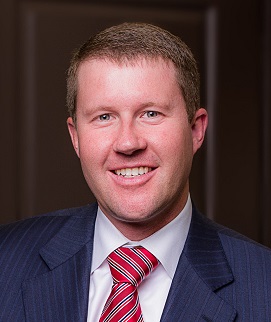 Brett Mills
Producing Area Manager
Academy Mortgage Corporation
Layton, Utah
AcademyMortgage.com/LO/BrettMills
Brett Mills is a recognized industry leader and Duane Shaw Achievement Award recipient, Academy Mortgage Corporation's highest honor given for professional excellence and community service. He serves on several industry boards within Utah and is a Falcon in the Air Force.
---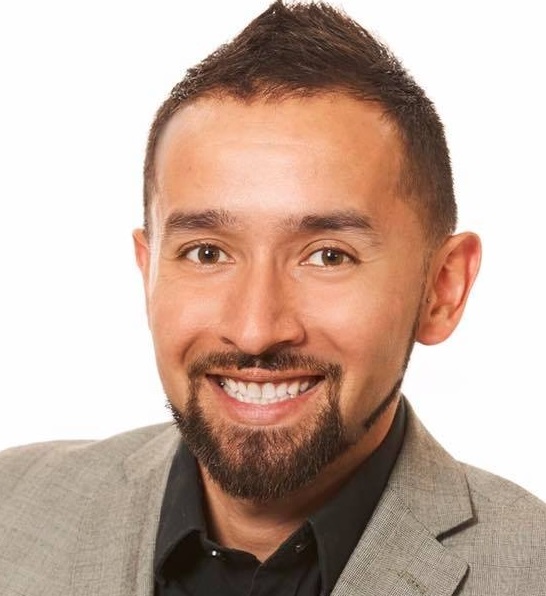 Andres J. Munar
Co-Founder
Keystone Alliance Mortgage
State College, Penn.
KeystoneAllianceMortgage.com
Andres J. Munar started in the industry in 2006. He leads a team of amazing professionals set to close more than 200 transactions in 2017. He and his team share a servant leadership vision which allows them to execute at a high level. As Co-Founder of Keystone Alliance Mortgage, Andres and his business partner have built a company with 20 employees helping, more than 500 families in the past three years.
---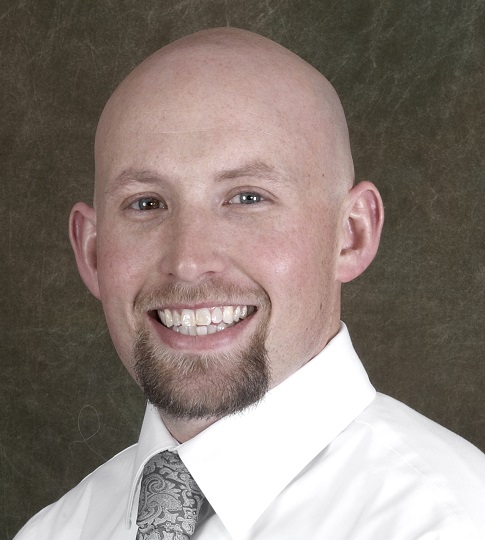 Aaron Ninness
Branch Manager
New American Funding
Greenwood Village, Colo.
AaronNinness.com
Aaron Ninness started in the mortgage industry when he was 16. He is a top producer and runs the top branch for New American Funding. He has a balanced life for his family and activities. He is a prolific speaker and has a YouTube channel for educating the consumers on homeownership. He also teaches the mandatory classes that the Colorado Department of Regulatory Agencies (DORA) requires for Colorado Realtors.
---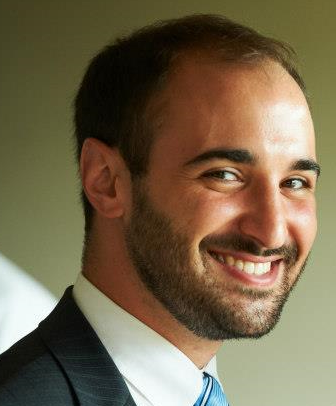 Jim Paolino
Chief Executive Officer and Founder
LodeStar Software Solutions
New York, N.Y.
LodeStarSS.com
Jim Paolino founded LodeStar Software Solutions in 2013 at 27-years-old. He is also the Chief Sales Officer at Res/Title, a national title agent, in addition to serving as LodeStar's Chief Executive Officer. He was also a member of 2016's Top 40 under 40.
---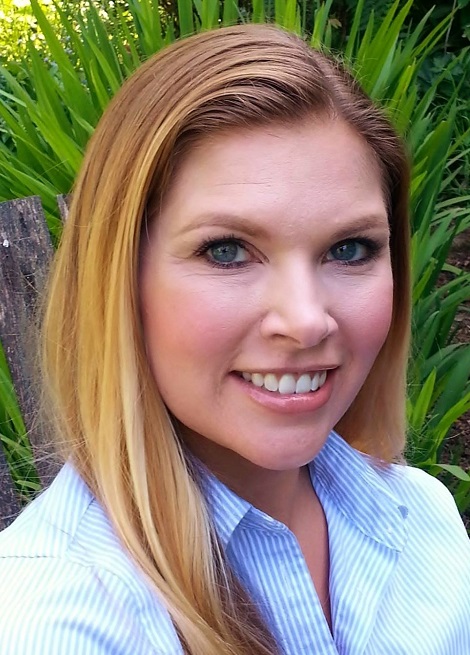 Katy Parsons
Mortgage Advisor
Finance of America Mortgage
Portland, Ore.
FOAMortgage.com/KParsons
Katy Parsons has been originating for five years, and in that time, has made quite an impact on her clients, but also the industry. She instantly brings levity to any situation while representing a level of professionalism the industry desperately needed. Katy revived the Mortgage Revolution conference, which showcases leading mortgage technology while raising money for charity, and coordinates similar industry events around the country. She's featured on shows like The National Real Estate Post … stay tuned to see what's next!
---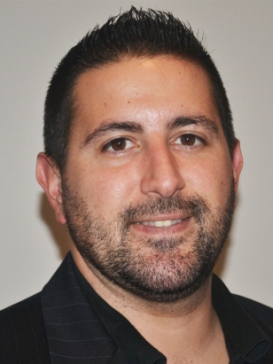 Peter Pescatore
Chief Operating Officer
Jet Direct Mortgage
Bay Shore, N.Y.
JetDirectMortgage.com
Peter Pescatore is an experienced Chief Operating Officer with a 20-plus-year history in the banking industry. Skilled in all aspects of the residential mortgage market, he is a strong business development professional with a bachelor of science from St. Joseph College. Peter is a direct endorsement underwriter and licensed Mortgage Loan Originator. He has been a key factor in the incredible recent growth of Jet Direct Mortgage.
---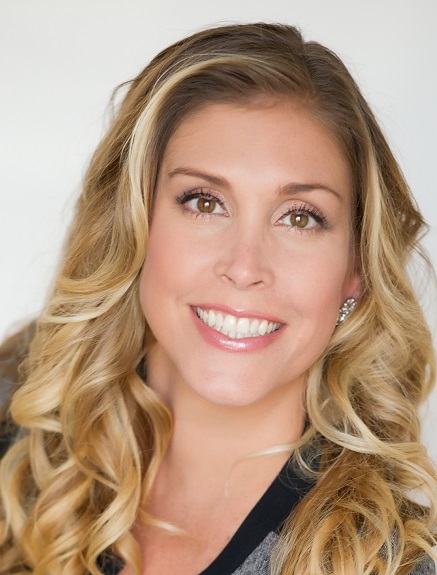 Cari (Burris) Pinkert
Chief Operating Officer
Nationwide Appraisal Network
Oldsmar, Fla.
Nationwide-Appraisal.com
Under Cari (Burris) Pinkert's leadership, Nationwide Appraisal Network (NAN) has emerged as one of the top appraisal management companies (AMCs) in the mortgage business. Cari works to improve performance through technology that drives efficiency and provides a competitive advantage to clients and business partners.
---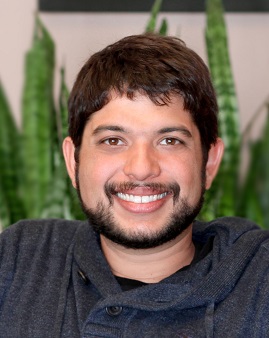 Joe Puthur
President
Mortgage Coach
Tampa, Fla.
MortgageCoach.com
Joe Puthur's professional contributions put financial security and affordable homeownership within reach for millions of borrowers across all economic backgrounds, and has propelled hundreds of originators to career success. His charitable efforts have helped alleviate hardships for thousands of individuals nationwide.
---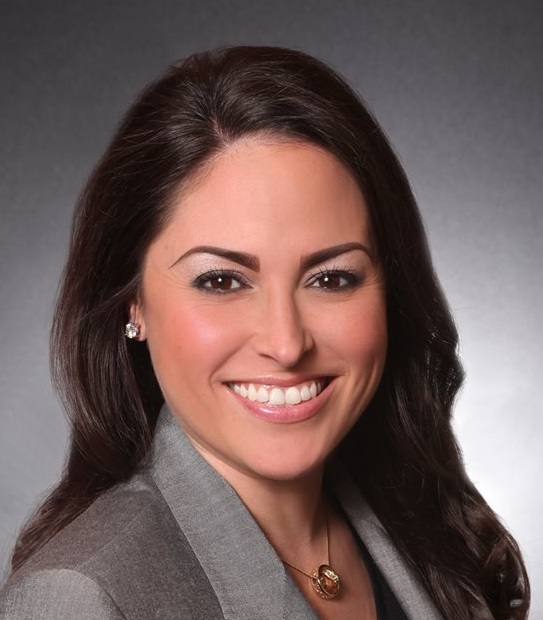 Evangeline Scott
Certified Mortgage Planner
Finance of America Mortgage
Folsom, Calif.
TeamScottLoans.com
Evangeline Scott is known for outstanding service. You can count on her to look out for your interests and keep you informed throughout the process. Her experience, honesty and hands-on approach shines through with each client she serves.
---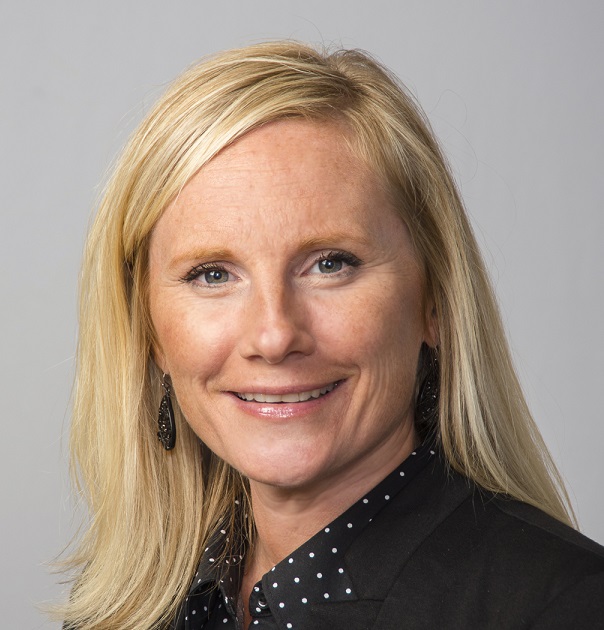 Laura Kay Sheely
Vice President of Mortgage Production
MidwestOne Bank Home Mortgage
Iowa City, Iowa
MidWestOne.com
Laura Kay Sheely has worked in mortgage lending since early 2000. Her success has come from being highly professional, personally-driven and by leading teams of producers to reach their own growth goals. She serves on the Iowa Mortgage Association Board as the President-Elect.
---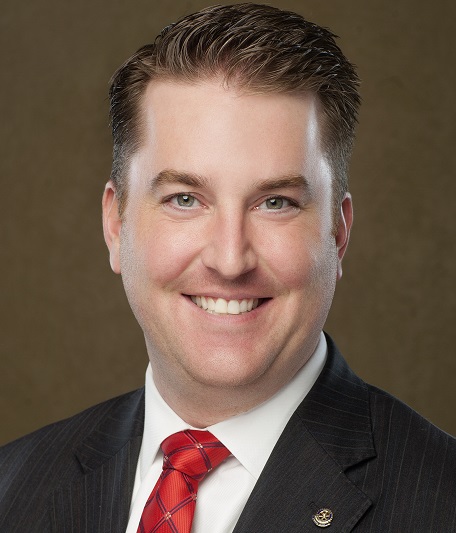 John G. Stevens
President
NAMB
Highland, Utah
NAMB.org
John G. Stevens is the Vice President of National Business Development for Paramount Residential Mortgage Group Inc. (PRMG). His LinkedIn profile is in the top five percent viewed worldwide, and he has been awarded Mortgage Professional of the Year by NAMB and the Utah Association of Mortgage Professionals (UAMP). John is an Honorary Colonel in the PGPD and a Paul Harris Fellow award winner for Rotary.
---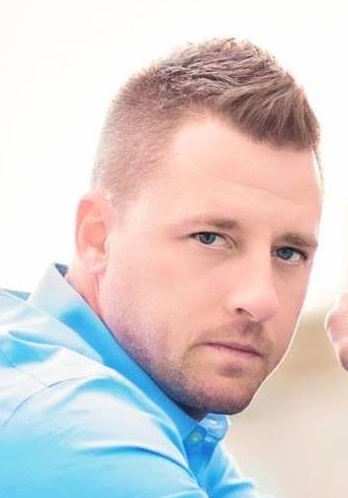 Ryan Stewman
Founder/CEO/Hardcore Closer
Break Free Academy
Addison, Texas
HardcoreCloser.com
Ryan Stewman, the "Hardcore Closer," a five-time best-selling author, podcaster and blogger is infamous for rapidly growing sales via powerful advertising and marketing. A salesman turned Chief Executive Officer, Ryan helps high-net-worth performers adjust their business plans resulting in windfall profits.
---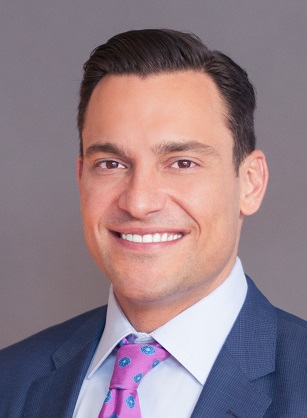 Joseph R. Villani
Senior Vice President of Correspondent Sales
The Money Source
Melville, N.Y.
TheMoneySource.com
Joseph R. Villani arrived at The Money Source with a background in financial services and a client-centric approach. He quickly rose to be a sales leader for one of the fastest-growing Fintech companies by increasing correspondent sales by over 30 percent.
---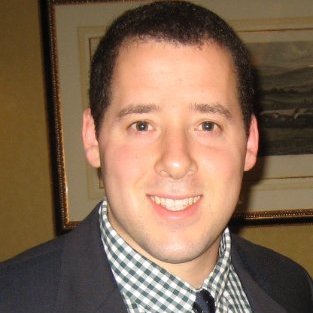 Justin Wiseman
Associate Vice President and Managing Regulatory Counsel
Mortgage Bankers Association
Washington, D.C.
MBA.org
Justin Wiseman is Associate Vice President & Managing Regulatory Counsel for the Mortgage Bankers Association (MBA). He oversees legal/regulatory issues and manages MBA's litigation coordination function. He has been commended for his leadership on the development of the MBA One Mod and TCPA campaigns. Prior to joining MBA, he clerked in Federal District Court in the Middle District of Tennessee. He attended Emory Law School, and previously worked with the Center for Strategic and International Studies on European and Transatlantic security issues.
---
The Next 40 Mortgage Professionals to Watch …
Due to the numerous submissions we received for the "40 Under 40" list, there are those who continue to make waves in the industry who could not be overlooked. They, like those on the "40 Under 40" list, will be leaders in the industry for years to come, so keep an eye out for the following mortgage professionals  as they continue to shape the industry:
►Aaron Anderson, Chief Executive Officer, Accumatch Property Tax Intelligence
►Dr. Ian Ashton, Branch Manager, Caliber Home Loans
►Christopher Brower, Senior Mortgage Banker, Jersey Mortgage Company
►Zachary Dawson, Director of Credit Risk, Fannie Mae
►Matt Demorest, Owner, HomeSure Lending
►Chris DeRosier, Mortgage Loan Consultant, John Adams Mortgage
►Michelle Dugan, Loan Originator, Movement Mortgage
►Mike Eshelman, Vice President of Marketing, First Direct Lending LLC
►Derek Fertig, Branch Manager, Fairway Independent Mortgage Corporation
►Corey Gee, President, Perennial Funding LLC
►Michael Gonzales, Branch Manager, Open Mortgage
►Chasity Graff, Owner, LA Lending LLC
►Jordan Higgins, Vice President, Correspondent Sales, Verus Mortgage Capital
►Nick Hunter, Chief Operating Officer, River City Mortgage LLC
►Dan Hutzelman, Chief Executive Officer, River City Home Loans
►Bob Jones, Senior Vice President, Alternative Mortgage Sales Channels Manager, BBVA Compass
►Brian W. Kempf, Vice President-Senior Loan Officer, George Mason Mortgage LLC
►Juliana Krijan, Chief Operating Officer, Jungo
►Eric Kulbe, Regional Manager, Guild Mortgage
►Micaela Lumpkin, Vice President and Head of Term Loans, CoreVest Finance
►Lisa Lund, President, Lund Mortgage Team Inc.
►Jim Mitzel, Branch Partner, Primary Residential Mortgage Inc.
►Stacy Mohr, Senior Vice President of Capital Markets, Mountain West Financial Inc.
►Michael Most, Senior Loan Officer, Chase
►Amber Parr, Mortgage Loan Originator, The Mortgage Firm
►Christopher R. Picone, Owner/President, PRS Capital Group LLC
►Jason Price, Product Manager, ReverseVision
►James Prince,  Vice President of Sales, 1st Financial Inc.
►Hailey Rice, General Counsel and Chief Compliance Officer, Village Mortgage Company
►David Spektor, Chief Technology Officer, LodeStar Software Solutions
►Staci Stanley, Mortgage Consultant, Fairway Independent Mortgage
►Ed Stojancevich, Loan Officer, A&M Mortgage Group
►Scott Tennant, Branch Manager, Hometown Lenders LLC
►Jason Turner, Area Vice President, AMCAP Mortgage-North Houston Branch
►Craig Ungaro, Chief Operating Officer, AnnieMac Home Mortgage
►Angie Vance, Mortgage Loan Originator, Gulfside Mortgage Services
►Ariana K. Veloz, Branch Manager, Loan Simple Inc.
►Brandy Whitmire, Branch Manager|Mortgage Loan Originator, HomeBridge Financial Services Inc.
►Troy P. Williams, Branch Manager, Skyline Home Loans
►David Yurovchak, Sales Manager, loan Depot
►Adam Zima, President, Champions Mortgage