Mortgage Applications Up, Foreclosures Down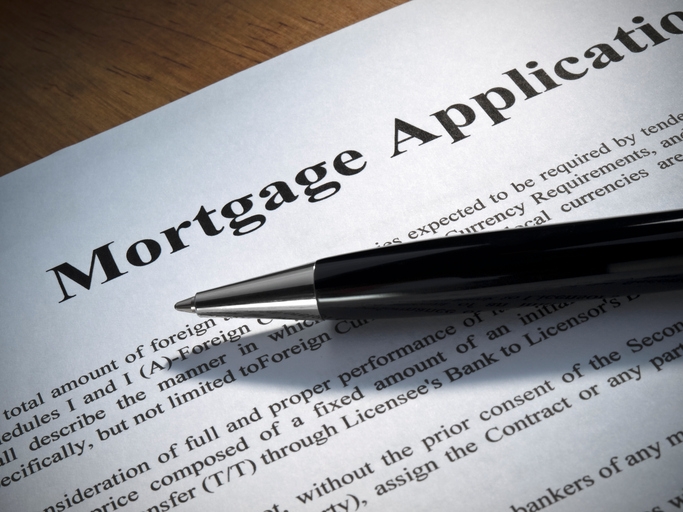 Today's housing data news could be seen as the industry's Valentine's Day gift to the economy.
Mortgage applications for new home purchases in January increased by 22 percent from December and by 9.2 percent from a year ago, according to the latest Builder Application Survey released by the
Mortgage Bankers Association (MBA)
. The average loan size of new homes dipped from $331,354 in December to $329,806 in January.
The MBA estimated new single-family home sales ran at a seasonally adjusted annual rate of 562,000 units in January, up 17.6 percent from December's 478,000 units. On an unadjusted basis, MBA estimated 44,000 new home sales in January, up 25.7 percent from 35,000 new home sales in December. More than two-thirds of loan applications were for conventional mortgages, with FHA loans accounting for 18.6 percent of the total, VA loans at 13 percent, and RHS/USDA loans at 1.1 percent.
"As house prices continue to rise and inventories of homes available for sale remain low, it is not surprising that mortgage applications for new homes in January came in higher than a year ago," said MBA Vice President of Research and Economics Lynn Fisher. "Alongside relatively low supply, rising household incomes and favorable demographics should continue to bolster demand for new homes, despite rising interest rates, leading to modest growth in new home sales this year."
Separately,
CoreLogic
reported that as December 2016, the national foreclosure inventory included approximately 329,000, or 0.8 percent of all homes with a mortgage, a decline from the level of 467,000 homes, or 1.2 percent, in December 2015. Furthermore, the number of mortgages in serious delinquency plummeted by 19.4 percent from December 2015 to December 2016 with one million mortgages, or 2.6 percent, in serious delinquency, the lowest level since August 2007. The five states with the highest number of completed foreclosures in the 12 months ending in December—Florida (45,000), Michigan (30,000), Texas (24,000), Ohio (21,000) and California (19,000)—accounted for 36 percent of all completed foreclosures nationally.
"Foreclosure and delinquency trends continue to head in the right direction powered principally by increasing employment levels, stringent underwriting standards and higher home prices over the past few years. We expect to see further declines in delinquency and foreclosure rates in 2017," said Anand Nallathambi, president and CEO of CoreLogic. "As the foreclosure inventory diminishes, we must look ahead and tackle tight housing supply and growing affordability issues which are keeping many potential homebuyers, especially first-time buyers, on the sidelines."