Will Basement Apartments Ease NYC's Housing Crunch?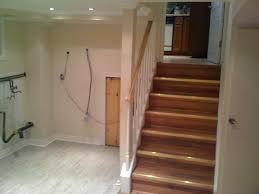 A nonprofit research group has issued a report stating that New York City can alleviate its housing shortage by introducing a program to enable the conversion of approximately 38,000 basements in local single-family residences into new housing units.
According to a report on the 6SqFt blog, the study by Citizens Housing and Planning Council (CHPC) concluded that "a basement conversion program in New York City would be an efficient and exciting way to add residential density and expand housing choices in our expensive and highly constrained urban market." The majority of the basements targeted for conversion are located in the eastern section of the Bronx, southeast Brooklyn, and throughout Queens and Staten Island.
Nonetheless, the CHPC study noted there were a few potential problems, including the need for homeowners to provide parking spaces for new basement-dwelling tenants and the possibility that these new underground apartments would be rented at New York's pricey market rates rather than an affordable rental level. New York's Department of Buildings and City Planning and the New York Fire Department have expressed concerned on the safety aspects of basement apartments, and Mayor Bill De Blasio has not embraced similar proposals that were floated earlier in his administration.