S&P CoreLogic Case-Shiller National Index at 30-Month Annual Return High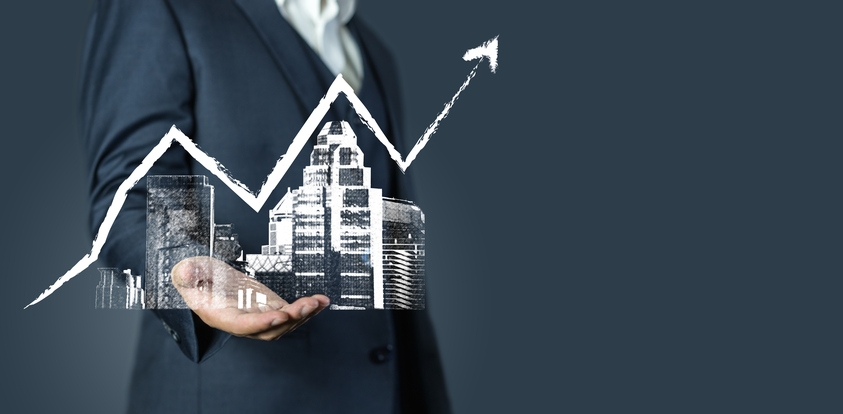 Home prices continued their seemingly unstoppable ascent in the
latest data
from the S&P CoreLogic Case-Shiller Indices.
The S&P CoreLogic Case-Shiller U.S. National Home Price NSA Index set a 30-month annual return high in December 2016 with a 5.8 percent annual gain, up from 5.6 percent one month earlier. The 10-City Composite posted a 4.9 percent annual increase, up from 4.4 percent in the previous month, while the 20-City Composite recorded a year-over-year gain of 5.6 percent, up from 5.2 percent in November. 
Before a seasonal adjustment, the National Index posted a month-over-month gain of 0.2 percent in December while both the 10-City Composite and the 20-City Composite indices posted 0.3 percent increases. After a seasonal adjustment, the National Index recorded a 0.7 percent month-over-month increase while the 10-City and 20City Composites each reported 0.9 percent month-over-month increases. Eighteen of 20 cities tracked by these indices reported increases in December before a seasonal adjustment and all 20 cities saw prices rise after factoring in a seasonal adjustment.
"Home prices continue to advance, with the national average rising faster than at any time in the last two-and-a-half years," said David M. Blitzer, managing director and chairman of the Index Committee at S&P Dow Jones Indices. "With all 20 cities seeing prices rise over the last year, questions about whether this is a normal housing market or if prices could be heading for a fall are natural."
Blitzer added that a low housing inventory is a factor that is fueling rising home prices. "While sales of existing single-family homes passed five million units at annual rates in January, the highest since 2007, the inventory of homes for sales remains quite low with a 3.6-month supply," he said. "New home sales at 555,000 in 2016 are up from recent years but remain below the average pace of 700,000 per year since 1990. Another factor supporting rising home prices is mortgage rates. A 30-year fixed rate mortgage today is 4.2 percent compared to the 6.4 percent average since 1990."
And speaking of mortgage rates, the Federal Housing Finance Agency (FHFA)
announced
that the National Average Contract Mortgage Rate for the Purchase of Previously Occupied Homes by Combined Lenders Index was 4.22 percent for loans closed in late January, up 22 basis points from four percent in December. The average interest rate on all mortgage loans was 4.17 percent, up 26 basis points from 3.91 in December, while the average interest rate on conventional, 30-year, fixed-rate mortgages of $424,100 or less was 4.37 percent, up 29 basis points from 4.08 in December.
The FHFA added that the effective interest rate on all mortgage loans was 4.30 percent in January, up 31 basis points from 3.99 in December, while the average loan amount for all loans was $305,400 in January, down $13,700 from $319,100 in December.